Future Shock!: 40 years of 2000AD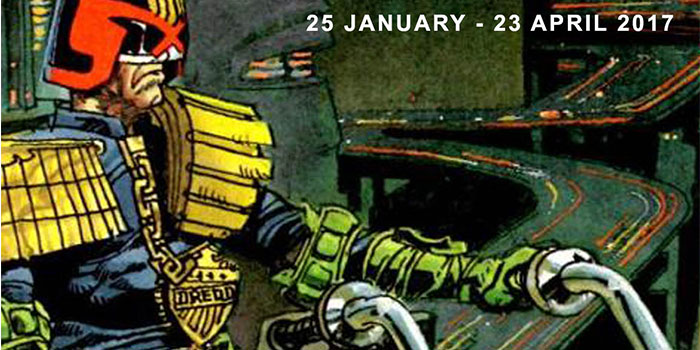 An exhibition celebrating 40 years of 2000AD.
Featuring original artwork from the pages of Judge Dredd, Slaine, Strontium Dog, Nemesis the Warlock and more, by some of the greatest comic artists in the galaxy, including: Massimo Bellardinelli, Brian Bolland, John Burns, Simon Davis, Steve Dillon, Brett Ewins, Carlos Ezquerra, Glenn Fabry, Henry Flint, Dave Gibbons, Cam Kennedy, Garry Leach, Colin MacNeil, Brendon McCarthy, Mike McMahon, Kevin O'Neil, Frank Quitely, John Ridgeway, David Roach, Ron Smith, Bryan Talbot, and Ron Turner.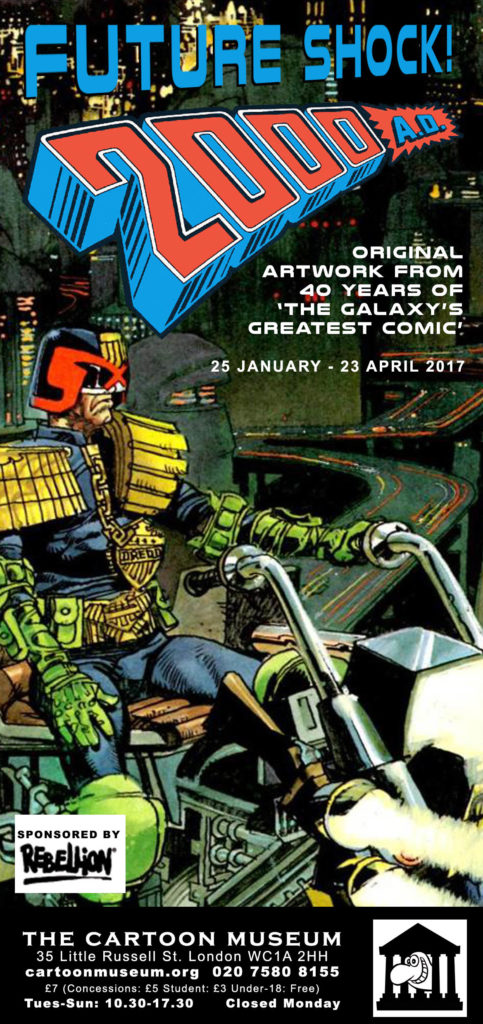 UK Comic & Book Events
Feast your beady eyes on this platter of upcoming comic and book related events, conventions and releases (mostly within the UK). This section is currently in development, so if you got a comic, book, film or video game related event that isn't mentioned below feel free to get in touch.