Tag Archives: Don Quixote
A new, illustrated edition of Don Quixote released to coincide with the book's 400th anniversary.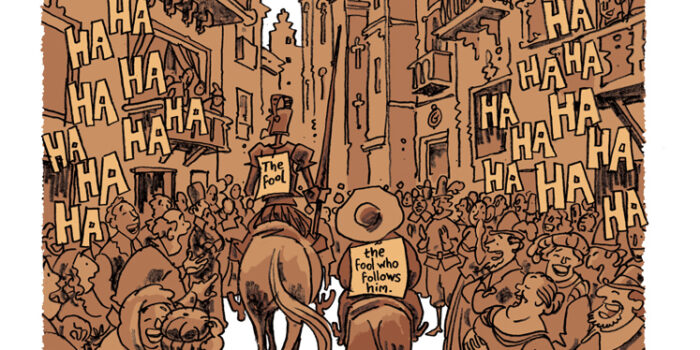 SelfMadeHero is delighted to be taking part in this year's El Dia E. (Spanish Day) celebrations at Instituto Cervantes in London on Saturday 22nd June. UK writer and illustrator Rob Davis will be talking with broadcaster and journalist Alex Fitch about his much lauded adaptation of Don Quixote which has been published in two volumes.