So, I'm returning to regular blogging after over a year of false starts and broken promises. While I won't be returning to writing full-length comic book reviews or resurrecting Indie Penance, I do plan to feature one or two of my favourite new reads every week. Less a review, more a merry sharing of things I love. Over the next few days I'll be kicking off with several of my favourite titles from 2020: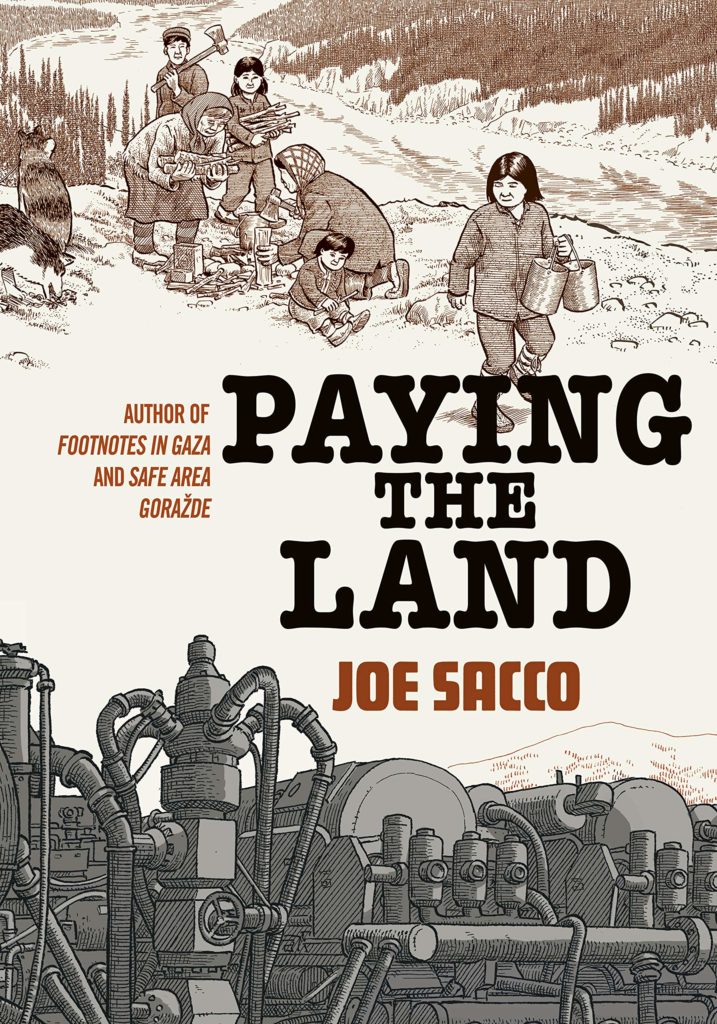 Starting with a recollection of childhood so idyllic and mythic that it resembles a work of magical realism, Joe Sacco's latest effort follows the once nomadic Dene people and the damage inflicted on their way of life by the Canadian government and greedy oil companies.
Within a single generation the Dene have gone from a tribe indebted to the remote Canadian Northwest Territories and its plentiful resources to a minority living in improvised reserves built by the fracking companies that are stripping their land.
Sacco's art and storytelling are at their densest and most nuanced yet, weaving an intensely researched narrative from every possible angle, a non-linear case study that paints a grim global predicament, albeit one not completely devoid of hope. Paying the Land is surprisingly even-handed, even for Sacco, whose caricature plays a reduced role here. The residential schools and contemporary amenities built by the fracking industry may rob indigenous communities of their cultural heritage but it's also understandable why the Dene were tempted by the allure of employment, modernisation and investment.
At nearly 300 pages, Paying the Land feels less focussed than Palestine or Footnotes in Gaza, Sacco's non-linear narrative looping back on itself a few too many times, but this climate change polemic is no less vital.
2020, Metropolitan Books, Written and illustrated by Joe Sacco. Paying the Land is out now.