I'm returning to regular blogging after over a year-long hiatus. While I won't be resuming full-length comic book reviews or resurrecting Indie Penance, I plan to feature one or two of my favourite new reads every week, kicking off with several of my favourites from 2020.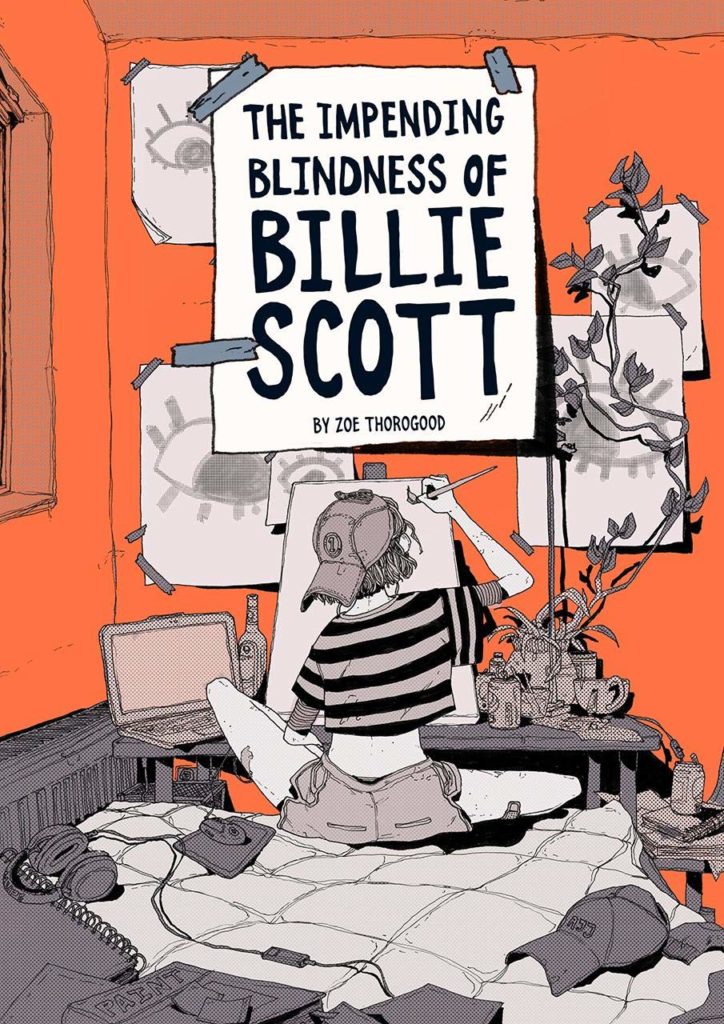 When you get as old and bitter as me, you develop a certain weariness towards anything as hyped and ubiquitous as Zoe Thorogood's debut was throughout 2020, so I'm ashamed to admit that I approached it with some trepidation. Fortunately, in the case of The Impending Blindness of Billie Scott, it's comforting to be proven a miserable prat once again.
Introverted young artist Billie Scott has just been awarded the prestigious New Artist of the Year award, and asked to exhibit ten new paintings. But when a random assault leaves her with retinal detachment and a fortnight until she's blind, the hermitic Scott decides to pack her easel and let the machinations of life decide her final ten artworks, inspired by the motley crew of downtrodden souls she acquires along the way.
The detailed artwork is a joy, the character designs are impeccable, and Thorogood regularly plays with her own visual structure like a master of the form. Even the book's final payoff, a simple reveal of the ten paintings that Billie produces along her journey, would not have worked in less assured and talented hands. Had an experienced comic creator released The Impending Blindness of Billie Scott unto the world, it would indubitably be their opus. For a debut from a young twenty-something, it's almost unbelievably accomplished, an effort that hits home at every level and will be spoken of for years to come.
Please note: the initial print run of the book had text so painfully small that you may well finish the book as blind as Billie. Avery Hill addressed this issue with a more readable updated edition, which I haven't actually seen in the flesh, but would recommend if possible.
2020, Avery Hill, Written and illustrated Zoe Thorogood. The Impending Blindness of Billie Scott is out now.