We've all suffered those moments when parents, spouses or creepy bearded men ask us for Christmas present suggestions, and struggled with but one. Well struggle no longer, with this concise graphic novel shopping guide.
Rather than concentrate on Chrimbo themed books, I'm opting for the classics, personal choices and the odd surprise. No, this has nothing to do with the fact that I plan to change the date on this article and recycle it this time next year. Hee, hee! I'm so crafty!
For the inspiring industry insider:
Watching the Watchmen
Not a graphic novel but an insightful guide to Alan Moore's seminal Watchmen series. Though Moore is absent, Dave Gibbons recounts the conception of the book's layered themes and characters with the humble honesty of someone who had no idea quite what they were creating. Crammed with concept art, page layout sketches, copies of correspondence letters between Morre and Gibbons, anyone with even a passing interest in comics needs to own this book.
For the budding sociopath:
Though Mark Millar's Wanted shares a similar plot to Timer Bekmambetov's kinetic but mindless movie, it's actually are far wittier, self-conscious pastiche which asks 'what if the villains beat the good guys?' and plays it beyond all expectations.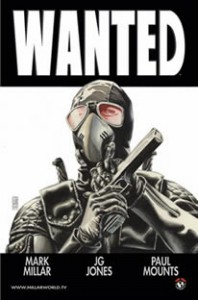 For those bitten by the Dark Knight bug:
Brian Azzarello's Joker isn't the modern classic it's been hailed as, but it's still a rollicking, often sickening, ride that will haunt you for some time. Beautifully illustrated by Lee Bermejo, too.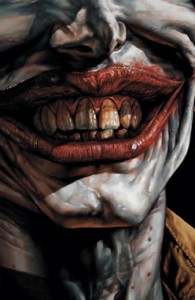 For the indie film buff:
Persepolis I and II
Many people have already been directed to Marjane Satrapi's personal tale Persepolis from the highly acclaimed animated adaptation. Like Art Spiegelman's Maus, this monochromic autobiography is equal parts funny and heart rending.
For the ladies:
Buffy Season 8 vol. 1: The Long Way Home
Buffy Season 8 vol. 2: No future for You
Buffy may have left both our television sets and our hearts, but the vampire slaying continues in comic book form. Predominantly written by series creator Joss Whedon, "season eight" of Buffy loses none of the humour that made the series so much fun, and is getting better with each volume.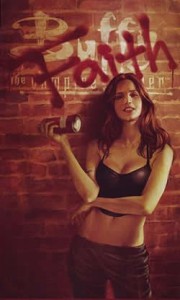 Lise Myhre's observations on the intricacies of twenty-something life range from side-splitting observations to surreal occurrences to depressing truisms. Bit like real life, then.
For Horror fans:
The Walking Dead
Robert Kirkman's zombie saga is still going strong, having just offed its entire cast (retrospective spoiler alert). Whenever the series seems to stall, Kirkman pulls another ace from his sleeve and turns his character's relative serenity turned upside down – often by having the undead eat their brains.
Y'know, for kids…
Bone (colour reprints)
With a Warner Bothers animated feature speculated to be in the works, your kids may thank you in two years time for having introduced them to possibly the most enjoyable fantasy adventure since The Hobbit… though by then they're more likely to have reached that "difficult stage," and throw something at your head.
Silverfin
It's James Bond. At Eton. I've no idea if it's good or not, but all kids love Bond. Except girls. And precocious boys. And me when I was a child.
For the art student:
Like a Velvet Glove cast in Iron
Hardly a new book, but Daniel Clowes' surreal classic reveals more subtext with each additional read – though I've still no idea what it's all about. As close to a David Lynch comic as anyone could ever ask for.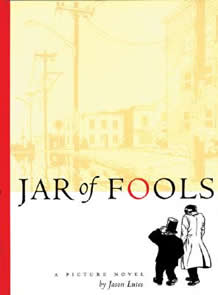 Again, another older book. Jason Lute's understated study of loss is impeccably paced, and illustrated with an attention to detail that pulls you in more than most films could possibly hope to.
For the guy/girl whose bookshelf consists of nothing but Steven King:
Dark Tower: The Gunslinger Born
Scripted by the ever reliable Peter David, this origin story is surprisingly entertaining, even for those unfamiliar with King's Dark Tower universe.