This is Indie Penance, my regular(ish) look at the finest, funniest and/or craziest indie projects and creator-owned comics to have come my way.
Sooo, a month after I decided to run a weekly series of mini-reviews in order to catch up with my ever-expanding backlog, we're on part two. Oh well, it was a nice idea.
Regardless, until I've caught up, Indie Penance will be delivering regular(ish) instalments of five 100-word mini-reviews, all stuff I've recently enjoyed reading. Not a great deal of words, but hopefully enough to give a few deserving creators just one or two more readers.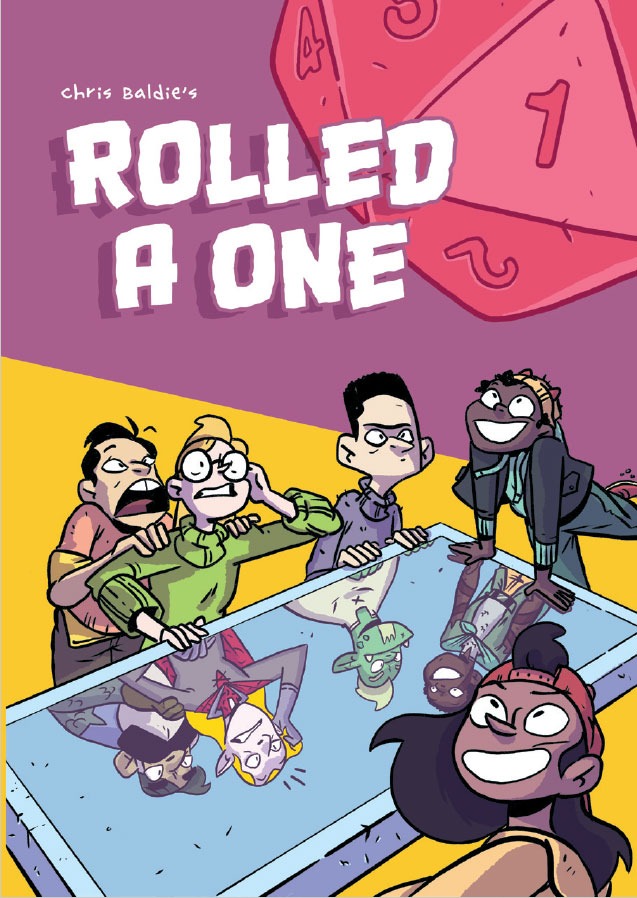 Rolled a One
Rolled a One is a sweet-natured tale of Dungeons & Dragons role-playing that, unlike many similar comic book efforts of late, doesn't drag its five young fantasists into a genuine fantasy world. Instead, Never Ever After's Chris Baldie is far more interested in the friendships that are forged through D&D, and his charming art and character designs have a universal appeal that goes beyond the usual nostalgia fix. It's a pleasant, slight book, but I guarantee that the fifteen minutes you spend with it will be an absolute joy.
Kickstarted last December, Rolled a One is presumably out soon.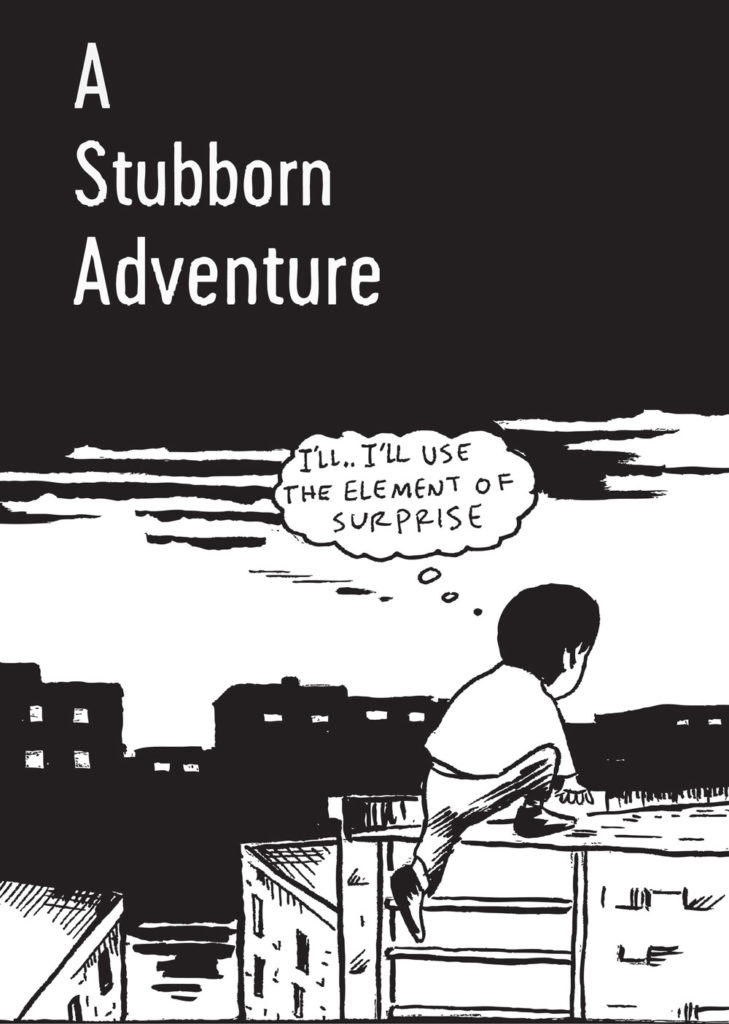 A Moody Adventure & A Stubborn Adventure
The first few pages of A Stubborn Adventure depict an adorable anthropomorphic mouse, in desperate search of food for his starving family, being stabbed, chopped into small pieces, cooked, urinated on by a small boy and served on a platter to Iain Duncan Smith and Michael Gove. You can hopefully ascertain from that description whether or not Jon Aye's deliciously anarchic duo are for you. Moody and Stubborn are interconnected, with protagonists Billy Moody and Elliot Hsu meeting at different points, but each book is drawn and told in a uniquely jarring manner. Bold, experimental and very punk.
Both books are available at Aye's site, the-sidewinding-beat.tumblr.com, and London-based comic shops Gosh! and Orbital.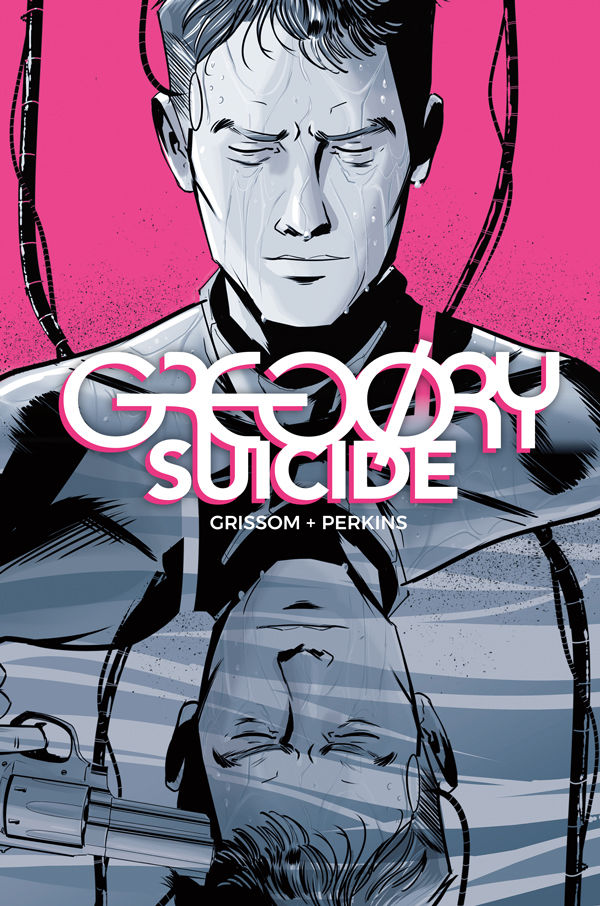 Gregory Suicide
215Ink creators Eric Grissom and Will Perkins' tale of an obsolete A.I. rebelling against the superior system that succeeded him is an epic 144-page science fiction treat. Gregory Suicide is full of big, interesting ideas, given clout by Perkins' neat but assured lines and distinct designs. Even if many of those big ideas eventually fall by the wayside in favour of the usual Hollywood clichés, the talents involved and the empathetic Gregory (whose name derives from the routine killing of his organic body to reset his program) ensure that this book is worth your time and money.
Published by Dark Horse, though you can download the prologue issue for free at www.gregorysuicide.com.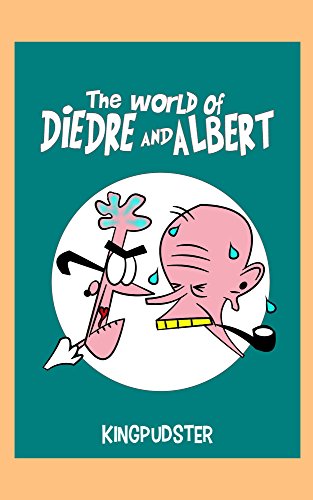 The World of Diedre and Albert
Andrew "Kingpudster" Johnson's seriously surreal series of cartoons follow the titular pensioners who "live almost very happily in a miniscule food blender on the edge of some far off surreal and psychotic cartoon universe. They like to pass the time, cooking, watching TV, keeping the house tidy, employing casual violence and eating people." Indeed.
I've no idea what to compare Diedre And Albert to, but it's original, funny, doesn't outstay its welcome, and will win the blackened hearts of fans of dark (albeit never truly disturbing) slapstick comedy and Tex Avery inspired cartoon violence.
The book is available on Amazon, and the strips available to read at www.kingpudster.com.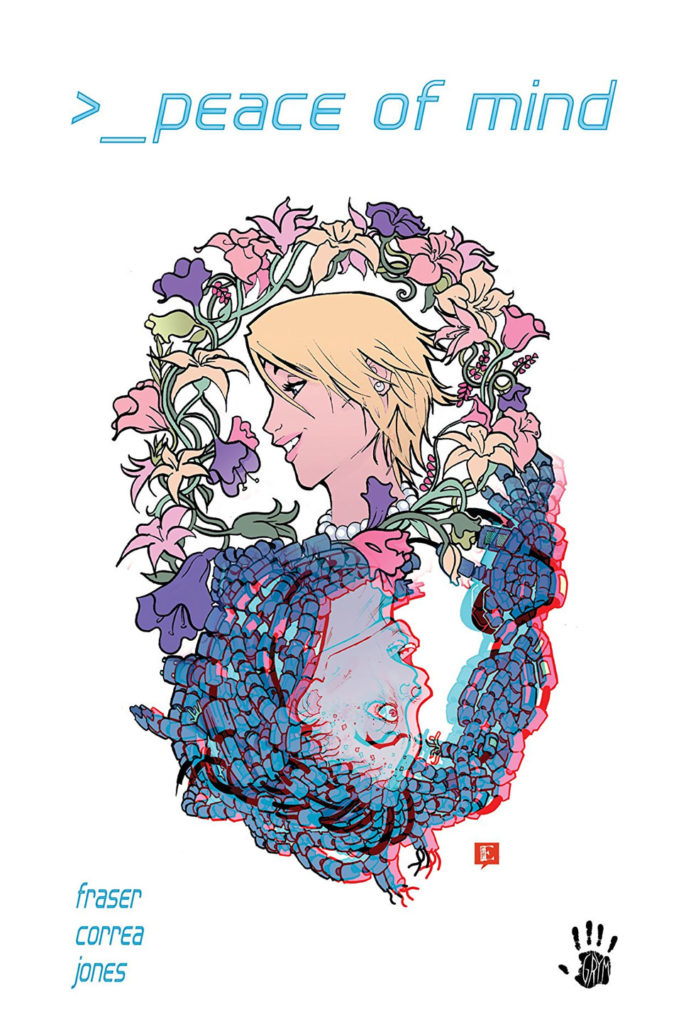 Peace of Mind #1
This debut effort from Grym Comics is a fascinating sci-fi series set in a capitalistic future where VR offers the only respite from bleak reality. When 57762D is unable to maintain her idyllic suburban illusion, she is yanked from the VR system and literally disposed of. However, deep under the city a scavenger discovers 57762D's body amidst the corpses and, surprised to find her still alive, believes she may possess a rare and powerful ability.
Peace of Mind blends elements from The Matrix and Brazil, with a smart script from Callum Fraser and Emiliano Correa's gritty artwork and stunning "digitisation" effects. Available from comiXology.