Chances are, if you've landed here you have some level of ambition to make a film. Good timing, too, as www.enterthepitch.com is offering aspiring auteurs of all ages the opportunity to see their short film provided professional production support worth in excess of £25,000 – as well as a trip a Hollywood.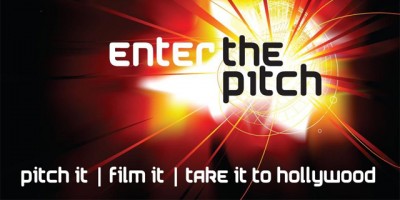 The site is currently taking pitches for a 2 minute film, under the criteria that it is based on the bible – though how you use the good book as your inspiration is entirely up to you. Entrants have until 14 October 2011 to pitch their film, which will be judged by actors David Oyelowo and David Suchet, animator Nick Park, editor of Empire magazine Nev Pierce and BBC producer Anna Cox.
The Pitch previously ran in 2009; winner Simeon Lumgair got to meet X-Men producer Ralph Winter and see his effort in numerous international film festivals.
Project Director Luke Walton apparently wants "… people from all over the UK to enter The Pitch. It doesn't matter if you've just turned 18 or 65 – all you need is imagination and drive." Imagination and drive, eh? Dammit, I'm currently high on the former yet running empty on the latter… Shame.