I've been loving the @SelfMadeHero #DrawYourBookshop tag today, in which artists render their local independent bookseller. So much, in fact, that I thought I'd stumble drunk into the party just as everyone is leaving.
Southend's local comic shop is ugly and inhospitable, so I decided to do a quick 1hr digital sketch of the charming Books-on-Sea (Instagram: @_booksonsea_), the sort of second-hand book store where genuine attention and affection has been put into curating and presenting the stock. Beautiful building, too.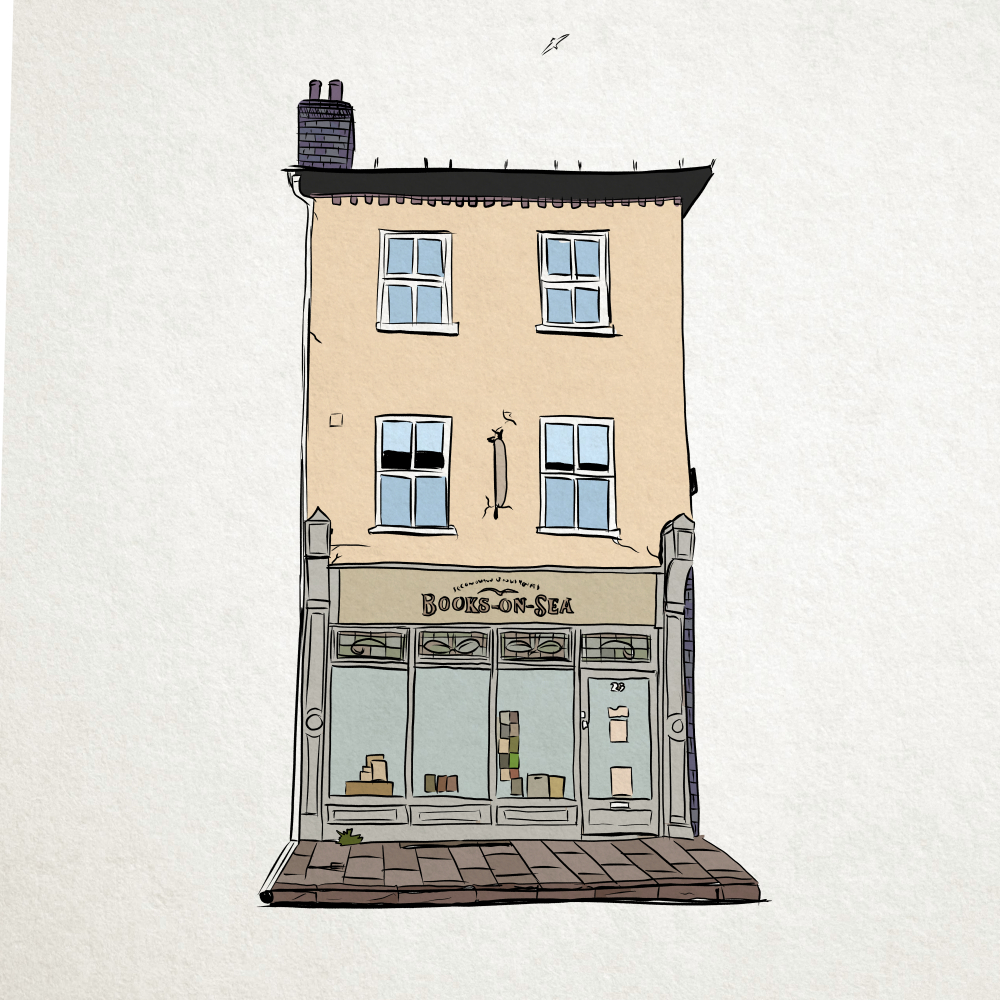 The shop has not been around for long, but they've got some great little oddities, so if you're ever in the area do take a look.