On the Shelf is a short and sweet weekly column in which I discuss whatever I've been doing, creating, reading and watching. You know, the sort of thing most normal blogs have.
A few weeks back I whined about my failure to secure government funding for a conjoined comic event/anthology project I've been developing for the past 8 months. Well, the lack of an ACE grant may have put a dent in my plans, but things seem to be moving along quite nicely without it. I'm hoping to announce the project in the next few weeks, and while I won't say much today it'll hopefully see the beginning of regular comic output from me. It's about damn time.
Anyway, as curator of this upcoming event, I spent this week compiling a list of potential participants and guest speakers. Trimming a large list of talented creators is never easy, but you find yourself becoming more and more ruthless with each hour that passes. After you've debated whether the first 100 entries should go in the "yes" or "no" pile, the feeling that you've let someone down deadens and it becomes tempting to resign yourself to an automotive level of instinct. The process certainly lent this struggling writer some much-needed perspective; publishers and agents must make similarly cutthroat decisions every day. Given the unyielding passion required to succeed in publishing or the creative arts, I'm not convinced it ever gets much easier.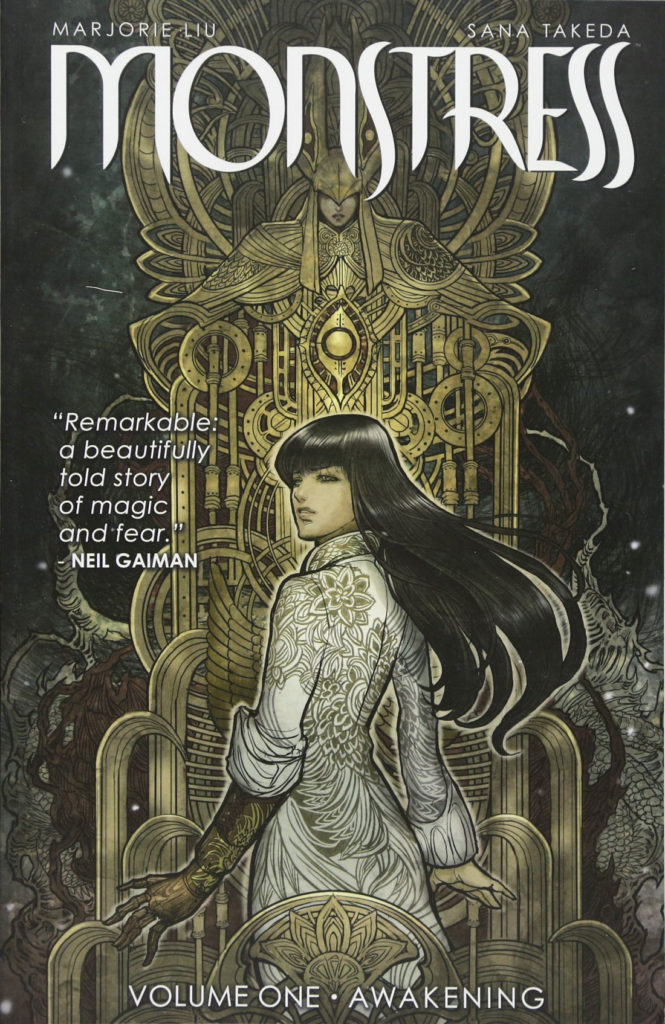 The 2018 Eisner Awards winners were announced this week, dominated by Marjorie Liu and Sana Takeda's Monstress. Liu is the first ever woman to win Best Writer, which in this day and age is baffling, but there you go. But her win reminded me that I bought the stunning first TPB of this stunning series on release and still haven't read it. Time to remedy that… as soon as I'm finished with Dark Horse's latest Hellboy omnibus.