On the Shelf is a short and sweet weekly column in which I discuss whatever I've been doing, creating, reading and watching. You know, the sort of thing most normal blogs have.
The first half of 2018 proved to be quite possibly the crappiest time of my life. I lost a family member, lost numerous pets, failed my arts council grant application for a community comic project… hell, even the fridge decided to commit suicide rather than live with me, and on the same day as a funeral. Just to rub it in, as refrigerators are known to do.
But hey, things can only get better, and for the first time in recent memory I feel as though my mind is focussed on creativity and getting shit finished. Alongside a return to writing weekly reviews for Shelf Abuse I'll also be starting a weekly webcomic over the next few weeks. Tomorrow Will be Worse will sit somewhere between a series of one-pagers, a short story anthology and a platform to potentially launch ongoing series. I guess I've had Daniel Clowes' Eightball in mind while developing it; I'm too old, tired and busy to commit to anything too long term, and love the idea of a series that can change into whatever I want it to be from month to month. Tomorrow Will be Worse's first short story will be the 8-page 'Embrace It', which will in eventually comprise one third of a printed anthology I've been planning for some time.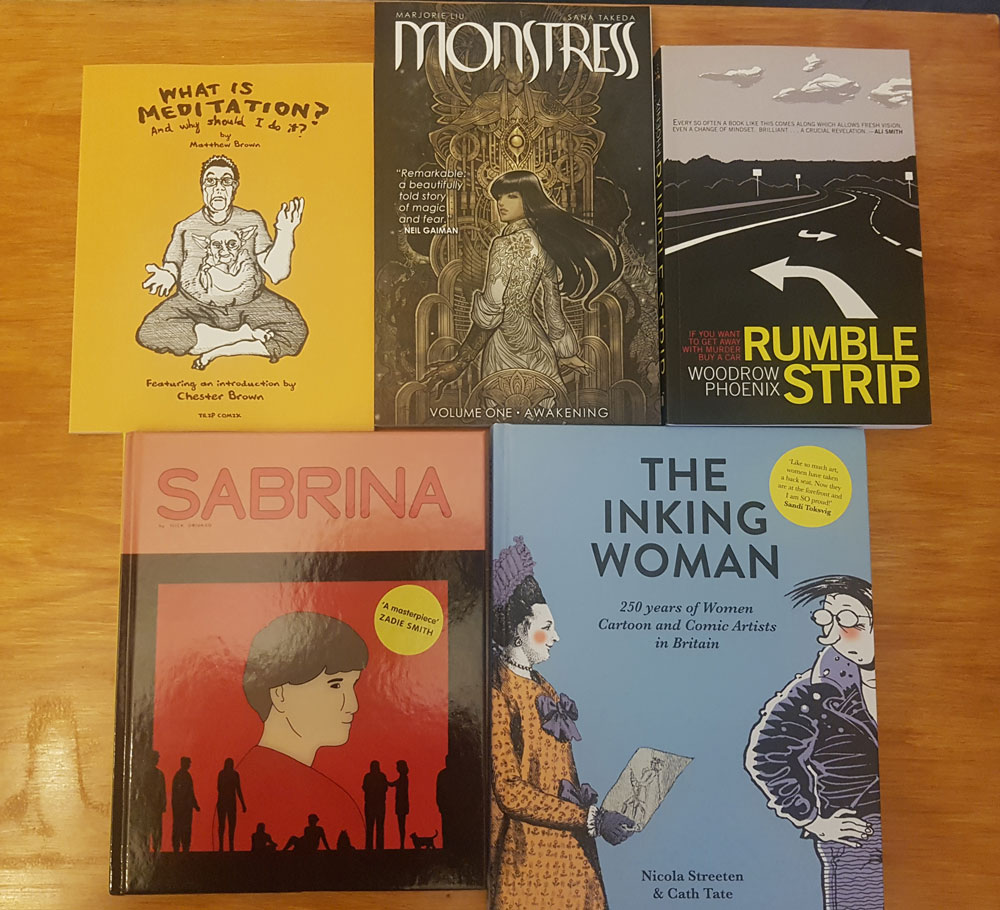 I don't put a lot of bank into most literary awards (unless I'm asked to judge, naturally), but the main downside of reviewing indie comics is that I find myself reading less and less of the books that others are raving about. To remedy that, this week I bought Nick Drnaso's Sabrina, the first ever graphic novel to win the Man Booker Prize. I have little love for the Booker, or indeed its devotees, but I loved the look of Drnaso's minimalistic lines and cluttered panels. So I guess the award did its job. That book is sitting next to my copy of Marjorie Liu and Sana Takeda's Montress, which I still haven't read, and Nicola Streeten's excellent The Inking Woman ('250 Years of Women Cartoon and Comic Artists in Britain'), which I've been dipping into sporadically. Some books are best devoured in one, others nibbled at over a few months. I'll resume my book reviews next week with What is Meditation? by the inimitable Matthew Brown.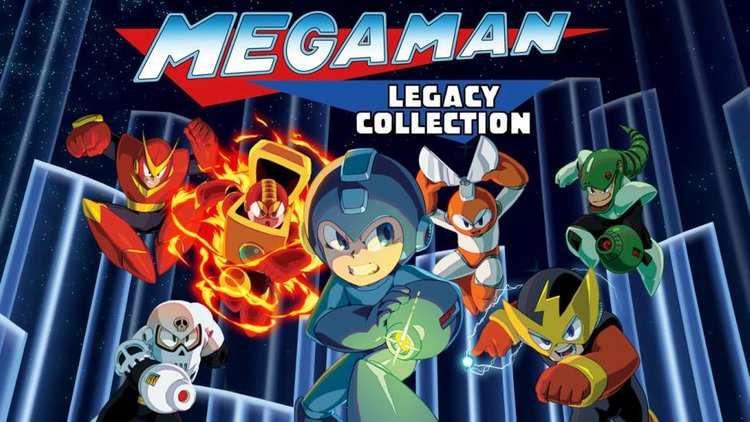 I've also been indulging in some serious nostalgia this week, with the Mega Man Legacy Collection on Nintendo Switch. Even with such modern additions as quicksaves and the ability to rewind time at will, these games are painfully tough. The original Mega Man makes Dark Souls look about as challenging as The Sims, but the second and third instalments are a must for anyone interested in video game and/or platformer history. With amazing music, distinct bosses and great level designs, these first three instalments are every bit as enjoyable as they must have been on release, due to a design philosophy built around second-guessing the player and forever keeping them on their toes.