On the Shelf is a short and sweet regular column in which I discuss whatever I've been doing, creating, reading and watching. Yup, exactly like a web log.
Gasp!
And I'm back blogging, feeling like I've just crawled out of the caves from Neil Marshall's The Descent, bloody and scabby and mentally tarnished. I've also amassed a rather frightening backlog of review submissions that, in a bygone era, would now tower over me in the most threatening manner. But this is 2019, and instead I've a mailbox full of Dropbox links, which is both a relief and a disappointment.
Anyway, the reason for my radio silence mainly stems from my determination to get my online comic project, Tomorrow Will Be Worse, up and running. I have to question how anyone who draws digital comics for a living is able to physically function, as drawing for 4-8 hours a day for just 3 weeks left me barely able to walk for several days.
Anyway, TWBW is a webcomic anthology series, consisting of 8-12 page shorts, and the first comic, an 11-page accordion comic, called 'It Creeps In' will go live in a few weeks. For now, there's a holding page at willbeworse.co.uk that I'll be expanding over the next few months.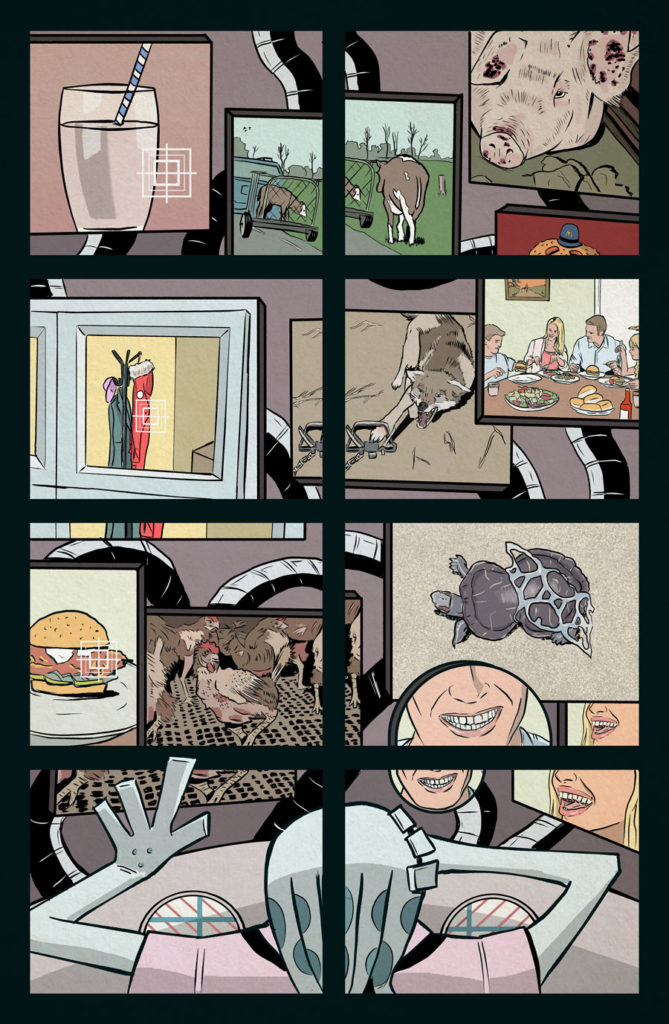 I also produced the rough for a large-scale version of 'It Creeps In' for the Inkhead tent at this year's Village Green, Southend-on-Sea's annual festival of arts and music. The prototype measured in at 3 metres long, and I'll be using the finished version to help promote my second novel, vegan(Vn), early next year, as the two are thematically conjoined. Check out the video below to get a vague idea as to what it's about.
Just putting together my giant-sized accordian comic. 3 metres long! Just 3 panels to go… This piece will be viewable at the @villagegreenfes tomorrow, and visitors will be be treated to art workshops from some of the South East's finest indie comic creators and illustrators. pic.twitter.com/2nwQ3fZjsr

— Carl Doherty (@shelf_abuse) July 12, 2019
An extension of the comic event I had a far greater hand in last year, the Inkhead workshops didn't really attract anyone except younger children, but it was lovely to see many of last year's participants return to Chalkwell Park: Alexandre Szolnoky, Amy Ison, Clio Isadora, Daniel Locke, Dominique Duong, Ros Asquith and Wallis Eates. You couldn't ask for a nicer and more talented yet modest bunch of artists and comic creators, and many had new works to share with the group, as well as the few members of the public who ventured all the way to the book display at the back of the tent.
I was so sleep deprived that day and I'm still kicking myself for forgetting to take any photos, so just imagine this logo on a manky old military tent that was most definitely haunted by the ghosts of WWII: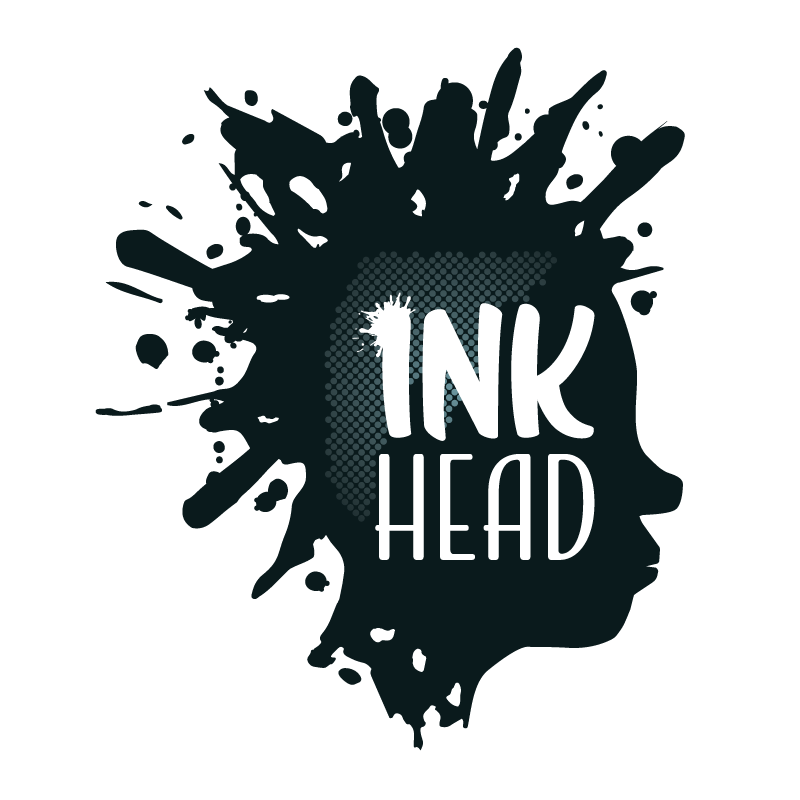 Able to make a mental image of it? Good, we'll move on.
The second public Inkhead event didn't do much to draw local comic creators from under their dank rocks, as has always been the end goal, but the children involved clearly enjoyed themselves and it was a really fun day. I darted off for some chips during a quiet moment, and returned to find a young boy drawing the unnamed alien from my giant-sized 'It Creeps In', which certainly made my day.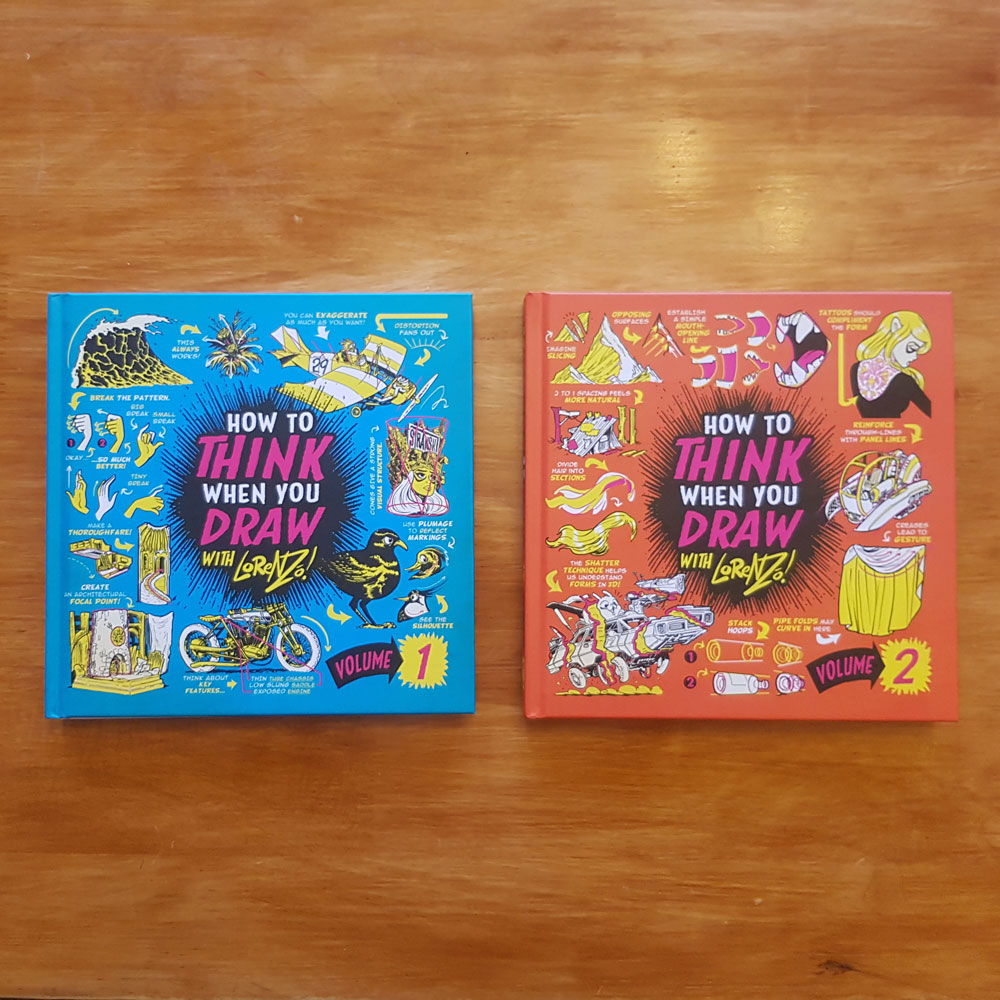 On a related note, a few weeks back I also received How to Think When You Draw Book 2, another collection of Lorenzo Etherington's amazing web tutorials. I took the first volume to a children's comic art workshop earlier this year, and the young artists all latched onto it. It's a shame that these guides are currently available outside of Kickstarter, but a third campaign has just been announced, this time for a writing-centric collection, and they'll all be available once more. So, do yourself a favour and grab them when the chance returns!