2019, Fred Egg Comic
Written and illustrated by David Robertson
Earlier this year, I reviewed David Robertson's previous collection Break the Cake, describing it as embodying "everything I love about British self-published comics, contained within a neat little package". What I didn't realise, or rather appreciate, was just how long the inimitable Scottish creator has been involved in comics. 'Established 1980', the Fred Egg Comics website proudly states. Outside of his blog and self-published efforts, Robertson has contributed to dozens of anthologies and written on the medium for decades.
But A Dream!, then, is a petite selection of Robertson's 80s and 90s efforts. While there's no apparent theme to this collection, the same topics as before are prominent: the subconscious, science fiction, pop culture, Star Wars, and a form of anxiety that seems to be exclusive to people who make indie comics.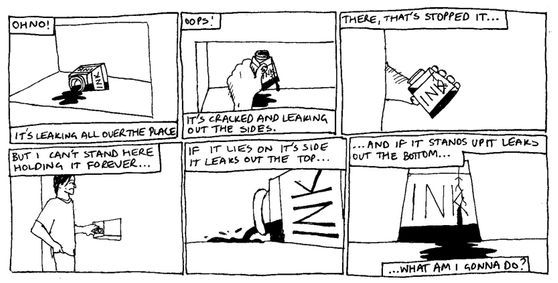 My favourite of the segments was 'Dave's Dre Am Diary'. It's exactly what it sounds like, and features such silly delights as Robertson's dream of an Ewok television show, and Bruce Willis playing ice hockey with a milk bottle while dressed in his Twelve Monkeys gear. Sci-fi short 'Outside' hails from 1989, yet feels like Prometheus retold in the style of Dark Star. Four-pager 'Bad Show Then' relies on the reader's familiarity with the 90s Jasper Carrot and Robert Powell series The Detectives, which probably trims its target audience down to a dozen middle-aged Brits.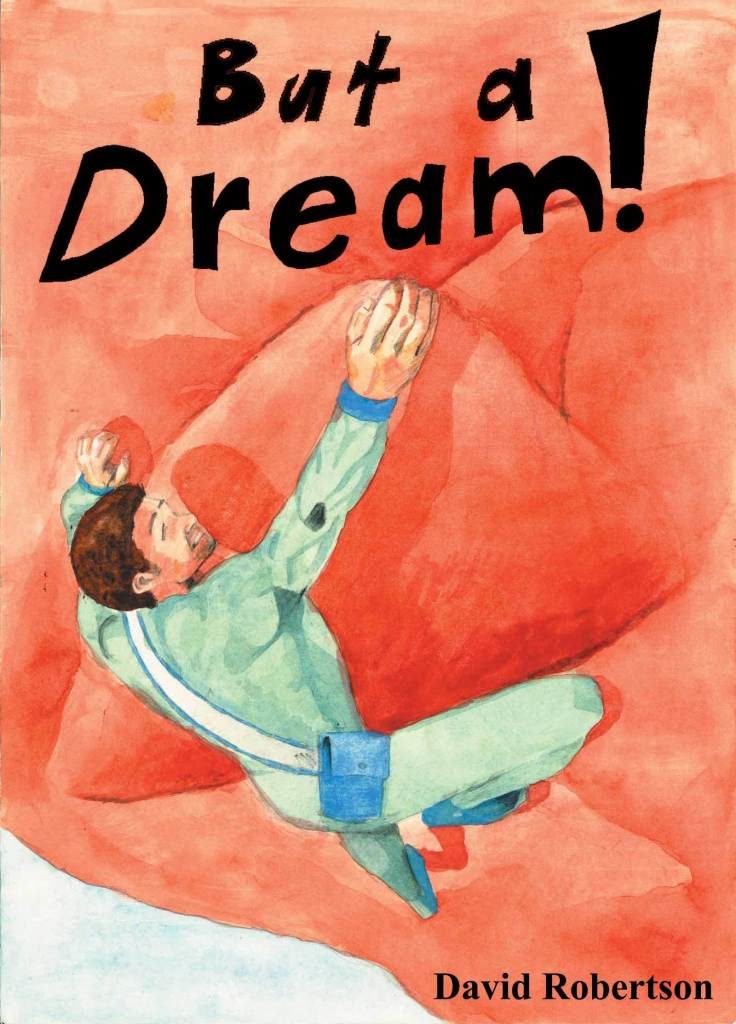 But why am I concerned with demographics in a review of a book such as this? As I also stated in my review of Break the Cake, when it comes to Robertson's brand of strange your mileage may, nay will, vary. The author's notes on each piece, located on the inside back cover, are almost essential. I couldn't help but wonder whether placing those notes before each individual segment would improve the reader's experience. Perhaps the unaccommodating layout is intentional; most of the pieces here have an absurdist, pythonesque appeal to them. Some are so bizarre that part of the fun is wondering about the thought process behind them.
David Robertson, however, clearly doesn't care about being accessible. He's an artist in the truest sense. Given how indie comics are increasingly resembling the slick mainstream products from which they were once a much-needed subversion, that a book such as But a Dream! exists is still something worth celebrating.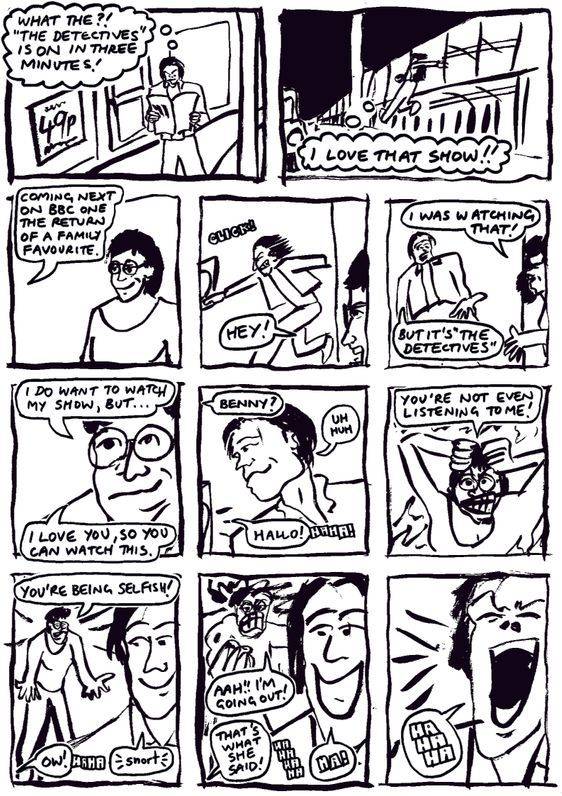 You can find out about David Robertson's books and numerous webcomics at www.fredeggcomics.com. Robertson is currently producing two weekly webcomics, Bell Time and Dundee Shmundee!, which couldn't be more different if they tried. Robertson's visual storytelling has become more sophisticated in the 20-30 years since But A Dream!'s efforts, but thankfully still retain his unique sense of humour and creative impulsiveness.