This is Indie Penance, my regular(ish) measure of casual mini-reviews focussing on the finest, craziest and/or most notable indie projects and creator-owned comics to have come my way.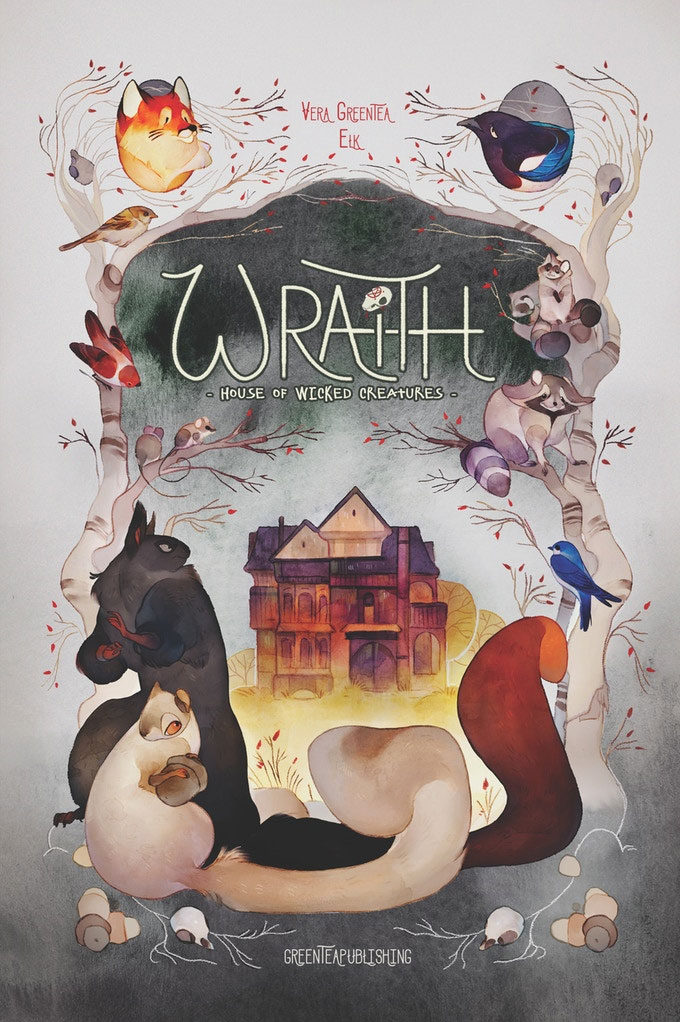 Wraith #2: The Psychic and the Poet
Writer Vera Greentea (Recipes for the Dead) compares this supernatural woodland series to Redwall, The Secret of NIMH and Paranormal Activity. While their DNA is apparent, Wraith is very much its own beast. Now on its second slim instalment, the series follows a ragtag group of forest creatures who find shelter in an abandoned mansion. When the derelict building is purchased by a new set of humans, the animals decide to play Beetlejuice and frighten them out, a plan that goes horribly wrong when they first attract a psychic and her (naturally) psychopathic cat, and then awaken a bona fide evil presence within the old home.
For most, the series' main draw will be Elk's ambitious and soulful art. Her portfolio includes board games such as Kanagawa, and here she pushes that breath-taking sense of visual worldbuilding further still. Wraith, Pan, Frida and the other primary animals are beautifully realised despite the scarcity of exposition or backstory.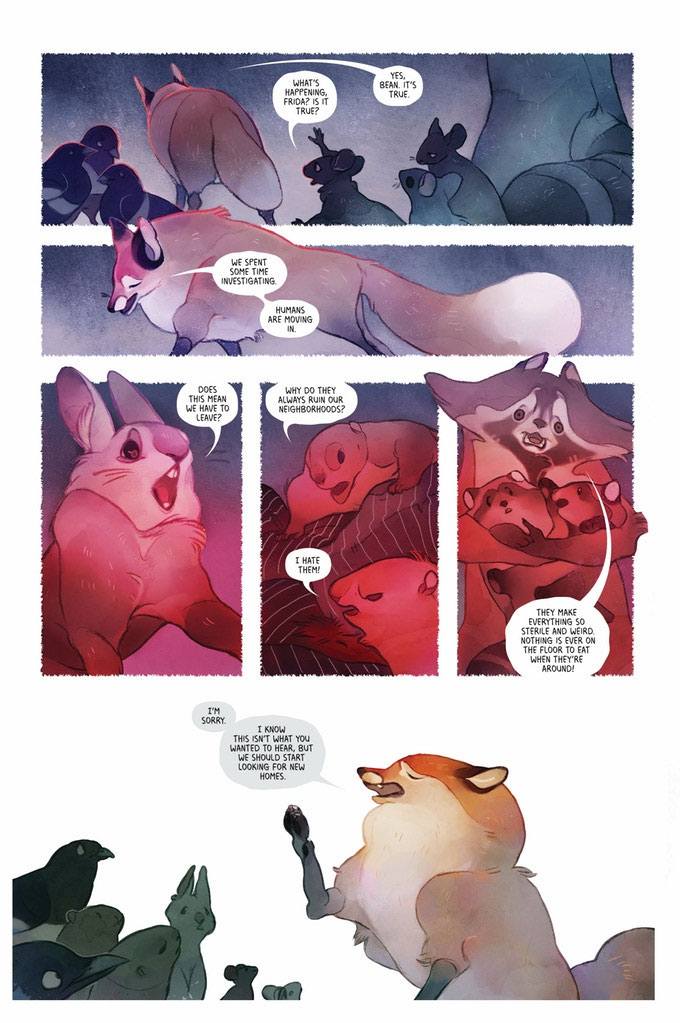 Vera is still wrapping up The Psychic and the Poet's kickstarter, but the first issue, Wraith: House of Wicked Creatures, is available now at Greentea Publishing's webstore.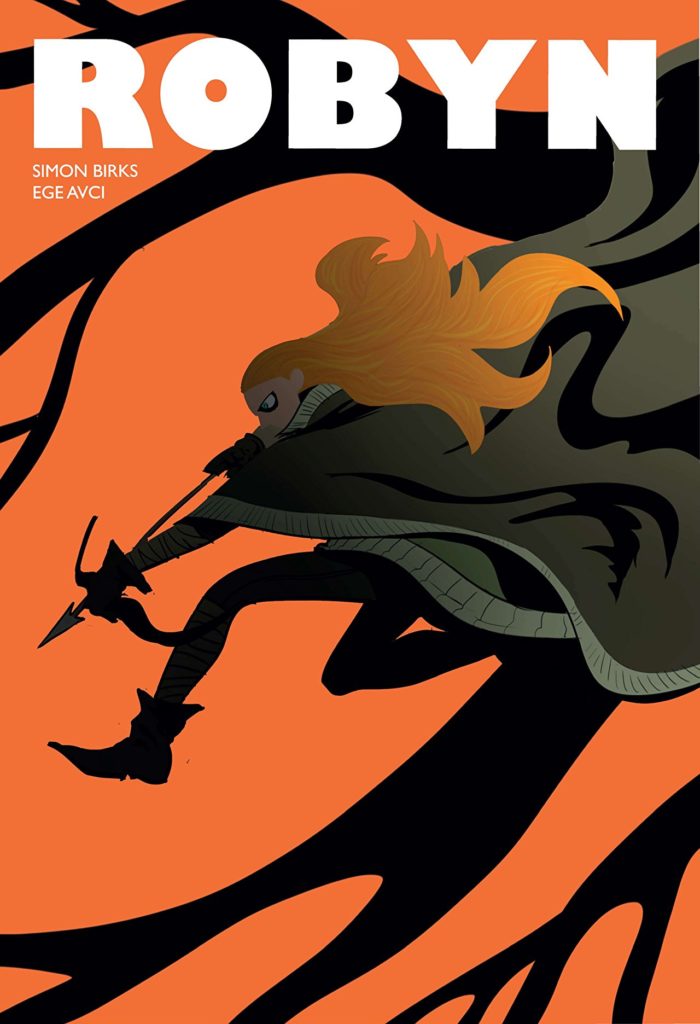 Robyn #1 & #2
Another month, another Robin Hood revisioning. Robyn, however, stood out to me due to the authorship of Simon Birks, whose previous Blue Fox efforts such as Gone, Hexes and The Herebey Dragons have never failed to impress, and Ege Avci's (The Boy Who Came Closer) horror-inspired take on medieval England, a crepuscular landscape rife with monstrous creations and broken humanity.
Robyn's strength is that it only loosely uses the Hood mythology as inspiration, with the green-hooded archer now a young girl fighting for survival in a dark and hostile Sherwood Forest. Friar tuck is a Lovecraftian Monk, while the fable's ties to Arthurian Legend come into play in the second issue by way of a tragic steamwork knight. Lettering by Lyndon White.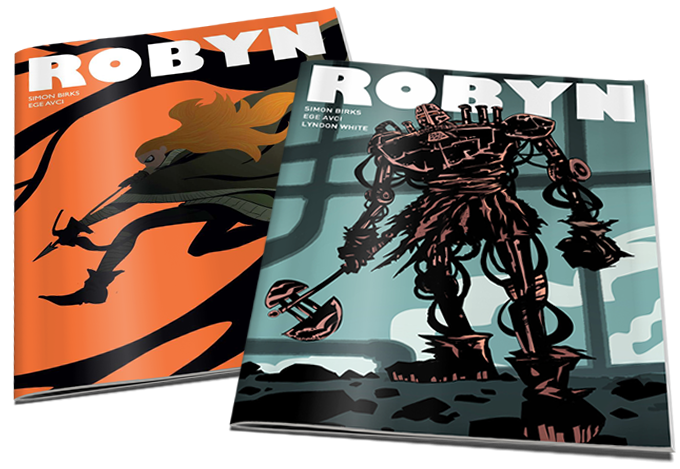 Both issues of Robyn, as well as the aforementioned Blue Fox titles, are available in physical form at bluefoxcomics.com.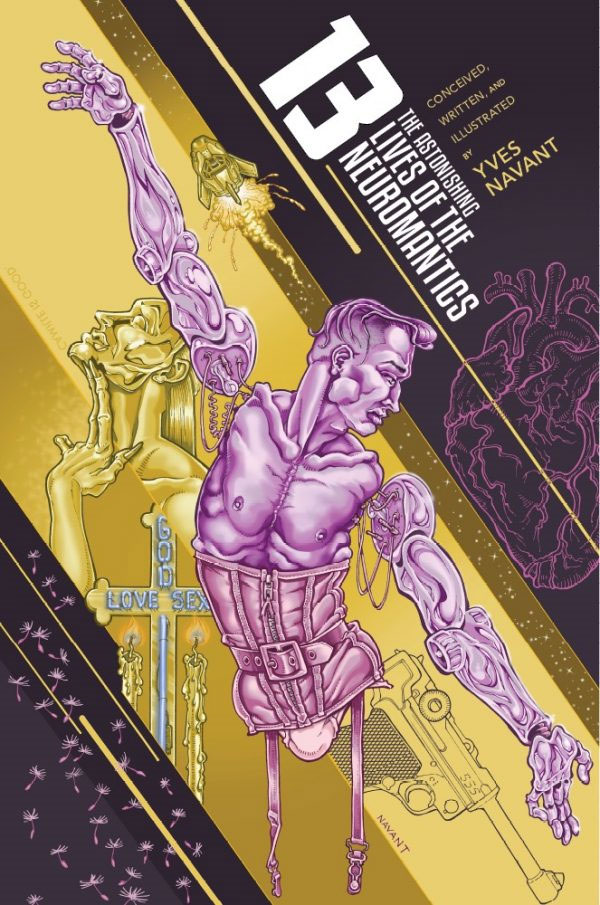 13: The Astonishing Lives of the Neuromantics
This "queer space opera" is an interesting departure from publisher Northwest's usual semiautobiographical tales of people embracing their identity. Creator Yves Navant builds a fascinating vision of the future that takes elements from Heavy Metal, 2000AD and Jean Paul Gaultier's costumes from The Fifth Element, but with its finger so firmly on the pulse that I'm surprised it hasn't seen far wider acclaim.
In a future where body parts attached to a talent are the latest celebrity trend, a gifted artist is stripped of his arms, and must play their new owner's demented games in order to earn them back. His journey takes him through a grim, chaste dystopia, where the state appoints each individual a life mate, and casual sex is the ultimate form of defiance.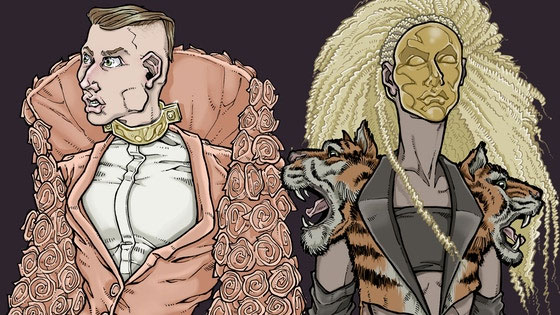 Beyond Navant's distinct art and gristly physiques there's a beating heart and an overriding sense of personal discovery to 13: The Astonishing Lives of the Neuromantics, a cruel and sterile world that's bursting at the seams with repressed emotion.
13: The Astonishing Lives of the Neuromantics is out now from Northwest Press.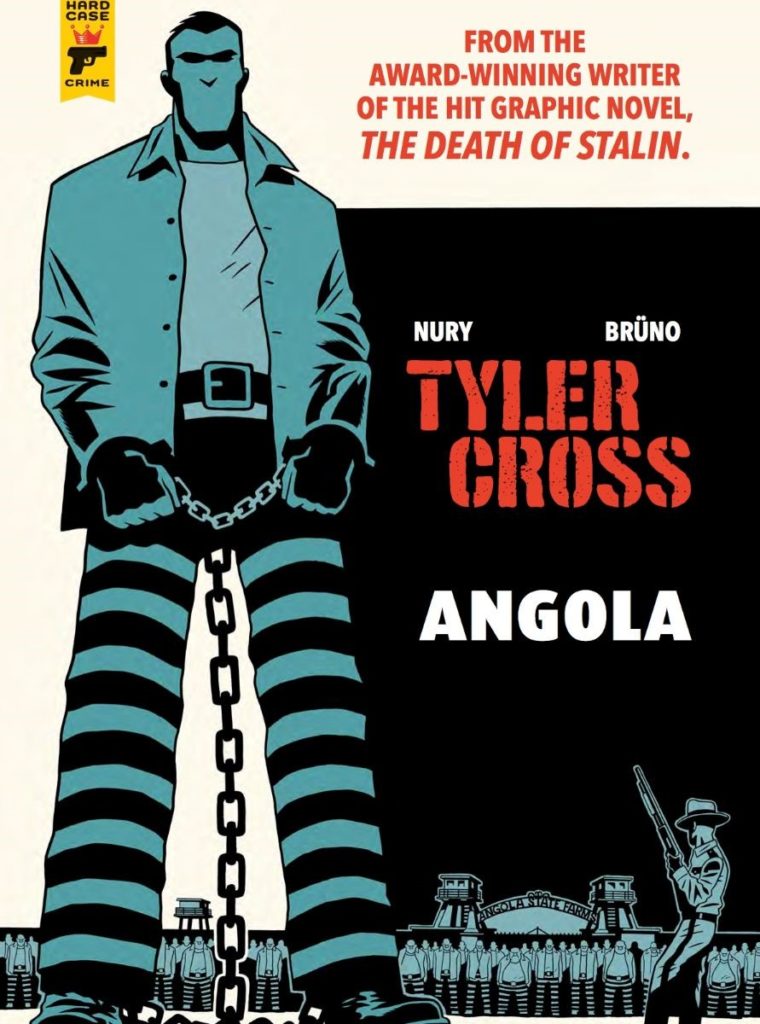 Tyler Cross: Angola
I like to go into reviews cold, and had no idea that Tyler Cross: Angola was a follow-up to last year's Black Rock until I sat down to write this. I guess that stands as testament to Fabien Bury and Artist Bruno's proficient storytelling, as well as the timeless noir tropes upon which they build this tale of incarceration and revenge.
When a seemingly straightforward bank heist turns sour, the enigmatic Cross finds himself in the Angola, a Louisiana prison overseen by a brutal warden, where half the inmates have beef with him. Fuelled by revenge, Cross must outwit the Sicilian mob who've put a price on his head, escape and find the woman who betrayed him. There's not a single likeable character here, and Cross is less an antihero than an outright villain with a smidgen of principle, but it's compulsive reading nevertheless.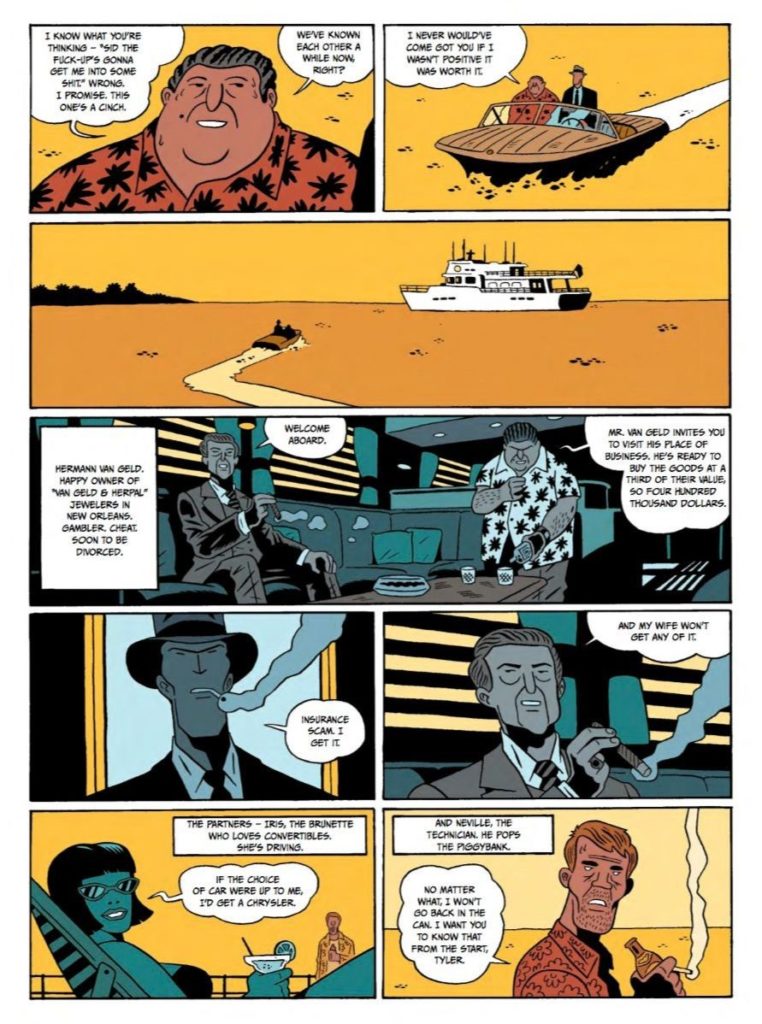 Bruno's minimalistic art evokes Daryn Cooke's Parker adaptations, still to my mind the gold standard for a modern take on old pulp, but Angola's blend of gallic comic storytelling and a typically American genre is superlative. Technically brilliant and thoroughly absorbing, just leave your conscience at the door.
The English translation of Tyler Cross: Angola is out now, published under Titan Books' Hard Case crime imprint.