On the Shelf is a short and sweet regular column in which I discuss whatever I've been doing, creating, reading and watching. That's right, the sort of thing most normal blogs have.
Wow, the last one of these personal pieces I wrote was posted January 30th, and feels like even further back. Not a lot has changed, but my right arm has now healed after I incurred a rather painful tendon injury, caused by working on an Illustrator brochure project for 20 days straight. Rather typically, this occurred on the same week that I bought a new graphics tablet and desk, and was eager to get making some comics. Oh well, that will teach me to enjoy work/life.
Still, after two enforced months of rest I've been itching to get back into the swing of things, and resuming my comic project Tomorrow Will Be Worse, a webcomic of interlinked tales that'll also make up an annual anthology. I think I initially planned for the series to release at a page a week last December, but I've decided to simply get on with the damn thing in my own time and release it when it's ready. I'll be sharing regular images soon, when it suits me, and returning to social media a bit more as I do. Oh look, there's one below!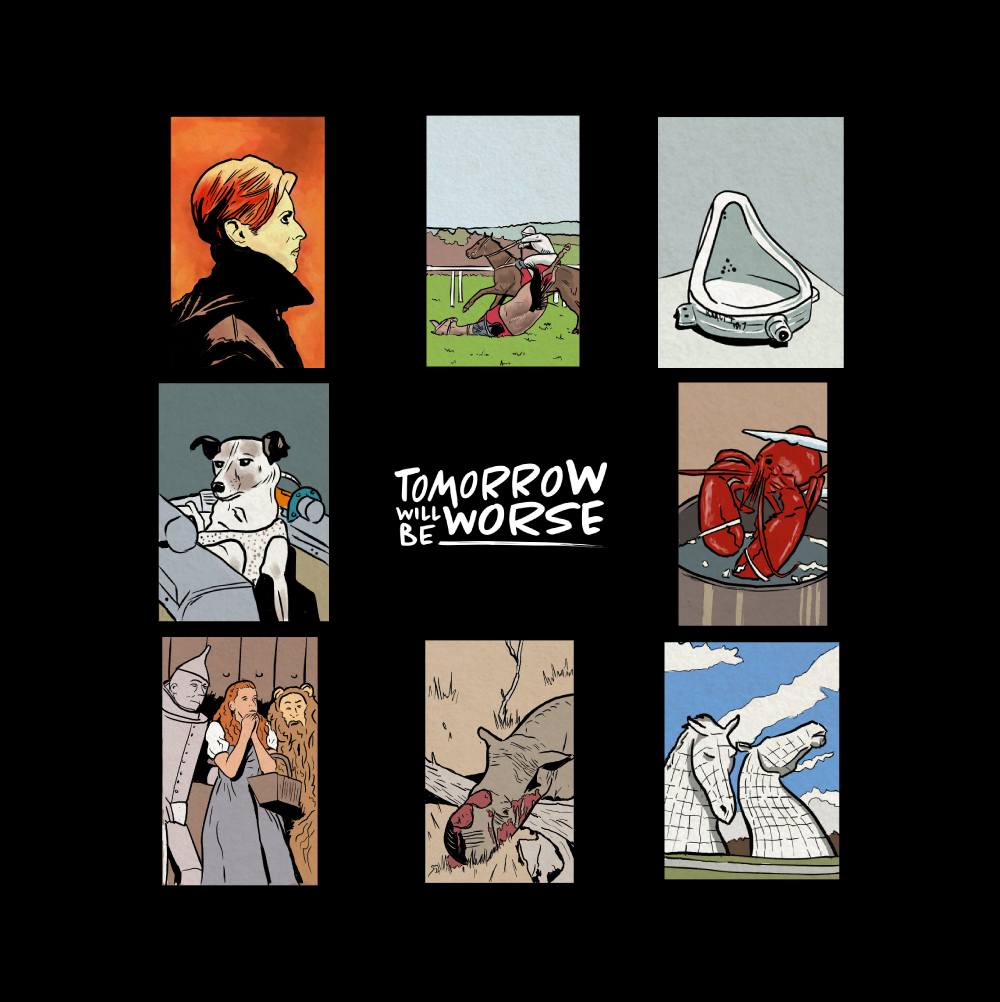 These tiny panels all form part of a rather cluttered 32 panel page. It seemed like a good idea at the time…
The last few weeks have been kind to us nostalgic middle-aged geeks. Avengers: Endgame proved an emotional if flawed end to the Marvel Cinematic Universe as we know it. I didn't enjoy the movie as much as others, mainly due to numerous gaping plot holes and that sense of unnatural, forced urgency that most recent Marvel movies run on, but it had enough rewarding moments to keep me satisfied. To be fair, I watched Citizen Kane for the first time in a decade before I set off for Endgame, and probably did myself no favours.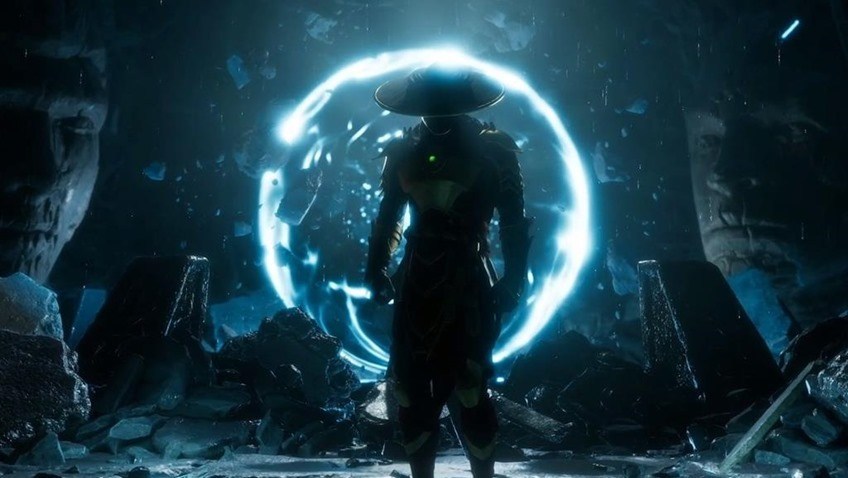 That said, Mortal Kombat 11, more specifically its story mode, really took me by surprise, and not just because its time-hopping malarkey shared so many similarities with Endgame. Ed Boon and the folks at NetherRealm Studios managed to create something that completed an unanticipated trilogy, all while celebrating the series as a whole.
I've always viewed Mortal Kombat as the video game equivalent of The Fall, "always different, always the same." It's a franchise that is never afraid to self-harm over in the name of experimentation. I've always appreciated the devastating changes inflicted upon the mythology and characters in each instalment, even the unfairly maligned Deadly Alliance and Deception era.
I also received the amazing-looking kickstarter edition of Mantic's Hellboy Board Game. I say "amazing-looking" mainly because I've yet to play it. The models are fantastic, though, and span so much of the horned dude's comic history that you've enough characters and scenarios to play out your favourite scenes from Mignola's 25 years of rich storytelling.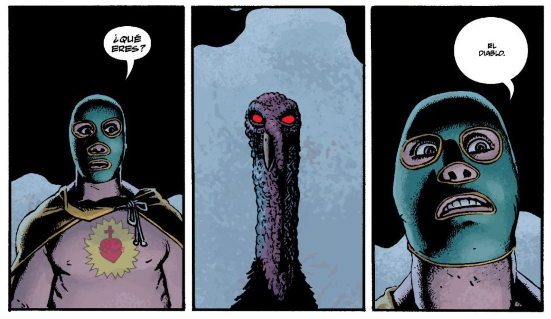 There's even a model of the ominous vampire Turkey from Hellboy in Mexico… which I'm not ashamed to say was the thing that caused me to part with my money. Quite possibly my favourite moment from one of my favourite series.