This is Indie Penance, my regular look at the finest, funniest or just darned weirdest indie projects and creator-owned comics to have come my way.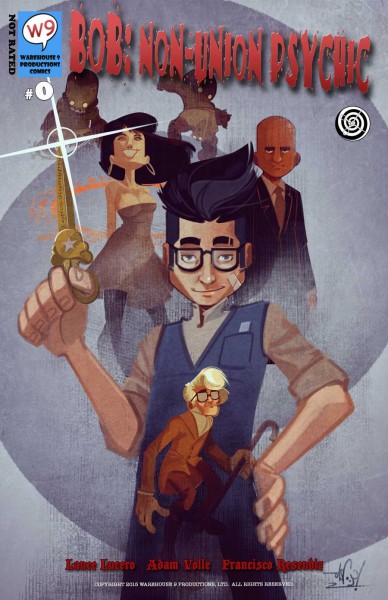 Bob: Non-union Psychic
Warehouse 9's first title is a fun Ghostbusters-inspired romp, with story from Lance Lucero and Adam Volle, and some wonderful art from Francisco Resendiz.
As the series tagline reads, the titular Bob Holbreck is a "Renegade Psychic. Professional Hairstylist." Bob can see the dead, and moonlights as a psychic alongside his distinguished great-grandfather Henry, tackling malevolent spirits armed with nowt but a pair of magic scissors.
Resendiz' art is a treat, cartoonish but gory, and Bob: Non-union Psychic has a quirk and charm to it that I found really appealing, with nods to such horror classics as Evil Dead (see if you can spot the Necronomicon). A lot of this book is spent traipsing through the setup, much like a self-contained pilot episode for a TV show, but the premise and lead characters have a lot of potential and I hope to see a follow-up.
Digital copies of Bob: Non-union Psychic can be purchased at warehouse9pro.com.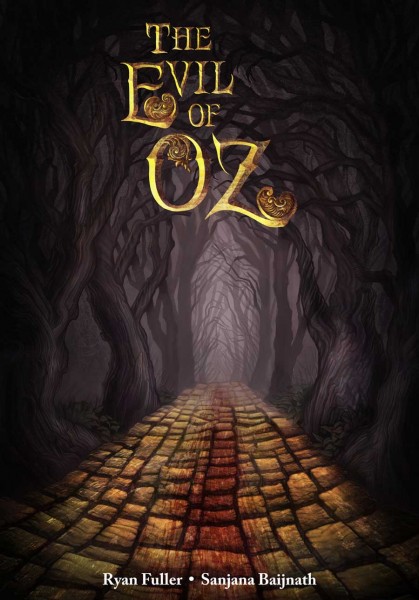 The Evil of Oz
Frank Baum's Oz has been used as a horror setting before, most notably in Lucky McGee's Alice and the forgotten 80s gem Return to Oz, but it's never been quite so feverishly drenched in blood as in Ryan Fuller and Sanjana Baijnath's take.
Dorothy Gale returns to the Emerald City for revenge, after her family is butchered and the Tin Man's bloodied axe is her only clue. The Evil of Oz is light on story, but Sanjana Baijnath's art is so beautifully visceral that Dorothy's passage through the familiar but distorted Oz is always enchanting, with everything from evil Munchkins to gruesome takes on the previously benevolent Wizard, Tin Man, Lion and Scarecrow.
Find out more at evilofoz.com.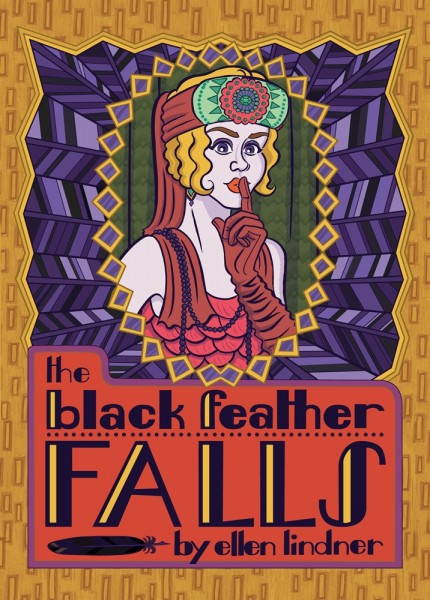 The Black Feather Falls
An Ignatz Award 2014 Nominee for Outstanding Series, Ellen Lindner's The Black Feather Falls is a sort of Agatha Christie-styled murder mystery that reads like an art deco Tintin.
Set in the roaring twenties, it follows Yankee-in-London Tina Swift, who discovers a black feather at the scene of a murder. When the police show suspiciously little interest, Swift makes it her business to investigate, with spinster Miss McInteer in tow. What ensues is a fun and charming detective romp that incorporates World War I history, and Lindner (Undertow) keeps the mystery unravelling at a rollicking pace, with a wonderfully modern dynamic between the two amateur sleuths.
The book can be purchased from the Soaring Penguin Press site.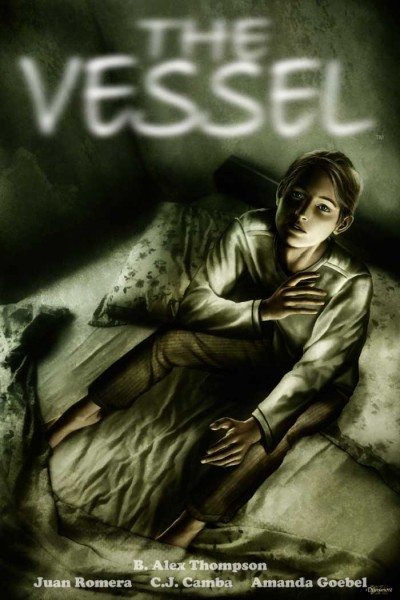 The Vessel
Alex Thompson recently sent me a ton of titles to look at, and his work covers numerous storytelling styles and genres, principally horror and the supernatural. I reviewed the excellent Hass #1 in greater detail, and The Vessel couldn't be more different in terms of style and tone. Illustrated by Amanda Goebel, it's an engaging tale about a child psychiatrist attempting to help a young boy who acts as the conduit for numerous vengeful spirits, all seeking retribution on those who killed them.
The Vessel is a bit rougher around the edges than Hass, but the story eventually heads in several interesting and unexpected directions, with a resolution that boldly questions the act of revenge. In fact, this book's conclusion floated about in my mind for several days after I'd read it, which I always mark down to bold storytelling.
To explore Thompson's other Approbation Comics titles, visit alexthompsonwriter.com.