This is Indie Penance, my regular(ish) look at the finest, funniest and/or craziest indie projects and creator-owned comics to have come my way.
2018 wasn't supposed to be like this, dammit! Last December, I vowed to catch up with the ever-expanding backlog of review submissions taking over my mailbox before we reached January. We've just hit March, commitments to my own comic projects (more on those soon) have pushed everything else aside, and I'm sitting here looking at submissions from last October.
So, rather than delete the entire lot, which I'd hate to do – believe me when I say it breaks my heart to not be able to respond to the hundred of emails I receive every month – I've decided to run a series of mini-review pieces.
So for the next few weeks/months/years, Indie Penance will be delivering weekly instalments of five 100-word mini-reviews, all stuff I've recently enjoyed reading. Not a great deal of words, but hopefully enough to give a few deserving creators just one or two more readers.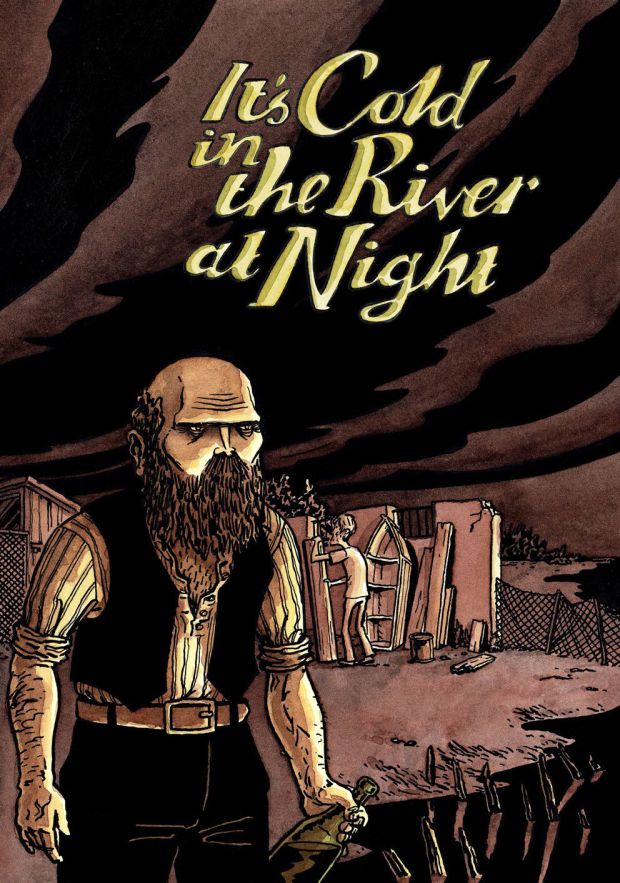 It's Cold in the River at Night
The first act of Alex Potts' fascinating It's Cold in the River at Night plays out like a familiar horror, but slowly veers into the surreal and metaphysical. The book follows a couple, Carl and Rita, as they relocate to a solitary river home on stilts, and Carl's isolation feeds an obsession with boat-shaped coffins that were once a local tradition. Potts' art and supporting characters are sinister in a way that I couldn't quite put my finger on, and his ambiguous but challenging ending genuinely shook me.
Available now and published by Avery Hill.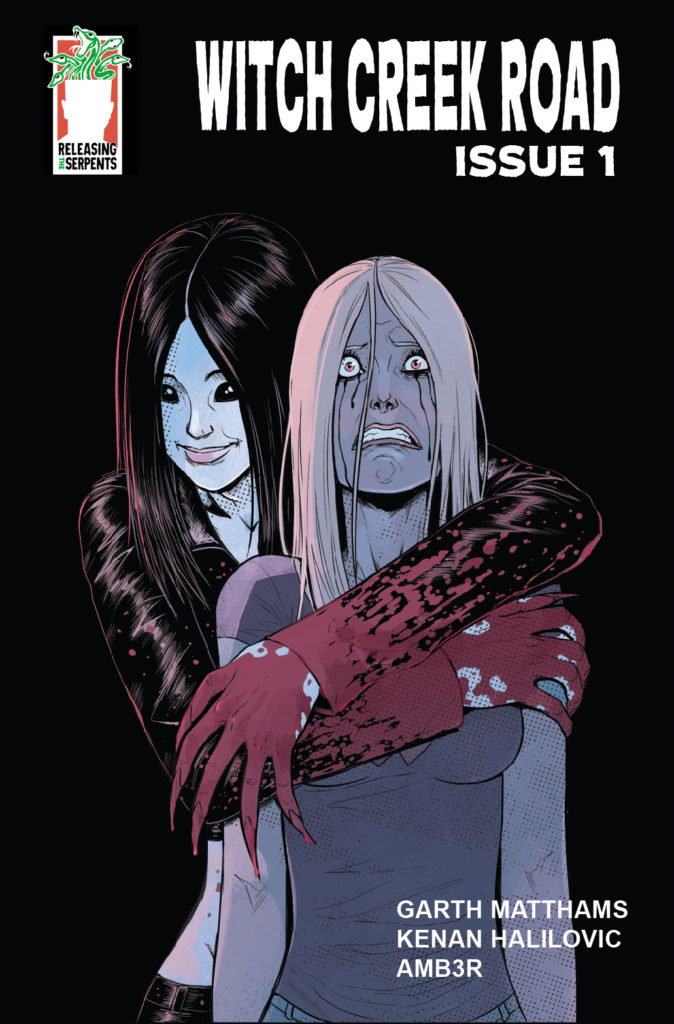 Witch Creek Road #1-2
Garth Matthams's slick, sick gorefest follows the usual "teens in cabins in woods vs demons" tropes, but each issue has a novel before/after structure that distinguishes it from Evil Dead et al. The series' main sell is Kenan Halilović's horrifying monster designs; his art has a way of lending the anatomically impossible a plausible physicality. Witch Creek Road is brutal to the point of stomach-churning, arguably taking a little too much pleasure in its principal characters' suffering, but knows what it is, and does "it" very well. A treat for horror fans.
Available to read online at www.webtoons.com and releasingtheserpents.com.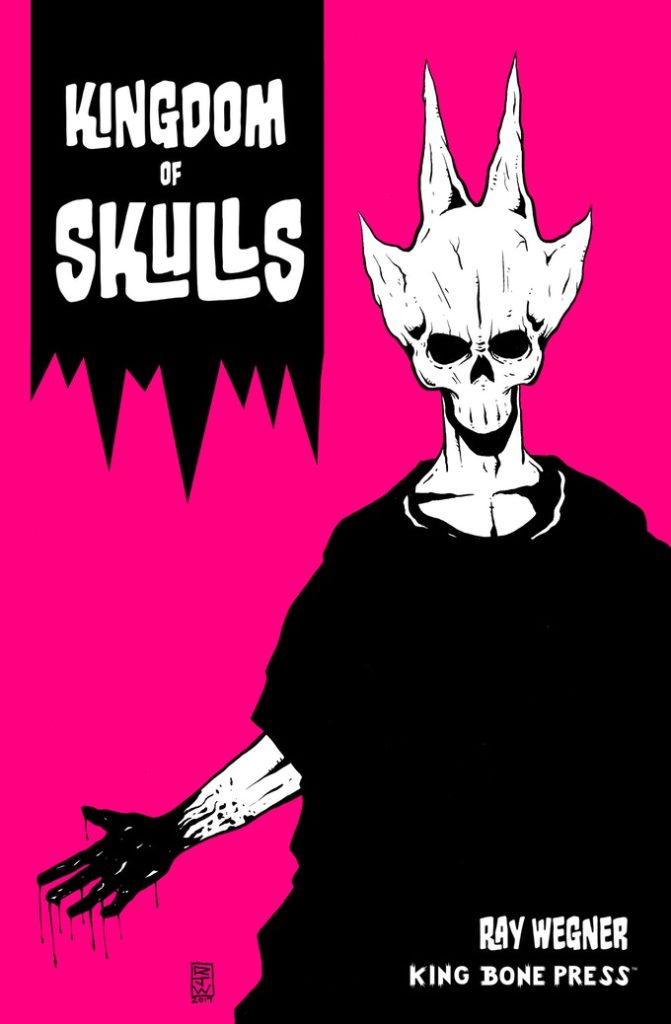 Kingdom of Skulls
Ray Wegner's phantasmagorical fantasy saga follows the journey of an ancient artefact known as the Skull Crown, as it passes from one cursed head to the next. Wegner's art is distinct and iconic, with a clear Hellboy/Mignola influence. His initial Kingdom of Skulls work is more concerned with style and tone than world building, but two sequels, Dark Days and Bloodlines, add more substance to this antithesis of the usual high fantasy conventions. Wegner also composed a really cool synth soundtrack, the perfect companion piece to Kingdom of Skulls' stark, brooding landscapes.
Explore the series at kingdomofskulls.wordpress.com.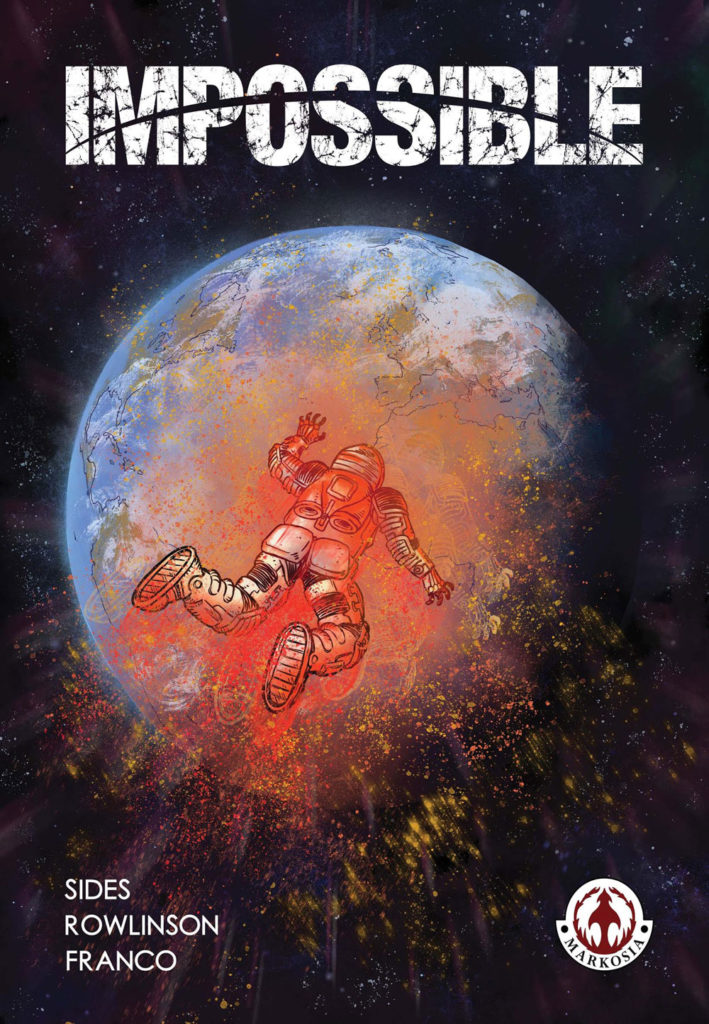 Impossible
Gravity meets Die Hard in Chris Sides and Jake Rowlinson's riveting sci-fi adventure, in which the crew of an orbital clean-up operation are taken hostage by organised criminals and condemned to be blown out of the ship's airlock. Fortunately, none of these scumbags reckoned on astrophysicist Will McGillis's considerable military training, or his ability to live up to the book's title. Impossible is overblown fun, but Sides takes his time investing in McGillis and crafting a 2046 in which space travel is hampered by mankind's propensity for dumping its crap conveniently out of sight.
Published by Markosia.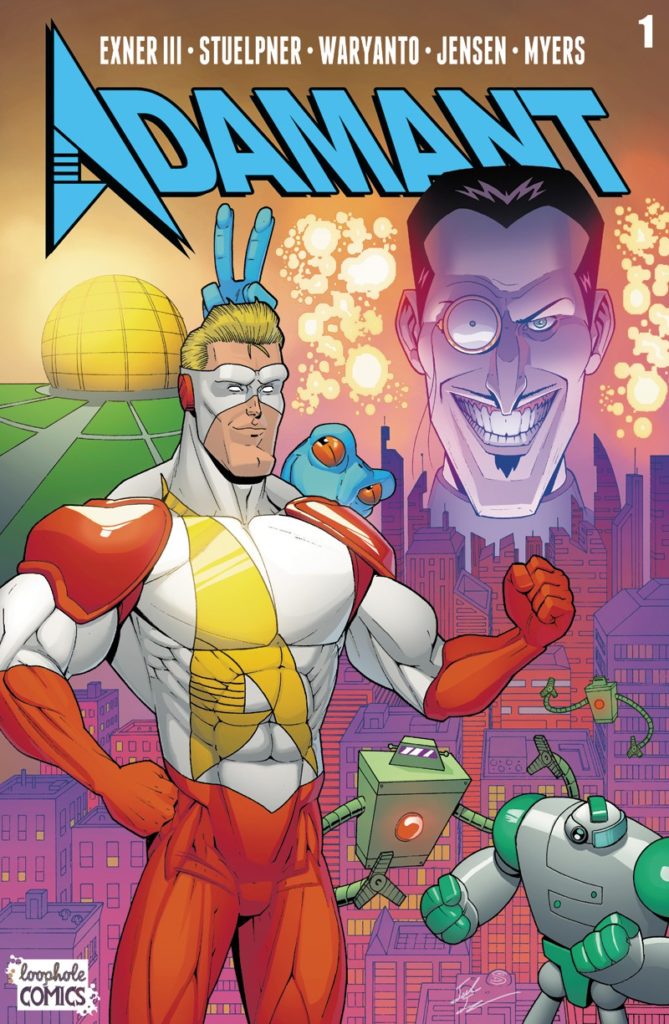 Adamant  #1-3
This colourful superhero series from Mike Exner III and a number of artists (currently the superb Fernando Pinto) see the titular boneheaded superhero flung into the future by arch nemesis Dr Alpha. To both his surprise and shame, Adamant discovers a dystopian state in which his only ally is an elderly, wheelchair-bound Alpha, and Earth's greatest threat is… his future self. Adamant is a little rough around the edges, but it has a sense of light-heartedness and vigour that more established superhero franchises could learn from.
Adamant started life as a webcomic – the fourth issue is currently unfolding at Loophole Comics.