2018, Archaia
Written and illustrated by Royden Lepp
Archaia Press sent me the first four volumes of Rust for review, so this article will act as an overview of the now complete series.
Royden Lepp's Rust is one of those rare comic book gems that's so focussed in both its vision and its creator's unique approach to storytelling that it goes against every well-worn principle of the form or science fiction convention. Yet it works because of this, not despite it.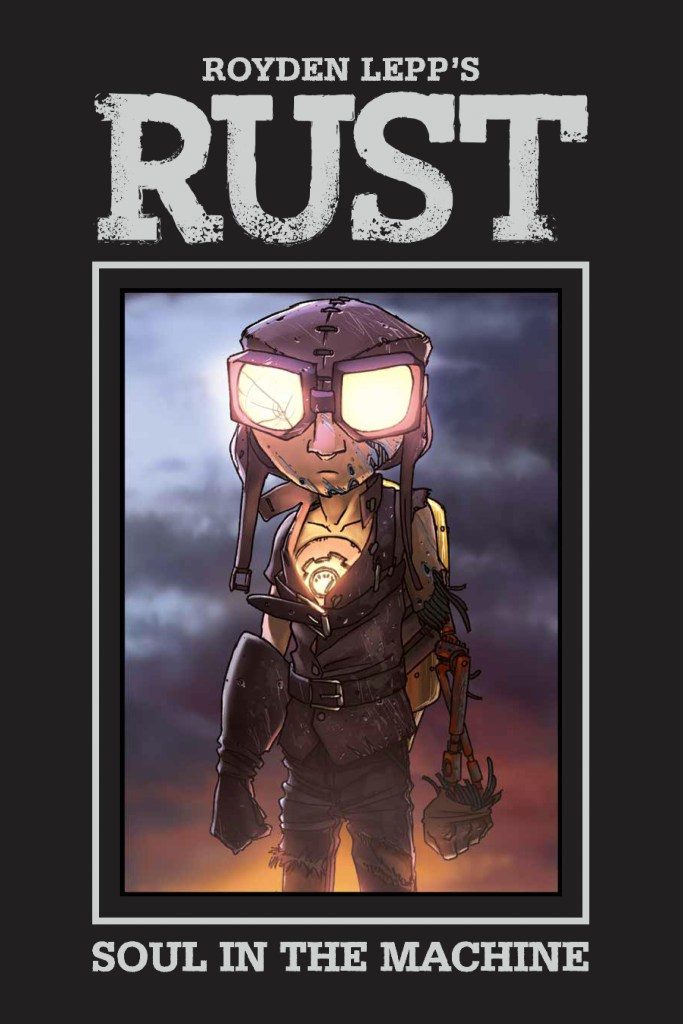 Rust is an all-ages title with adult themes, a book that's simultaneously epic and small-scale. Contained almost entirely within the fields of two neighbouring family farms, the series follows Roman Taylor, struggling to support his mother and younger siblings after his father was sent to war and never returned, and the drifter Jet Jones. The young stranger's very presence threatens the Taylors when indestructible war machines arrive programmed to destroy him and anyone who stands in their way.
A war lingers in the backdrop of Rust's events, but Lepp leaves the whys and whos to the reader's imagination. Again, such nebulousness might have felt insubstantial or unsatisfying in a lesser storyteller's hands but, not unlike Raymond Brigg's When the Wind Blows, this is a story about the effects of war on those stuck on the outskirts of society. Stylistically, Lepp's work reminds me of Sylvain Chomet's nostalgic animations The Triplets of Belleville and The Illusionist, though his work clearly draws more from the likes of Iron Giant and Astro Boy (as well as his career as a video game art director) to tell a story that's driven by emotions rather than exposition.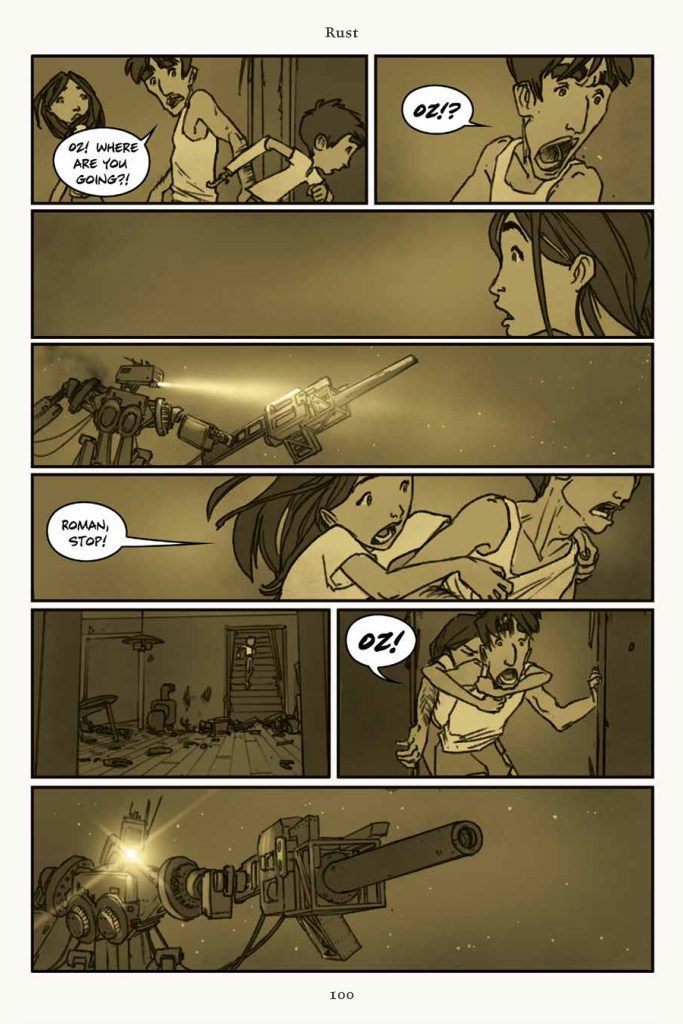 The first volume of Rust released in 2011, and it's taken Lepp seven years and four 200-page volumes to tell an intimate story that other artists might have condensed into just one. But I appreciate the times he takes guiding us through his characters' tranquil yet broken world, and the rhythm with which each volume's plot gains momentum as it heads towards a lengthy but impeccably orchestrated action scene between Jet and a new robotic threat. Roman's rural home is bathed in sepia tones with one foot set firmly in the past, in the centre of a First World War that never ended, only escalated ad infinitum.
The fourth and final volume, 'Soul in the Machine', ends Jet's saga with destructive and resounding finality, and I can't wait to see what Royden Lepp does next. Rust is an all-ages graphic novel in the truest sense; beyond the flying Jet and giant robots this is a story about accepting loss and leaving the past behind.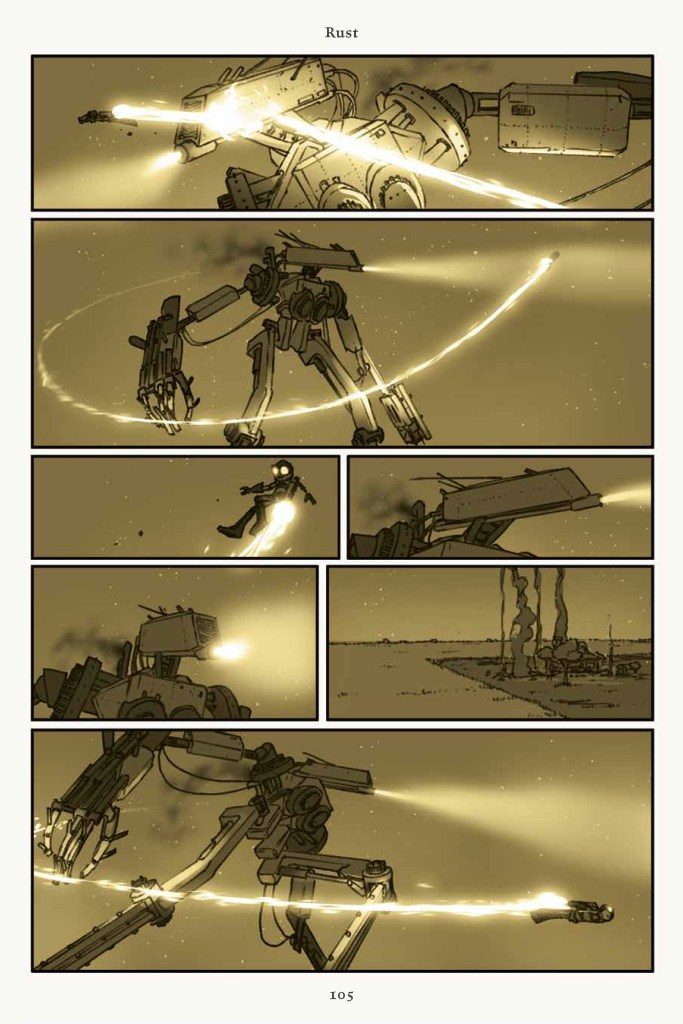 Note: Each volume of Rust is available in two editions, a standard paperback and a hardback with an additional prologue. Those prologues are also collected in a fifth paperback, Rust Vol. 0: The Boy Soldier. While I've only read the fourth volume's prologue, I'd advise those interested in the series to take the hardcover route – the juxtaposition between the vivid snapshots of Jet's military hardship and life on the Taylor farm furthers Lepp's sense of visual poetry, even if it's not essential to the plot.