SelfMadeHero, 2016
Story: Anne Martinetti, Guillaume Lebeau
Art: Alexandre Franc
I've always held mixed feelings towards Agatha Christie's work. One the one hand, she was an undisputable master of the murder mystery, and I find Hercules Poirot to be a far more multifaceted and fascinating creature than the likes of Holmes or Dupin. On the other hand, her crimes and characters exist in a world enjoyed only by an obnoxious and hedonistic overclass. One in which lowly house servants, whose ranks I would have may have joined were I born in such times, should consider themselves lucky to be so much as acknowledged by their idle masters (recent Christie TV adaptations tend to reinterpret these relationships to accommodate modern sensitivities).
But hey, Agatha Mary Clarissa Miller wrote of the world she knew, a life so privileged, fulfilling and devoid of non-fictional drama that she had to create her own. Agatha: The Real Life of Agatha Christie uses the writer's famously staged disappearance in 1926 as its starting point, during which her first husband (who she'd discovered was having an affair) was arrested for her murder.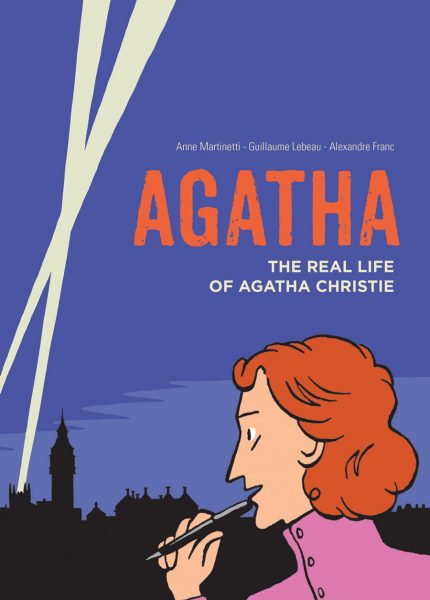 But rather than delve too deeply into the psyche of a vengeful Christie at her lowest point, writers Anne Martinetti and Guillaume Lebeau have her playfully converse with an imaginary representation of Poirot, a creation she famously came to despise. This light-hearted conceit runs throughout Agatha, though ultimately that's no bad thing.
The book is lent charm and warmth by Alexandre Franc's Tintinesque art, which captures both the styles of the periods (Christie wrote all the way into the 1970s) and ebullient tone of the novels. I especially admired the delicateness with which Franc slowly but insidiously ages the characters, often with the addition or omission of a single line.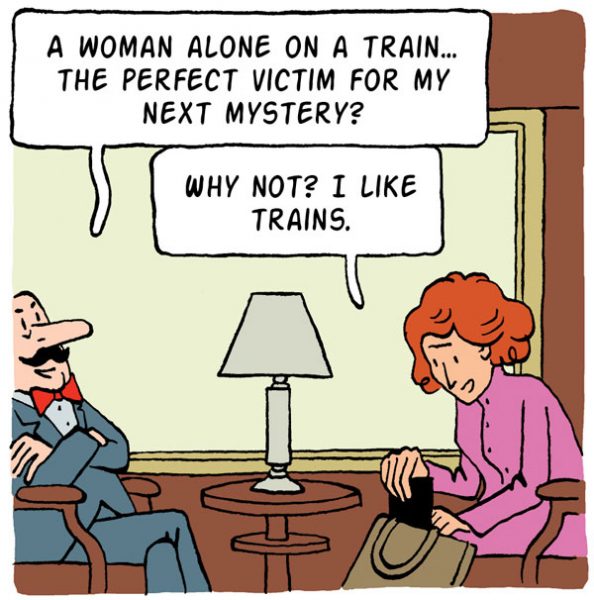 I've read a fair few comic book biographies lately, and often find them to be a bit too reverent or awkward in their attempts at poignancy. In contrast, Martinetti and Lebeau's more fanciful approach initially feels a bit breezy, arguably because it is. At first, Christies' conversations with Poirot, Jane Marple, and the irksome Tommy and Tuppence, failed to provide significant insight into the woman or her writing.
However, this approach reveals itself as the story progresses and I found the books later scenes, which depict an elderly author struggling to do right by her characters, surprisingly touching. In its final pages, Agatha touches upon that precious bond between creator and creation (reminiscent of Paul Auster's transcendent Travels in the Scriptorium) that only we writers will ever understand. Turns out these guys knew what they were doing all along.
Given my initial apprehension towards its subject, I enjoyed Agatha: The Real Life of Agatha Christie immensely, and appreciated its merging of fictional interpretation with historical fact. A timeline and bibliography at the rear of the book shed further light on the mystery writer's accomplishments, with even a brief mention of her rather bizarre honour as the first English female surfer. No, really – she rode the waves on a board named Fred.