Following the release of 20th Century Fox's promising X-Men: First Class posters last week, Paramount and Marvel Studios have decided to take a less inspired approach to promoting that other impending Marvel movie, Kenneth Branagh's Thor (source: IGN).
Yup, they're bland, inappropriately Gothic, and unlikely to appeal to a) those clued into the Thor comics, b) moviegoers wanting a grand Summer blockbuster, or c) mythology academics. Admittedly, that third demographic were never going to be pleased.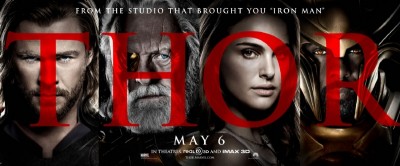 One interesting aspect of these images, however, and the existing trailers, is the emphasis on characters other than Chris Hemsworth's titular God of Thunder. Hemsworth is hardly a household name and the studio is clearly using the venerable Anthony Hopkins and bankable Natalie Portman (particularly following her Black Swan Oscar) to push the film to the mainstream. The Wire's Idris Elba is not without his followers, either, hence his inclusion on one poster.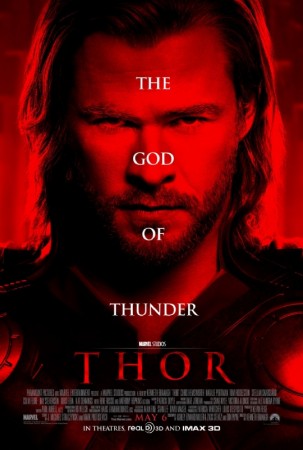 Thor will descend upon cinemas April 27 in the UK.