In an era that has seen many of the "big names" in comics either emigrate to more lucrative mediums or slowly lose their lustre, a new series from Y The Last Man writer Brian K. Vaughan is no small news. So it's something of a surprise when Vaughan's latest series, The Private Eye, has been released, DRM-free at the bargain price of… well, whatever you think it's worth.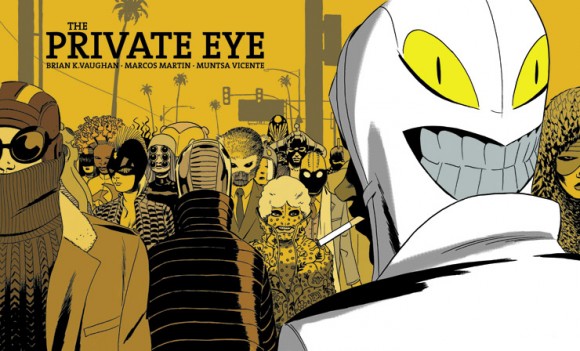 This isn't a new concept, by any means. Radiohead released their 2007 album In Rainbows through a similar business model, and numerous independent comic creators have resorted to giving their first issues away as an incentive to readers; some asking for a voluntary contribution if their audience deems said comic worthy of their pennies. But it's unusual to see a book from mainstream creative talent take this route, and important to remember that only an established creator such as Brian K. Vaughan has to the commercial clout to potentially give their work away.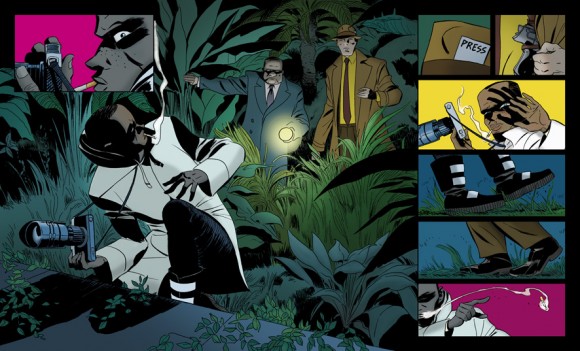 Set in a future where "privacy is considered a sacred right and everyone has a secret identity," the sci-fi detective series is illustrated by Marcos Martin (Daredevil, Amazing Spider-Man and previous Vaughan collaboration Doctor Strange: The Oath) with colours by Muntsa Vicente.
Head over to Panel Syndicate to grab for the first issue of The Private Eye for free… and then return there once you've read it to make a donation out of guilt.
The file is available in PDF, CBR or CBZ format, as well as three languages: English, Spanish & Catalan.