You know that our civilisation is in need of a major overhaul when audiences are up for seeing slick politicians and greedy bankers getting a bullet to the head with the same level of emotional detachment as they might read the colourful exploits of square-jawed heroes battling Doctor Doom and General Zod.
Written by Gur Benshemesh (Morgan St. Watch Co.) and illustrated by Ron Randall (Alien, Star Wars), Silence & Co. is an original 176-page, b/w graphic novel in which "a young hitman takes on the world's most powerful criminal bank".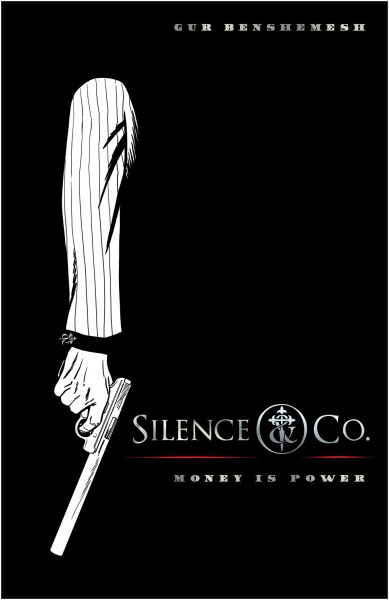 When disillusioned Hitman Alexander Maranzano is contacted by the shadowy Silence & co. to fulfill a contract, what starts out as just another job quickly turns into a deadly race for answers. From the dusty streets of Marrakesh to the lush jungles of Colombia, Alex's search for revenge and the truth behind Silence & Co. triggers a series of events that alter everything he has ever known. And change the nature of organized crime forever.
Silence & Co. will be soliciting through Diamond this March and available in comic shops this May,  RRP $9.99. Cover by Eisner winner Steve Lieber (Whiteout, Shooters).
View the trailer(the first of two) and the first 25 pages of the book below. More previews, artwork and information can be found over at the book's rather exquisite site,  www.silenceandco.com.