With Free Comic Book Day receiving endorsements from the likes of Thomas Jane and Hugh Jackman, it appears that we've reached a point when the funny books are no longer considered a bad influence on evil children (an overgeneralization, sure, but most of them are evil), but a learning and tool and source of unlimited inspiration. Why, I used to read comics every day and look how I turned out: an overweight, unemployable bum rife with personality disorders.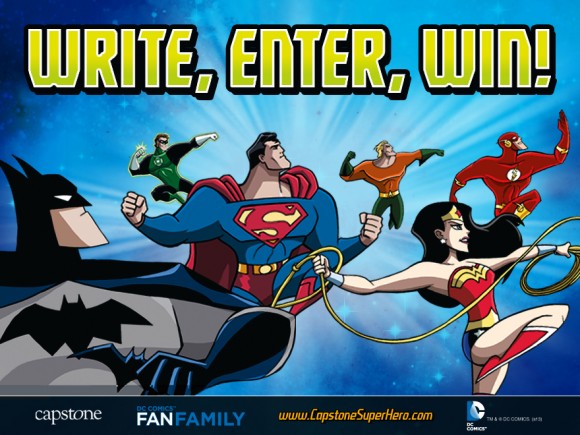 Anyway… DC Comic's "Be a Super Hero. Read!" is a drive to get comics aimed at younger readers into schools. Part of the initiative is a wonderful competition that's encouraging kids to write about the bona fide heroes in their lives. The top five entries will be posted online, where readers from around the US will vote for their favourite.
The top prize? A trip for four that includes, an exclusive tour of DC Entertainment Offices, a VIP tour of Warner Bros. Animation Studios (including travel, lodging and transportation), and a collection of DC Comics and Capstone merchandise. The real hero who inspired the winning entry will also receive $2,500.00 to donate to the charity of their choice.
DC/Capstone are accepting submissions from March 1 – April 15, and voting will begin May 15. Those interested should head over to www.CapstoneSuperHero.com now to apply.