Graphic novel publisher SelfMadeHero has been raising the bar on literary adaptations, and its latest offering is the difficult The Castle, Franz Kafka's existential novel on bureaucracy.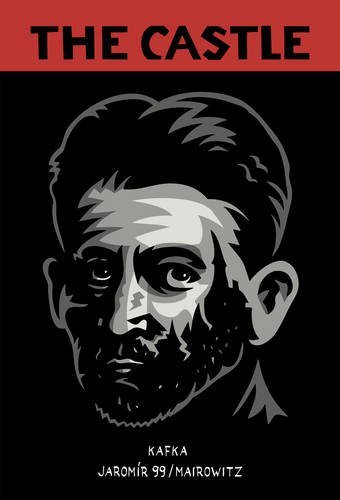 The Castle is adapted by writer/playwright David Zane Mairowitz, who
previously worked on adapting similarly grim classics Crime and Punishment and The Trial for SelfMadeHero, and is illustrated by singer/artist Jaromír 99.
For those not familiar with the premise of the novel:
The protagonist, K., arrives in a snowbound village which is overshadowed by a castle. That's where the bureaucrats live but K. finds getting access to them is an impossible battle of endless paperwork, rules and regulations that dictate daily life in the village. His efforts lead to misunderstandings and transgressions that bring him into increasing conflict with the authorities. The Castle is a surreal parable that explores Kafka's familiar themes of solitude, bureaucracy and alienation.
On a similar note, SelfMadeHero will be holding a panel panel discussion at this week's BD & Comics Passion event, held at the Institut Français, London. Mark Stafford (Victor Hugo's The Man Who Laughs), INJ Culbard (H.P Lovecraft's The Shadow Out of Time) and the aforementioned Mairowitz will discuss the difficulties involved in turning a classic novel into sequential art.
The BD & Comics Passion event runs from the 30th of May to the 2nd of June, with the panel in question taking place on the 2nd June.