The second issue of Tony Keaton's excellent series Wolves of Summer is out now. Actually, it came out on the 22nd of May, but I'm nothing if not tardy.
I absolutely loved the first issue (read the review here), which followed a group of boy soldiers fleeing from the ashes of Nazi Germany in the aftermath of World War II, and the sole survivor of their ordeal as he struggles with his miserable existence in 70's Chicago. It's a unique and pathos-laden read, and the series has the potential to be something great.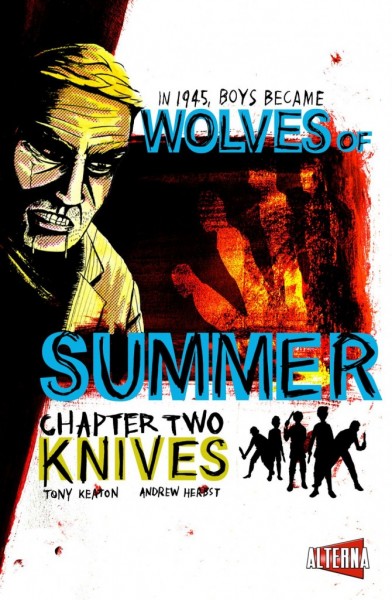 Wolves of Summer #2 (or, Chapter Two: Knives) is out on comiXology, Drive Thru Comics and www.mydigitalcomics.com.
Visit www.wolvesofsummer.com to find out more about the series.