Acclaimed Belgian graphic novel series Les Cités Obscures (The Obscure Cities) is returning to an English language audience this October.
Alaxis Press will be publishing Benoît Peeters and François Schuiten's The Leaning Girl, translated into English for the first time. Long time fan Stephen Smith has licensed the rights to the entire series from Casterman Editions (TinTin) and translated the volume himself.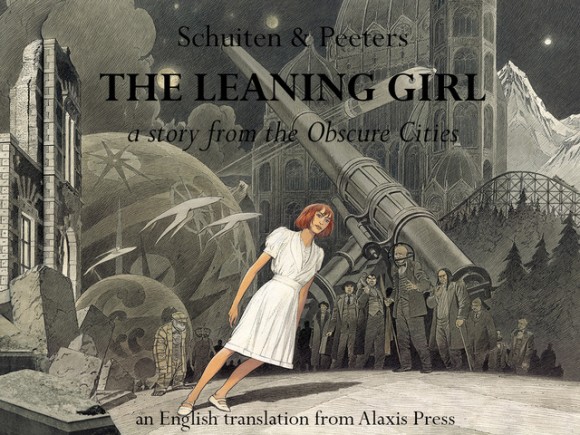 As is now standard, Smith has set up a Kickstarter appeal, which launched on Monday and is already nearly halfway towards its $30,000 goal with 40 days to go. For further information, visit www.theobscurecities.com and www.facebook.com/alaxispress.
"I have been surrounded by the very best in commercial and fine art throughout my career," Smith says of the project. "But after seeing the film Hugo, I realized it was important to bring the incredible European comic strip art form to the US and to the English-speaking public.
"This is my opportunity to share these great stories and beautiful art with the American market."
I've not heard of the series, but the art looks wonderful. Apparently, artist François Schuiten contributed to the visuals of such films as Taxandria and The Golden Compass.