Self Publisher! Magazine, the digital publication that showcases indie comic talent through strips, interviews and features, is calling on its readers to help fund physical copies via Kickstarter. Now on its 62nd issue, the magazine hopes to have physical copies to hand out to visitors at the SPACE show in Columbus, Ohio this April.
Just one of the many difficulties a digital publication has in raising reader awareness is promoting itself to besieged passers-by at conventions. While such events may seem ripe with key demographics, the promotional  flyers and pamphlets that sites and digital magazines often dispense tend to end up in the bin. Ad-financed physical copies would seem the obvious solution, but the recent death of such publications as the longstanding Wizard and fledgling Multiverse has been interpreted by many as the final nail in the coffin for comic-related publications.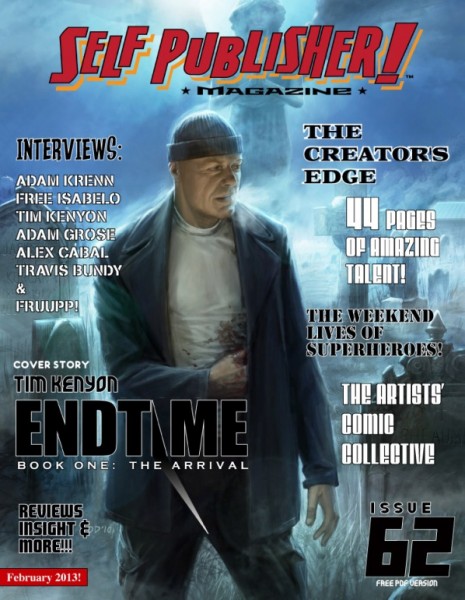 But for those naysayers, I suggest you download Issue 62 of Self Publisher! Magazine here for free [link removed]. Packed with interviews with independent creators, it's a great read for artists and collectors alike, from a feature on Tim Kenyon's promising Endtime to Douglas Owen's piece on the perils of modern self-publishing.
Check out the pledge from publisher Ian Shires below: