In a surprising turn of events, it would appear that the rumour mill has spun true: Mortal Kombat's undead ninja Scorpion will be joining the Injustice: Gods Among Us roster as the next DLC character.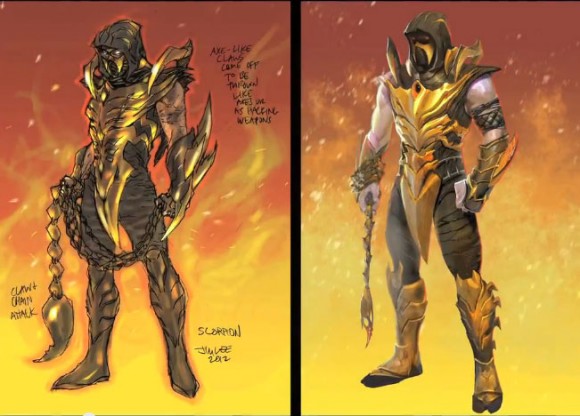 He's had a bit of a comic book makeover, courtesy of Jim Lee, but, as the gameplay video below suggests, hasn't changed much beyond the cosmetic. Scorpion's copy/paste job is likely to stir up a bit of outrage among those who invested in the Injustice season pass, and were likely hoping for more (non-Batman) DC characters, rather than the NeverRealm icon, who already took on Supes and Bats in Mortal Kombat vs. DC Universe.
On the plus side, however, is a brief tease of Martian Manhunter which, just possibly, hints at his inclusion as the fourth and final addition to the season pass – though Ed Boon has hinted at the possibility of a further run of DLC characters. J'onn J'onzz appears in the background of one of Injustice's stages, and the character model doesn't appeal to have changed much from that New 52-inspired costume.
The video also, features a Black Lantern Superman alternate costume, which will likely be free with the required update. Again, not an unwelcome addition, but a bit of waste considering that several of the lesser-known characters still only have a couple of alternate outfits.