Titan Books
Written by Danny Graydon
A few years ago, the elegant hardback art book was an honour bestowed to only the most high profile of licences. Today, anyone and everyone is getting the art book treatment, from unknown video games to movies which seem destined to flop. Case in point: Angry Birds: Hatching a Universe, a weighty coffee table volume which might be considered questionable marketing were the end product not one of the finest examples of its kind I've ever had the pleasure of "reading".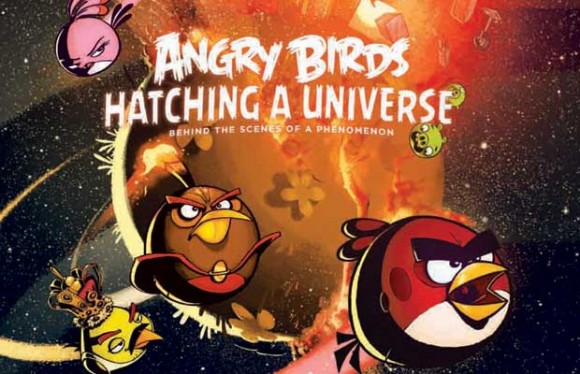 Yes, those spherical birds and their jaded porcine antagonists are the focus of a 164-page, £29.99 design bible, which takes us from the runaway hit's conception to the Bad Piggies sequel and Angry Birds: Star Wars spin-off.
The book's asking price might seem a little steep, especially considering that it's based on a mobile app which, despite having been downloaded over one billion times across various platforms, is considered the epitome of free-to-play casual gaming. But Hatching a Universe is so exquisitely packaged and crammed full of so many neat little touches – it's a treasure trove of concept art, illustrations, merchandise photos and removable miscellanea that will appeal to anyone with an interest in gaming or the design process.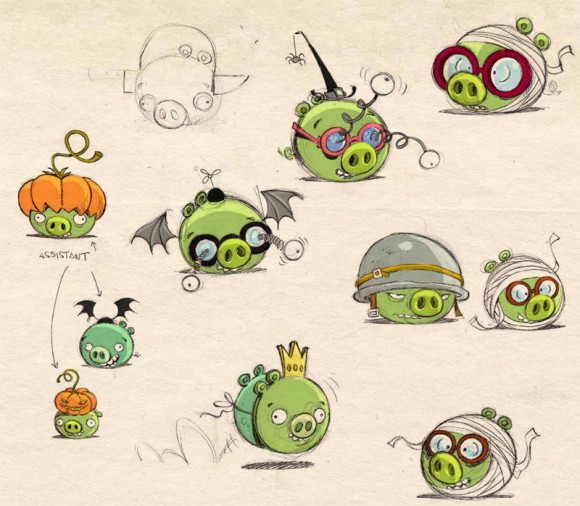 Some pages fold out, others include stickers, cards, a bookmark… my personal favourites were Ron Randall's superhero take on the birds and Sam Spratt's realistic renditions; the latter included on a set of postcards. What's that you say? More books should come with papercraft models of their entire cast? Hatching a Universe even has those. I've seen similar Star Wars volumes that have been much, much more expensive and offered far less.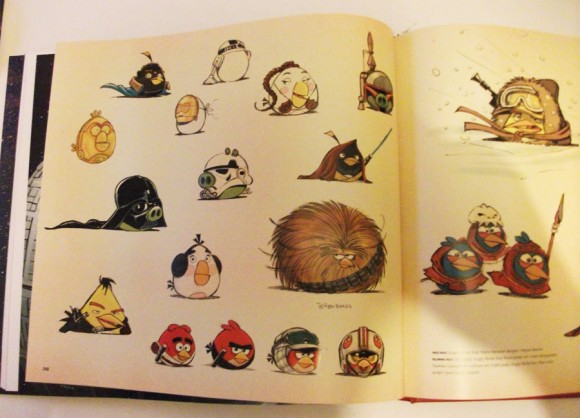 Angry Birds: Hatching a Universe is a fun yet surprisingly substantial examination of an unexpected gaming sensation that isn't known for its innovation (Bad Piggies excluded, perhaps), but made its name through appealing characters and a horribly infectious theme. This book is equally likable, and while it may not appear to be an essential purchase, those with a passion for lavish art books will certainly want to add this to their collection.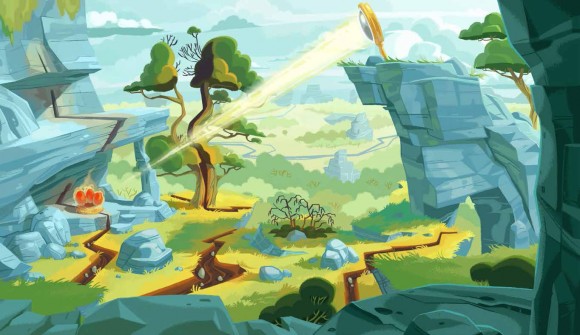 Angry Birds: Hatching a Universe, is released 24th May 2013, £29.99, from Titan Books.
© 2009-2013 Rovio Entertainment Ltd. Rovio, Angry Birds, Bad Piggies, Mighty Eagle and all related titles, logos and characters are trademarks of Rovio Entertainment Ltd. All rights reserved.