2014, Titan Books
Written by Christie Golden
Additional illustrations by Andy Belanger, Karl Kerschl
I've always adored encyclopaedias of fictional worlds, and the absurdity of wanting to compile all of a work of fantasy fiction's details and background flourishes into a metafictional bible.
For those only vaguely familiar with the Assassin's Creed series, Abstergo are the sinister corporate front for the series' chief antagonists, the Templars, who, we discovered in Assassin's Creed IV: Black Flag, had hidden behind the rather ingenious facade of a video game developer. Given Ubisoft's penchant for bleeding gamers dry with DLC, it's not an entirely preposterous concept.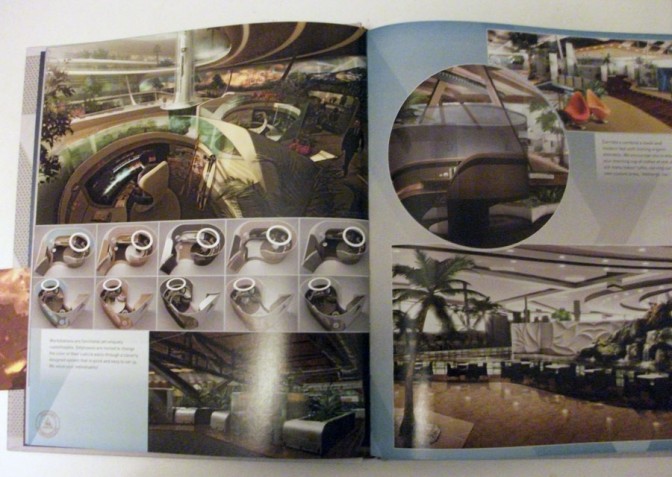 Much like last year's Blackbeard: The Captain's Log, the Abstergo Handbook's layout reassembles a set of case files, not only containing details on Unity's scenarios and characters, but providing an overview of the series and its ancestral avatars. Given the Templar perspective offered in this year's last-gen release, Rogue, it's rather fitting that the handbook gives us further insight into the monastic military order that recent instalments in the series have worked to convince us weren't actually so evil.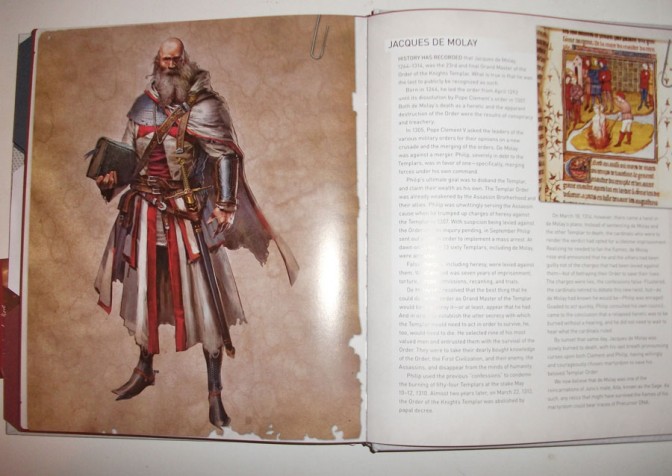 Like several other recent Titan art books, particularly the lavish Angry Birds: Hatching a Universe, the handbook is also crammed with miscellaneous loose material such as letters, post-its and historical texts. Genre veteran Christie Golden throws equal measures of insight, humour (including fun pitches for future Abstergo games) and background narrative into the pot, but this is a book you'll want to leave on your coffee table and enjoy at random rather than read from front-to-back.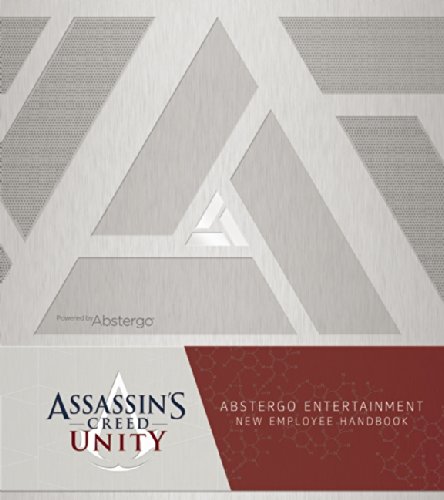 Overall, the Abstergo Entertainment Employee Handbook is an odd thing. Much of the Unity concept art included here is featured in The Art of Assassin's Creed Unity, which is probably the easier book to recommend. However, those wanting to delve even deeper still into Ubisoft's rich world won't be disappointed with this unique book.