2015, Titan Books
Written by Jody Revenson
It occurred to me when I agreed to review The Character Vault that I have no idea who the market for a series of deluxe Harry Potter art books is. For all their box office success and pop culture influence, the films have always, from my limited viewpoint, appealed to a predominantly mainstream audience and not the sort of diehard fans who'll buy hardback tomes of design work and illustrations (unlike, say, the fans of Star Wars and Lord of the Rings).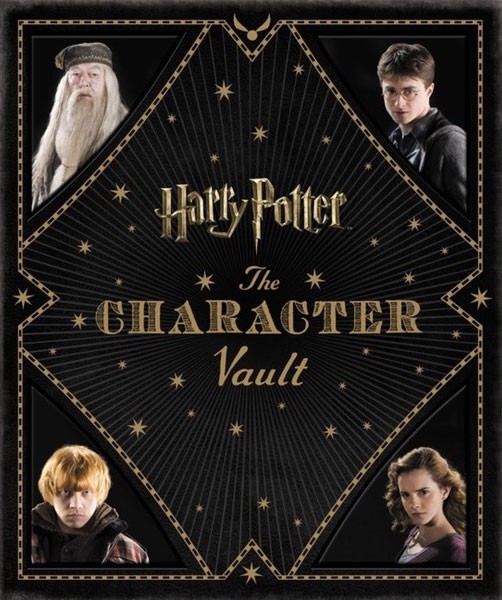 Nevertheless, this is the third volume in Titan Books' Harry Potter art book series, following on from and The Creature Vault and Magical Places from the Films. So I'm clearly an ignorant fool, and for once gladly so, as this is a wonderful addition that will delight J.K. Rowling devotees, cinephiles and character/costume designers in equal measure.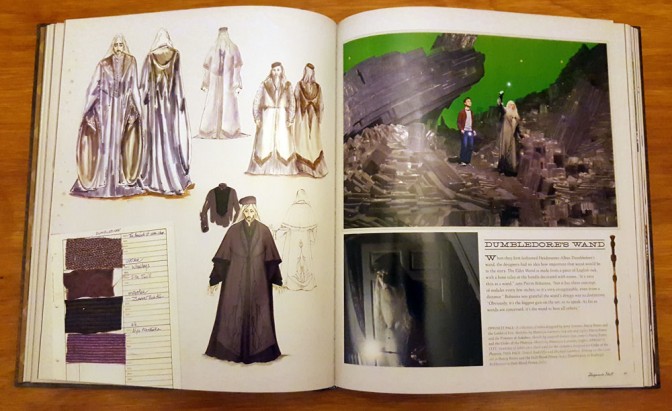 Jody Revenson has already written eight other Harry Potter books, including the first two in this series, and is expectedly comprehensive in her knowledge of the series. The Character Vault largely focuses on costume designs, with Revenson's asides on major characters detailing such specifics as the relevance of insignias and the type of wood used for each wizard's wand.
As for the imagery within this coffee table wonder, it's split fairly evenly into four parts: promotional stills of the characters, behind-the-scenes photos, close-ups of their costumes and accessories, and concept sketches. Personally, I'd have preferred to see more of the sketches, but there's more than enough crammed into the Vault's 200-plus pages to satisfy all parties.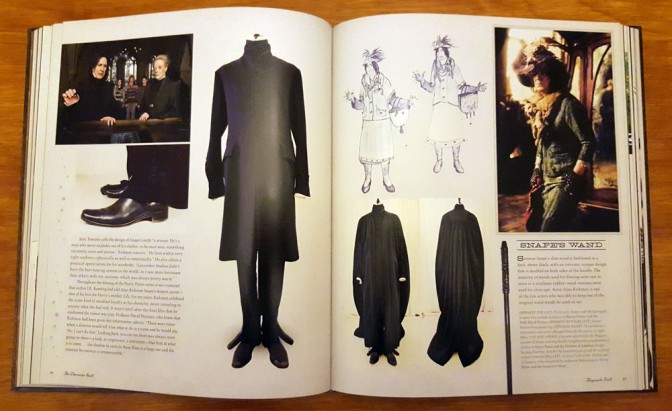 The Character Vault's strength is in its narrow focus, and you'll find pretty much every player accounted for, from Harry Potter, Hermione Granger and Ron Weasley to the Hogwarts staff and the villainous Death Eaters (whose extraordinary mask designs are highlighted in an attached booklet).
I'm not the biggest fan of the franchise, which is to say that I enjoyed the movies but grew weary of their hype, yet I appreciated this book far more than I'd anticipated. Harry Potter: The Character Vault is another lavish release from Titan Books that reveals just how effective and attentive the movies were in their rendering of Rowling's fantastical world.