Titan Books
Written by Daniel Wallace
A follow-up of sorts to the Path of the Jedi, this metafictional journal offers us a glimpse into the philosophy and rituals of Star Wars' misrepresented pariahs. Originally packaged as part of a Vault Edition, which took the form of an exquisite holocron pyramid box filled with all manner of beautiful shiny tat, Titan Books are reprinting the book on its own.
The book itself is a wonderfully tactile affair, with an embossed cover and containing six different texts, each distinctive in its presentation and paper dimensions. It's a treat for those who know their Chewbacca from their Lowbacca, detailing everything from history and weaponry to the Sith's 'Rule of Two' philosophy. Scattered across these "journals" are notes from none other than Luke Skywalker (and occasionally Yoda and Quinlan Vos), providing an ongoing commentary that often conflicts with the harsh Sith ceremonies detailed within.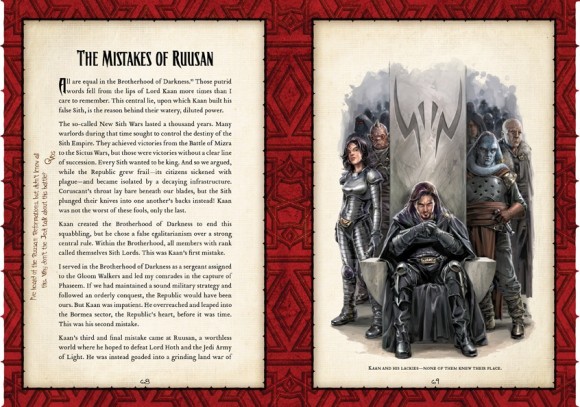 While the book itself is novel in its presentation, some much-needed narrative is provided by the sixth text: Darth Sidious's own notes and manifesto. This extract adds some much needed movie context, as Sidious/Palpatine details his strategy to hide in plain sight, and plans for the few Jedi who were not killed during the Clone Wars. Unsurprisingly, the Skywalker notes are at their most entertaining in this portion, and the result is an engaging and chilling read.
The Book of Sith is a wonderfully designed product, but whether it will only delight anyone beyond the most compulsive Star Wars aficionado, I'm not sure. I'm the level of fan who can name every alien in the Mos Eisley Cantina and has played most major video game tie-ins, yet I often struggled with the depth that this book goes into. Which is by no means a criticism, but Sith's content is for the more hardcore Star Wars fan… or perhaps the more casual follower who wants a superb coffee table ornamentation that is beautifully designed and put together with an admirable attention to detail.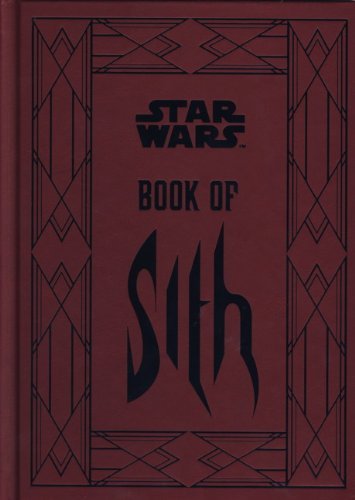 Book of Sith: Secrets From the Dark Side will be published in the UK by Titan Books. Released 17th April, £12.99.