2015, Titan Books
As film critic Mark Kermode recently said of Hotel Transylvania 2, the only decent Adam Sandler movies (outside of Punch Drunk Love, naturally) are the ones in which you don't see him. I'm going one step further in distancing myself from the abominable Wedding Singer and Happy Gilmore star by reviewing The Art of Hotel Transylvania 2, a book encompassing everything that's great about such Hollywood animated features, minus the potential irritancy of its star.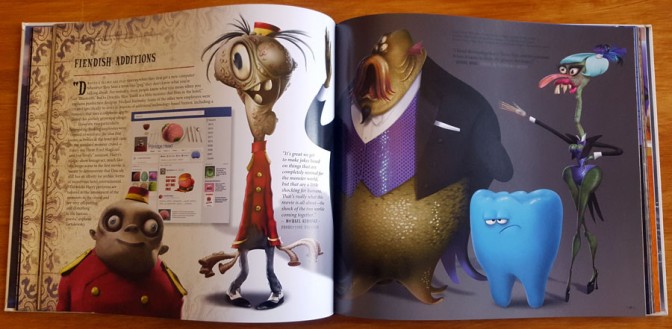 From the textured and embossed cover to the extensive storyboards and vibrant backdrops, The Art of Hotel Transylvania 2 is another class act from Titan Books. The central characters, a bunch of horror misfits based on the classic Universal monsters, and locations are every bit as distinct and angular as you'd expect from a project overseen by director Genndy Tartakovsky (Samurai Jack, Star Wars: Clone Wars). The highlights for me were the images of the background personalities such as Bluetooth (literally a blue tooth), Dennis's wrestler action figure and the zombie party clown.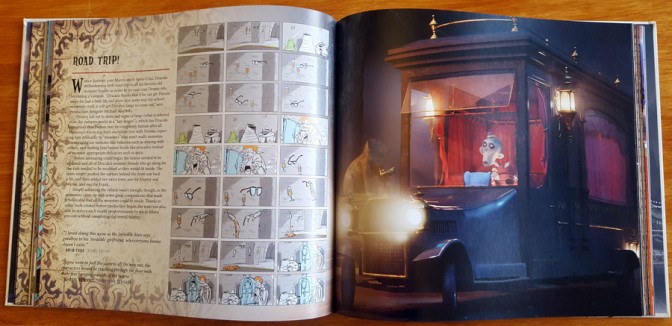 Alongside the art, Brett Rector shares behind the-scenes tales that will be a treat to fans of these art books. We're told of the difficulty in rendering Dennis's curly red locks (warning: if you're averse to spoilers, don't buy the book before seeing the film), and the sequel's transformation of the titular hotel into a more hospitable locale following the events of the first film. In the book's foreword, Tartakovsky describes working with comedy legend Mel Brooks (Dracula's impudent father, Vlad).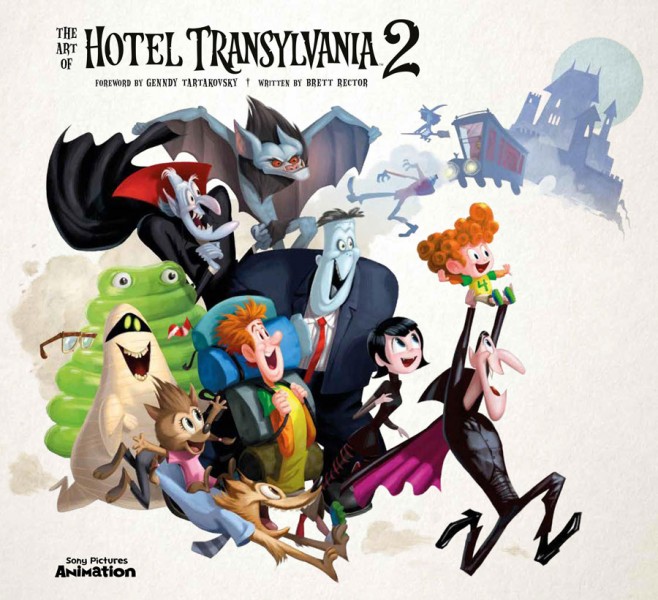 All in all, it's another fine addiction to your concept art collection, and while Sony Pictures Animation has yet to earn the reverence automatically bestowed to Pixar's annual output, the team of talented artists behind Hotel Transylvania 2 demonstrate just how small a part of these animated features is down to celebrity voiceovers.