On the Shelf is a short and sweet weekly column in which I discuss whatever I've been doing, creating, reading and watching. You know, the sort of thing most normal blogs have.
Next week will finally see me return to publishing indie comic reviews, and I'm really enjoying getting comfy under the ol' critiquing cap again. For the rest of the year I'll be slowly but steadily working my way through the enormous submission backlog that's amounted during my hiatus. Due to a horrid reading session yesterday, in which I endured several self-published books which depicted violence towards women that was arguably pornographic, I've been thinking about trying to review more stuff that I'd personally choose to read. I love discovering talented new creators through Shelf Abuse, but there needs to be a balance.
Below are just a few such graphic novels I've purchased over the past few weeks but have yet to read. Yup, good times ahead.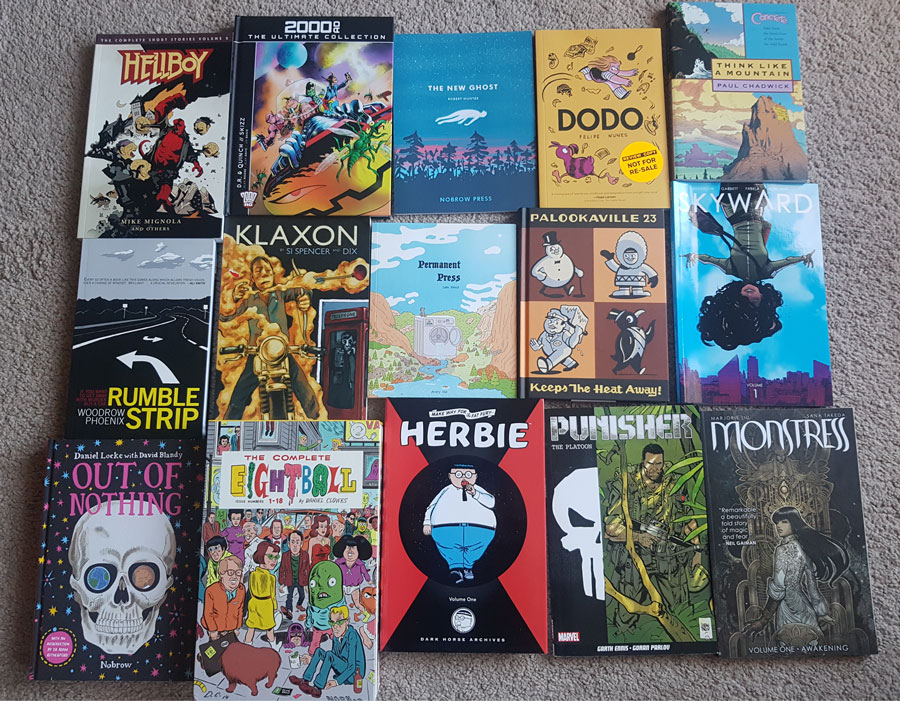 Comics saw major media attention this week with the passing of Stan Lee. It was hardly unexpected, but nevertheless came as a shock. We all just naturally assumed that Lee would be attending conventions and making movie cameos into his hundreds and beyond.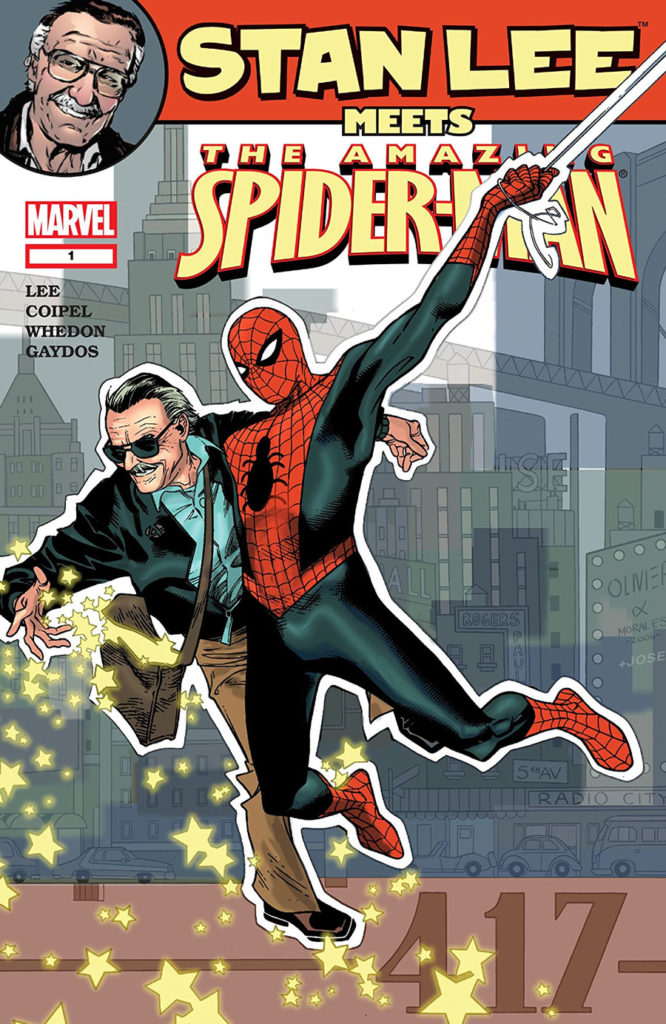 I've always had conflicted opinions in regards to Lee and his role in comics history, but there's no denying the influence the Man had on comics, superhero fiction and pop culture. This week has been one of mourning and celebrating his work, but I expect to see every newspaper on the planet tackle the cynical reality behind his legacy within a week or two. That reminds me, I need to read Daniel Clowes' Pussey again.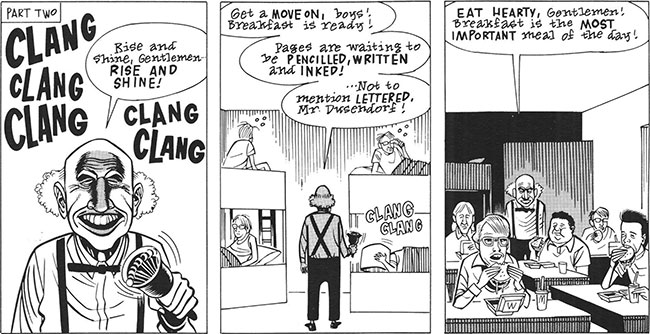 The older I get, the more difficulty I have switching off and enjoying something mindless. Case in point this week was Mandy, Panos Cosmatos' psychedelic revenge horror that seems to have been consciously grafted together from 80s rock album covers and pages ripped from Heavy Metal. There was a fair bit to enjoy, particularly in the film's second half (Cosmatos' implausible visuals, a burly Nic Cage in his pants freaking out, demonic bikers, the chainsaw fight) but overall the film left me feeling upsettingly empty. I'd be willing to conclude that I'm just old and tired, but I watched Harold and Maude the previous night and, despite having seen it numerous times, was left in tears. So no, it's definitely the entire movie industry and its inability to create empathetic stories that is to blame. That's that.