Yay, I'm finally back to full health and resuming my webcomic project, Tomorrow Will Be Worse, which will hopefully now go live early December. I say this with the certainty that fate has it in for me, and will do anything to prevent me from getting shit done.
Inspired by the model behind Daniel Clowes' Eightball, if not so much its content, TWBW is my attempt at a webcomics anthology with ongoing sustainability. Interlinked short stories, published at the rate of a page a week/fortnight, which will then be published as both an annual 2000AD-style comic anthology of 3-4 stories and, eventually, longer graphic novels.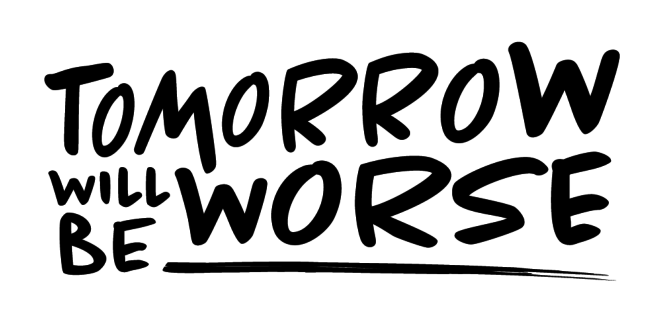 First up will be 'Embrace It', an 8-page Lynchian psychological horror story set along the shores of my hometown of Southend-on-Sea. I developed it during the Inkhead workshop last month, though 3 weeks of flu killed its momentum somewhat. As did the decision to create my own font using Font Forge, as demonstrated below (neither art nor type is finished).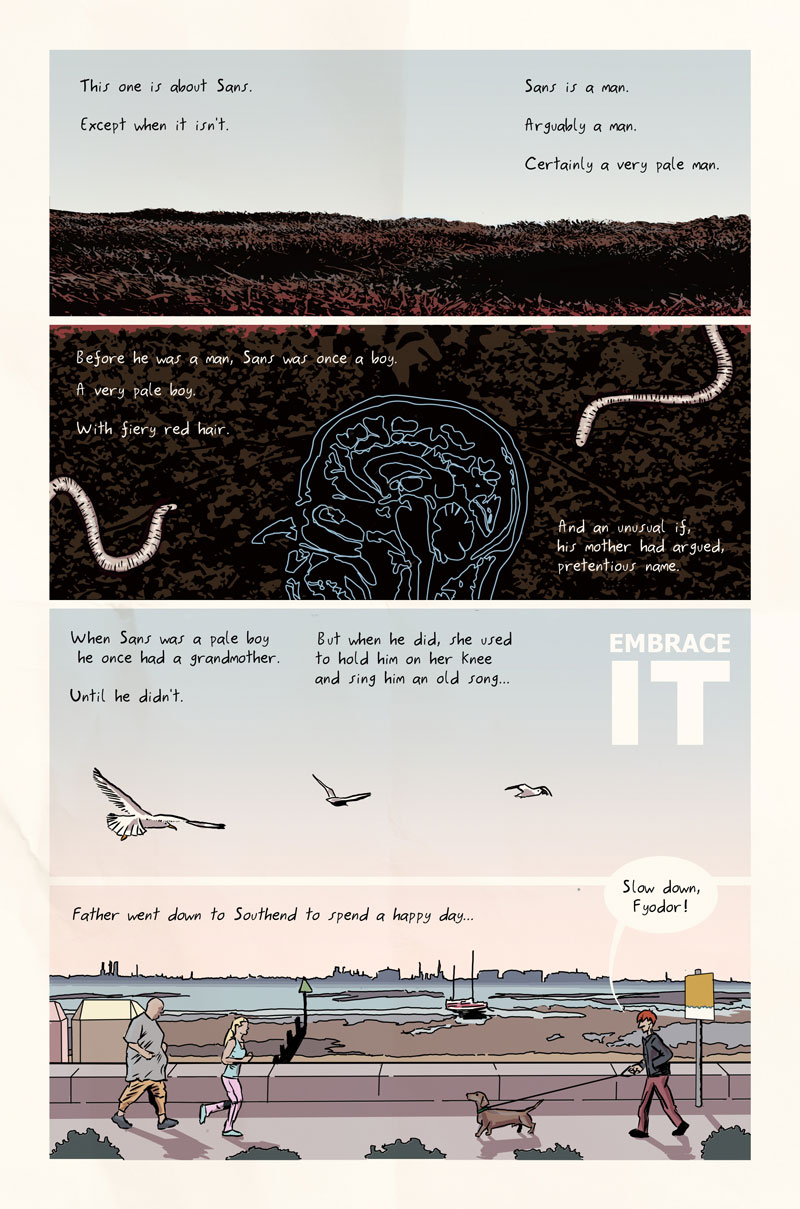 Font Carlos still needs a lot of work, and if I'd any idea just what a time sink it'd prove I'd have stuck with my initial Blambot font. But if there's anything I've learned over the last few months it's that comic creators are suckers for punishment. And I think it suits my scruffy, inaccurate lines rather well. I'd rather be distinct than good, which I guess is quite fortunate.
# # #
Inbetween numerous other projects, I've also been developing a science fiction comic series called Always Forward. Set in a future where corrupt medical nanobots have reduced humans and all other large animals to goo, it's a sort of wildlife documentary, with the baffling activities of evolving, self-replicating machinery witnessed from the eyes of rodents, small mammals and birds. I've been struggling with the tone, so cooked up this piece of concept art. It's amazing how much an image can add to an idea, and it's given me many more ideas as to where I want to take the series.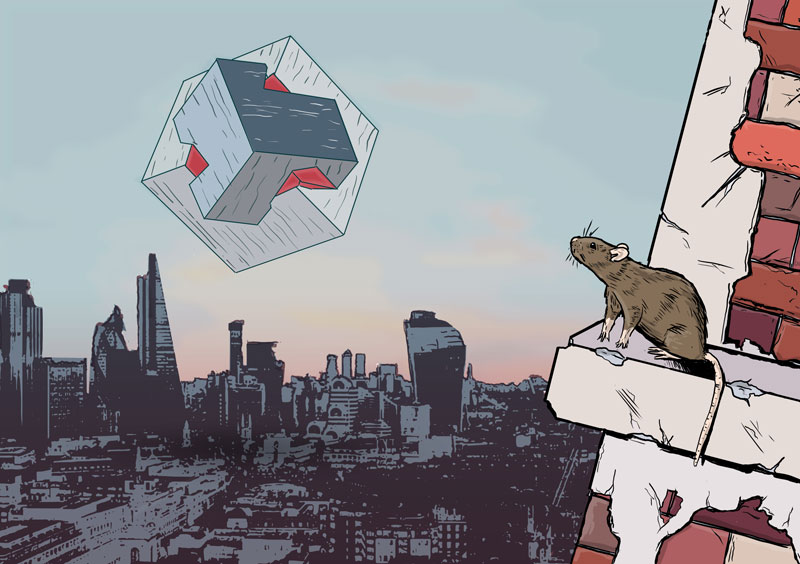 Always forward will debut in TWBW next year, in the form of a 9-page short, but the plan is to expand that into an ongoing series.