DC
Writer: Chris Yost
Art: Pablo Raimondi
Colours: Brian Reber
The Battle for the Cowl one shots have been a mixed bag, with only the excellent Arkham Asylum adding anything significant to Gotham City and its demented denizens. The Underground is equally interesting, if a little unfocussed.
With the revived Black Mask now calling the shots in Gotham, the Penguin has "hired" reformed sleuth the Riddler to find him. Chris Yost adopts a Philip Marlow voiceover-driven narrative, demonstrating just how well the Riddler works as a crimefighter; even if he is rarely motivated beyond a need to satisfy his ego. Yost isn't really given enough space to even attempt to resolve his plot, and Underground ultimately reads more like a catalogue of Batman's most recognisable offenders than an essential addition to the Battle for the Cowl event.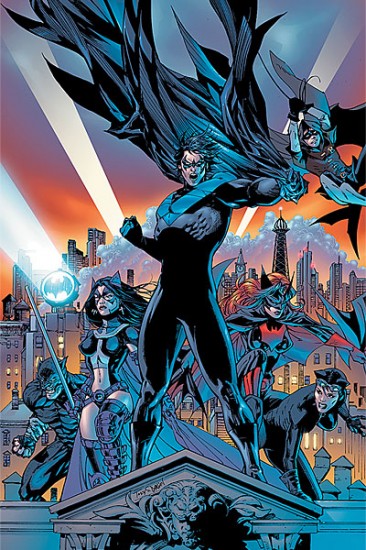 Pablo Raimondi's art is great, but I had a problem with his depiction of the Penguin, which was more than a little reminiscent of Danny Devito's rendition in Batman Returns. Though part of the beauty of the comic medium is how each individual artist can reinterpret and established character in their own unique way, it felt like an unnecessary throwback.
This one shot's primary purpose is to lead directly into Paul Dini's new series Gotham City Sirens, starring Catwoman, Harley Quinn and Poison Ivy, essentially a villain-orientated reflection of the recently cancelled Birds of Prey. Whether I'll be reading it depends entirely on how well Battle for the Cowl is wrapped up in the forthcoming months.
6/10