This is Indie Penance, my regular look at the finest, funniest and/or craziest indie projects and creator-owned comics to have come my way.
Wow, three incredibly busy months have passed since I last posted a new Indie Penance, though there's nevertheless been a steady torrent of comic submissions sent my way. It's as if the world doesn't know when I'm overworked and too stressed to respond!
I now probably receive around 5 to 10 review requests per day. A reassuring sign when you think just how many indie creators and small press publishers are rising to slowly diminish the Big Two's slice of the pie, but also depressing when I have no choice but to overlook most of the emails I receive in order to do creative things that actually put food on the table.
Oh well, whine mode deactivated. Here's another selection of the best indie comics I've sampled over the last few weeks: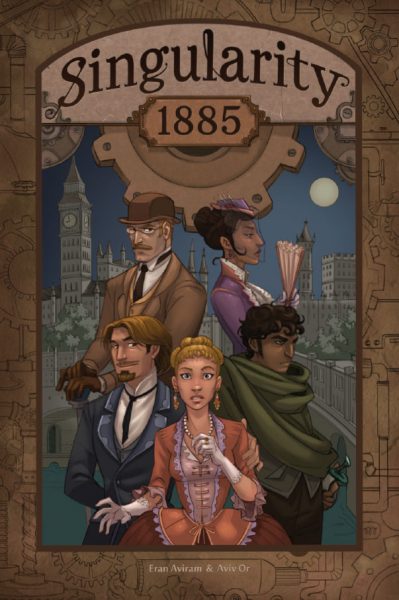 Singularity 1885
Aviv Or and Eran Aviram, the talents behind tabletop gaming webcomic Up to Four Players, have teamed up once more for an altogether different project. Singularity 1885 is a difficult comic to summarise, in that it's arguably steampunk yet thankfully eschews the usual clichés associated with that subgenre in favour of an authentic science fiction premise.
Set in an alternate Victorian England, the series' events surround a clockwork analytical engine, one so advanced that it's upgraded itself again and again, becoming powerful enough to perform calculations so complex that it can essentially predict the future. The super-intelligent machine has enlisted a diverse team of prodigies and revolutionaries to act on its behalf and help shape the world to its visions, though I suspect that it's true motives aren't purely benevolent.
The first part of Singularity 1885 is available on a "pay what you want" basis on DriveThruComics. This exposition-heavy first instalment acts as a pilot for potentially great things to come more than it offers anything substantial, but Aviv Or's art is confident, the concept is brilliant, the story well told and the characters all interesting. More, please.
Visit uptofourplayers.com/singularity-1885/ for more on the project.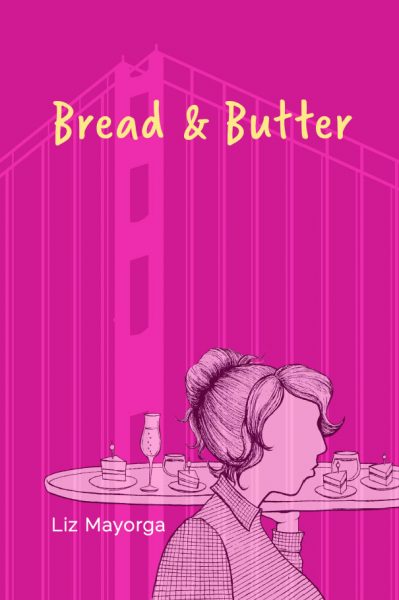 Bread & Butter
Liz Mayorga's presumably semi-autobiographical Bread & Butter is an empathetic and sweet portrait of the minimum wage creative factotum.
Liana Caudillo is a young aspiring artist whose dreams of joining San Francisco's art scene have stalled. Through her days spent working at the de Young Museum Cafe, Liana is granted valuable insight into the city's class divide and the reality of the bohemian lifestyle that has lured many a suffering artist. What ensues is a bittersweet commentary on the nature of class, urban culture and service work that will resonate with anyone who has found their artist ambitions misplaced by menial work. Pretty much any artist that ever lived, then.
Mayorga's depiction of San Francisco is a joy, and as someone who endured all manner of customer abuse in his twenties, I particularly loved Liana's slow realisation that the art scene she once dreamed of thriving in is perhaps a thing of the past.
Bread & Butter is published by Rosarium Publishing and available via ComiXology.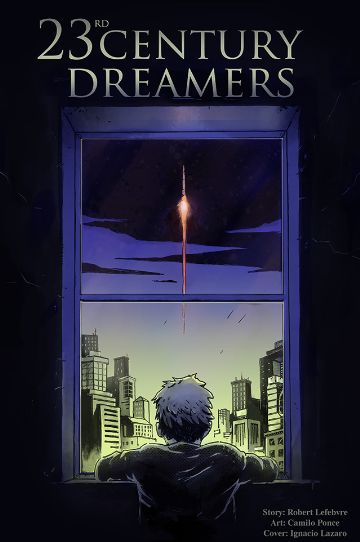 23rd Century Dreamers
This 215 Ink one-off from Robert LeFebvre and Camilo Ponce is a beautifully bleak science fiction tale. Don is an idealist who dreams of escaping the domed city that houses mankind's remnants and make for the stars, but his ambitions for space flight are sidetracked by work, marriage and an impending child. When news that Project Eden has been a success and is awaiting volunteers to colonize pastures new, he is forced to reevaluate his priorities and make a choice that will change his life forever.
23rd Century Dreamers' fuzzy art and dreamlike narrative disguise a rather nasty little dystopian tale, one which hits hard and took this reader by surprise. To say more of the plot would surely spoil it, but this one-off is definitely recommended to fans of retro science fiction short stories and Outer Limits-inflected "what if?" parables.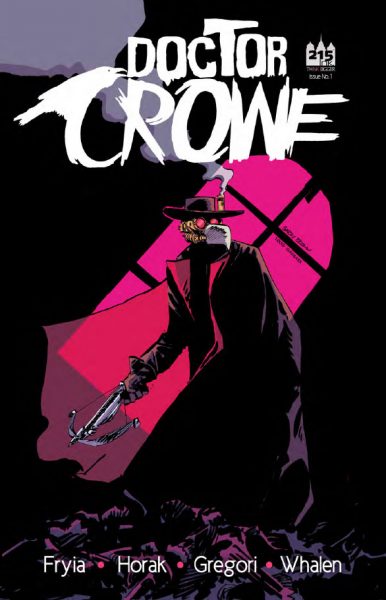 Doctor Crowe #1
I feature a lot of stuff on here that's indie because it's of a personal nature or appeals to a niche audience, but that isn't the case with Doctor Crowe. Slick, highly polished and hugely entertaining, it could well be 215 Ink's biggest success yet. This fantasy series from Corey Fryia and Matt Horak wears it's Hellboy influence on its sleeve, but within the four short tales that comprise this first issue, Fryia manages to assert Crowe as a property set for big things.
Dr. Victor Crowe is a monster hunter, a gadget-dispersing scientist and an occult aficionado all rolled into one. And a doctor, presumably. Dressed in a modified plague doctor mask and riding a mechanical horse he also looks bloody cool. The art, from the likes of Tony Gregori, Matt Horak and Karim Whalen is excellent throughout, with Corey Fryia's four stories each providing a different perspective on his mysterious hero.
A class act, and I hope the talents involved get a chance to develop the titular character and his world.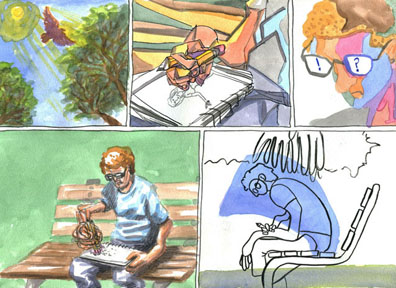 UNtitled
And now for something completely different. Claudio Ghirardo's UNtitled is an intimate and experimental webcomic that isn't afraid to push the boundaries of the medium in its depiction of the inner workings of the artist.
Behind Ghirardo's eclectic thoughts and varied illustrative styles, there's a real sense of intimacy to his work, and with it the cruel concoction of misery, hope and confusion that come from being an artist.
Check out the bleak and candid 'Being Different', or the brilliant 'Future in Art', in which the eavesdropping of two girls discussing art as a career provokes Ghirardo to ponder the nature of art as an unpredictable, indefinable experience rather than something tangible and reliable. He also did this fine David Bowie tribute. UNtitled is a gem, and the comics medium would be something lesser without it.
Other Stuff Wot I Enjoyed
Make Mine Indie #2. This second issue of Alterna Comics' cram-packed brochure of indie comics, articles and pitch packets is free to read on numerous outlets, including ComiXology. (see Indie Penance #11 for review)
Native Lands #3. The third issue in James Cavanagh and Cecilia Latella's sci-fi saga continues to deliver on its promising set-up. This tale of superhumans removed from Earth as part of a colonisation project is taking its characters in some interesting directions, with Issue 3 the penultimate instalment in what will form Volume 1: The Gifted Ones. Native Lands is available for a mere dollar per issue from ComiXology. (see Indie Penance #8 for review)