This is Indie Penance, my regular look at the finest, funniest and/or craziest indie projects and creator-owned comics to have come my way.
… only it hasn't been particularly regular of late. What can I say, 2016 sucked for a plethora of reasons both political and personal. Apologies to all the artists and writers who submitted their books to no reply. I'm going to be doing one of these features every week for the foreseeable future, in the hope that I can somehow work through my ever-expanding backlog.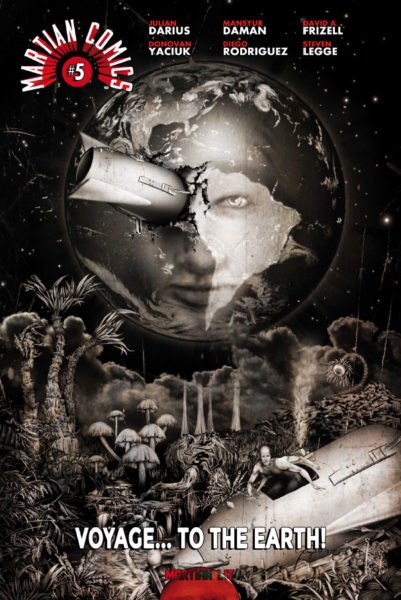 Martian Comics #5-6 / Kimot Ren #1
This ambitious project from Sequart founder Julian Darius continues to weave its elaborate alternative history, in which 60s-styled citizens of the red planet have coexisted with Earth and influenced our history and society. Issue #5's 'The Canals of Earth' is perhaps the anthology-of-sort's finest story yet, an inventive look at how the multicoloured Martians' view of human culture paralleled 20th Century Earth's perspective on extraterrestrials, complete with an inverted take on Georges Méliès' 1902 silent film A Trip to The Moon.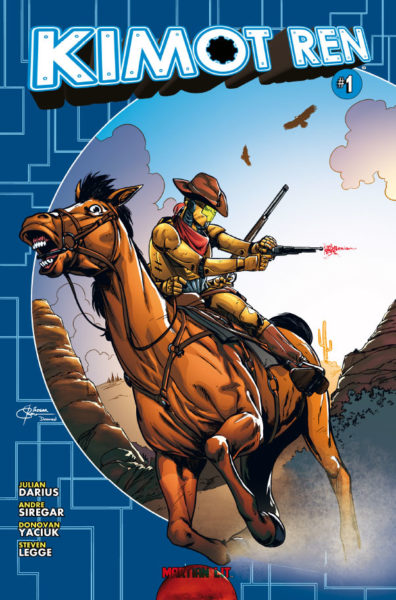 Kimot Ren #1 is a more conventional tale of a Martian android stuck in the Wild West, but Andre Siregar's art is good and Darius's writing is as solid as ever – his world offers no shortage of storytelling potential.
It's taken me so long to write this piece that Martian Comics is now on issue #7 (of an 8-part series) and available digitally via comiXology.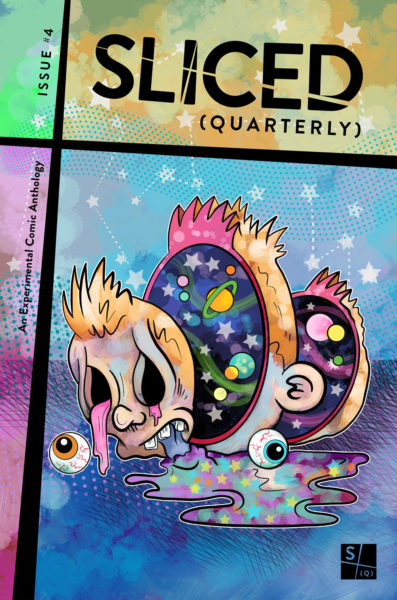 Sliced Quarterly #4
At least one in three review submissions I receive claim to be for experimental works, albeit usually in the sense that its creators consider their comic to be the first to feature zombies, vampires and intergalactic bounty hunters on the same page. Experimental is a subjective term, then, but none could contest such claims when they're made by Sliced Quarterly, a neat anthology series from editor Ken Reynolds that focuses on grounded "slice of life" comic vignettes told through unconventional approaches to the form.
Or, as Reynolds puts it, a "spotlight on the narrative potential of comics. How the story is told is as important as what it's about."
The narrative of Charles Ripley's 'Cliffs of Dover', for example, is presented through annotations on unfinished comic pages, one whose pretentious writer's behaviour forced its artist to quit and take the artwork with them. Tara Lucy's 'Self Checked Out' captures the internal struggle that consumes anyone unlucky enough to encounter a self-service checkout, while Kathryn Briggs '08226' is a heartfelt remembrance scrawled across several maps.
Granted, some of the efforts aren't for everyone, but there's a real sense of playful creativity on display here, one that isn't limited by aspirations for approval or mainstream success as is so much comics work.
The first four issues of Sliced Quarterly can be downloaded from slicedquarterly.co.uk for free. I jumped on board this series a bit late, and was saddened to discover that it recently missed its target on a kickstarter appeal for a trade paperback collection of those issues. I really hope that doesn't deter Reynolds and company from continuing what is a unique and admirable concept.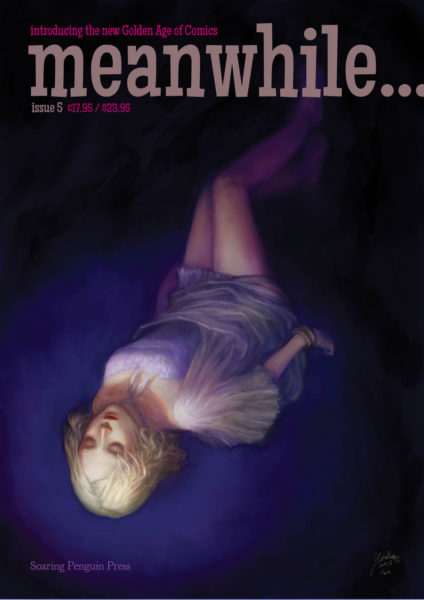 Meanwhile… #5
Soaring Penguin's wonderful indie anthology returns, following a bit of an unexpected hiatus. Meanwhile… #5 will be in stores from February 2017, in a smaller and thicker format (96 pages, increased from 52). It'll also see a considerable increase in price (£17.95 or $23.95 per issue), but if you subscribe using the Soaring Penguin website you can get each issue for almost half that.
The anthology's key selling point has always been that it provides an outlet for Gary Spencer Millidge to conclude his criminally neglected Strangehaven, but Meanwhile… features plenty more that's worth your time. David Hine and Mark Stafford's The Bad, Bad Place is equal parts gruesome and funny, and I love the single-page and one-off comics featured in each issue. Issue 5 includes never-before-seen shortlisted entries from the Observer/Cape/Comica Graphic Short Story Competition 2014, and Sarah Gordon's grim Victorian parable 'Queen Rat' is so damn good that it's worth the cover price alone.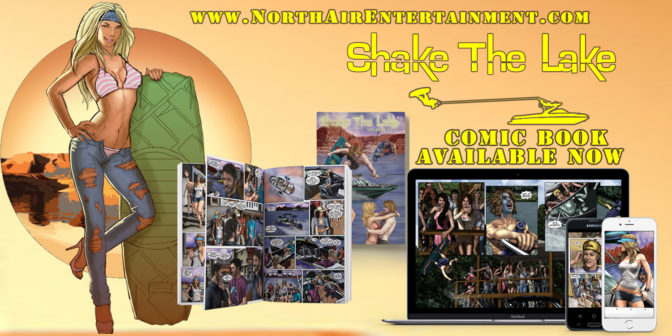 Shake the Lake
And now for something completely different. Much like the aforementioned Martian Comics, Zach Block's Shake the Lake provided me a look at an entirely alien culture. In this case, it's Arizonian wakeboarders, hoping to defy adulthood by planning a pro wakeboarding festival against the protests of elitist town locals.
Shake the Lake is billed as a call-back to 80s fratboys comedies – the blurb even mentions "hardnosed park rangers" – but behind the laddish tomfoolery there's a sense of melancholy in the unemployed Callun's every attempt to defy adulthood. Much like Steve Altes' Geeks & Greeks, it's a heartfelt and semi-autobiographical portrait of a time and place that'll appeal most to readers who recognise something of themselves in the 4-part series' petulant cast, given considerable substance by illustrators Andrea Lopez Mata and Diego Lopez Mata.
Volume 1 is available on Amazon and comiXology, and you can find out more at www.shakethelakecomic.com.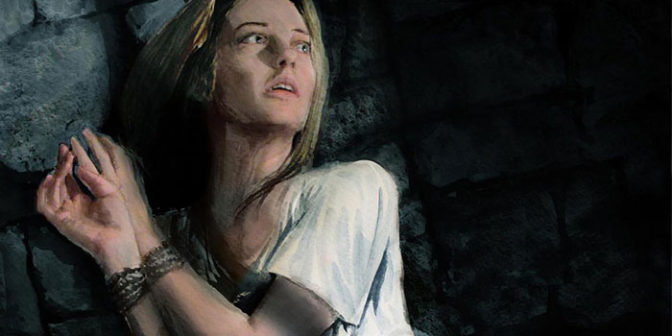 The Shadow of the Cross: Imprisonment
The Shadow of the Cross: Imprisonment is artist Dmitry Yakhovsky's debut as full-on creator, a medieval tale of religious zealotry that's steeped in gothic atmosphere.
Yakhovsky's 13th Century France is brought to life through beautiful yet bleak watercolour landscapes, with realistic looking characters that lend his world a sense of weight and plausibility. As the first volume of a trilogy, however, its 34 pages are somewhat light on plot, and I get the feeling that this series can't be judged until it's published in its entirety.
The Shadow of the Cross is published by MadeGlobal Publishing and available from Amazon. You can also check out Yakhovsky's art here, which includes some sweet Assassin's Creed paintings.