This is Indie Penance, my regular(ish) look at the finest and/or most unique indie projects and creator-owned comics to have come my way.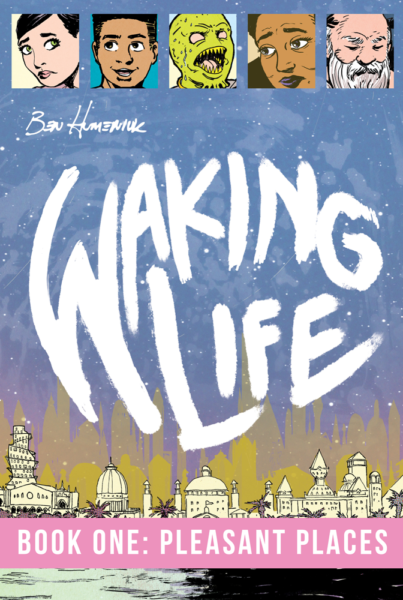 Waking Life
Inspired by Winsor McCay's Little Nemo in Slumberland, Ben Humeniuk's Waking Life is equal parts a sour spiritual sequel to that seminal work, a contemporary teen drama and The Neverending Story.
When Robbie Boone was young boy he visited the Dreaming Realm, befriended its princess and enjoyed the adventures that would have been the focus of any other book. Waking Life, however, begins with Robbie as a young man, whose aspirations to become an animator force him to put the fantastical in the past. But the Dreaming Realm's princess is not intent on letting their childhood friendship go, even if it means abandoning her castle for his Waking World.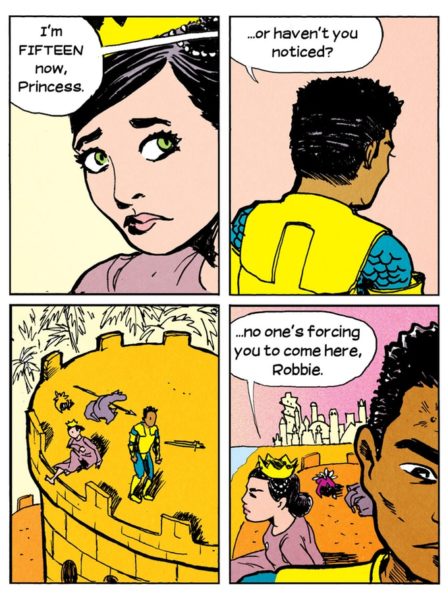 Waking Life is an odd concoction, a young adult book that initially reads like a children's adventure with a realistic edge, but Humeniuk's blend of genres and juxtaposition between the fantastic and the mundane works really well. While the Nemo-inspired Dreaming Realm and its monstrous inhabitants are a major part of the story, his consistent 2×2 portrait panel layout places the focus on human characters and plausible relationships over otherworldly landscapes.
This TPB collects the first four issues in the series. Find out about Waking Life, and indeed read it for free, at benhumeniuk.com/comics/.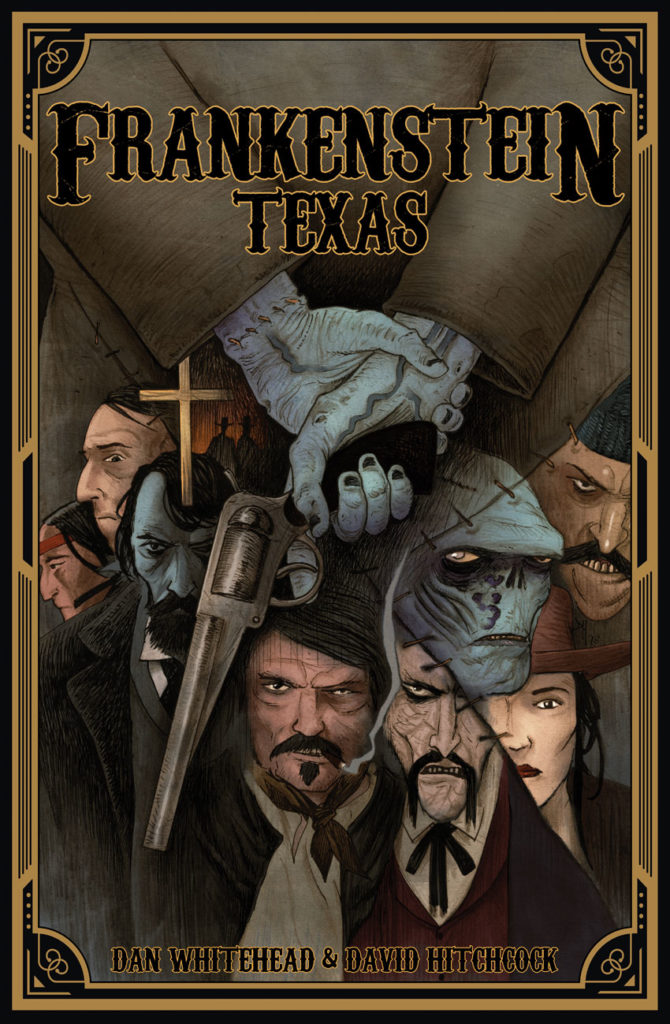 Frankenstein Texas
Dan Whitehead and David Hitchcock's Frankenstein Texas is an alternate universe sequel-of-sorts in which Mary Shelley's misguided doctor and his unnamed creation put aside their differences and, rather than meeting their demise in the Arctic, head for the American frontier.
Coming off a successful Kickstarter campaign in 2017, the book feels like the prologue for an ongoing series, and one I'd gladly read despite my initial reservations. Whitehead gives his characters room to breathe and develop, with a plot that never goes quite how you'd expect, while Eagle Award winner David Hitchcock's intense black and white art is perfectly suited to the period. A class act.
Frankenstein Texas is available directly from the creator on Gumroad, as well as Amazon.

The Herebey Dragons #1
This new all-ages series from Simon Birks (Gone, Hexes) harks back to a gentler form of children's adventure. It's seventies England, and during a seemingly routine trip to antique store a young boy called Bobby Coulson unshackles a race of ancient dragons trapped within a set of mysterious prisms.
The Herebey Dragons meets the all-ages criteria perfectly. For adults the period setting and mournfully retrospective narration will evoke many a 70s/80s BBC children's drama such as The Children of The Stones. Younger readers will simply enjoy the tense and well-paced introduction to the titular bipedal dragons, whose agenda (as well as the motives of Bobby's sinister mother) will surely be explored in future issues.
Eda Çağıl Çağlarırmak's artwork is inconsistent and somewhat stiff at times, but at its best captures the script's sense of wide-eyed wonder, underlying menace and the deceit of memory. Her work lends the book a strong sense of place and time, and while Birks doesn't delve too deep into his plot or characters the first issue's atmosphere and central mystery had me hooked.
Visit Blue Fox Comics for more on the series and Birks' other work.
Tom 'N' Artie
Robert Livingston's anarchic duo is a callback to the likes of Sam & Max and D.R. & Quinch, the dimension-hopping adventures of hard-boiled unicorn mercenary Tom and his psychotic lagomorph sidekick. At least I think Artie is a rabbit – this is a comic best enjoyed with reason disengaged. The anthropomorphic forces of nature leave destruction in their wake, and are forever in search of the next killer contract to get their amorphous blob of a landlord off their backs.
Super-talented artist Chunlin Zhao (Geek Girl) and letterer Micah Myers lather a simple but cheeky concept with professional sheen, and Tom 'N' Artie is just a joy to read, leaping off the page with a sense of irreverence and mayhem that modern comics are too often intent on leaving behind. Tom 'N' Artie knows what it is and is delivered with great panache.
Both the first issue and a #0 prologue of Tom 'N' Artie can be read for free here.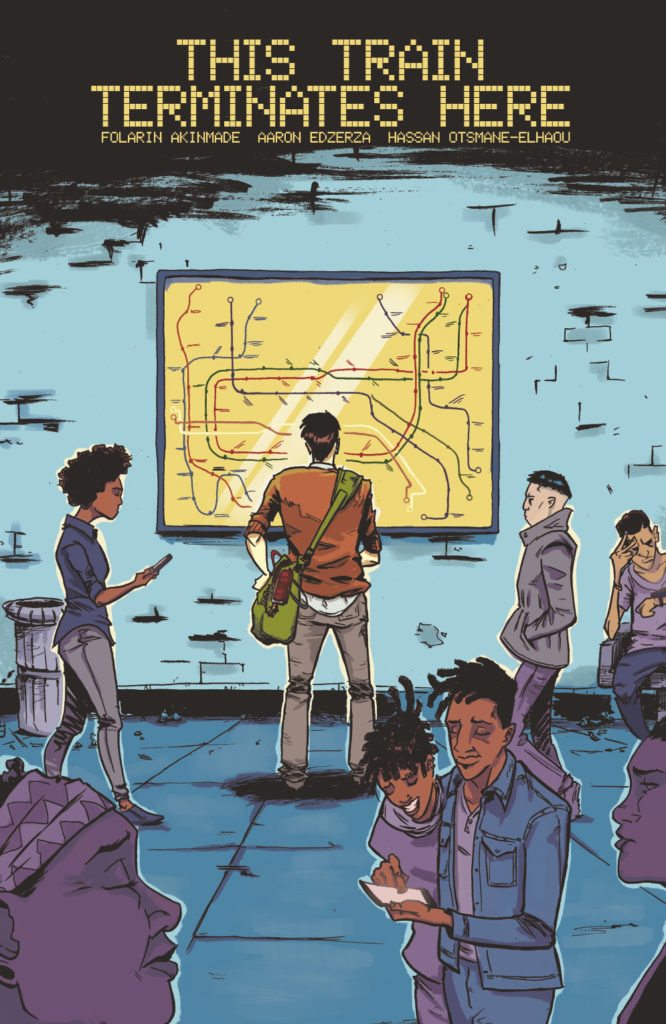 This Train Terminates Here
This slick 10-page science fiction short from writer Folarin Akinmade and artist Aaron Edzerza packs the twists and turns into every page.
This Train Terminates Here essentially continues where Twelve Monkeys left off, with a potential terrorist being confronted by a stranger claiming to be from the future. Akinmade and Edzerza's universe unfurls in sync with its plot to dizzying effect, with the stranger's cocksure monologue accompanied by a ballistic action scene featuring a killer infant who makes Kick-Ass's Hit-Girl seem positively sweet. Lettering and editing by Hassan Otsmane-Elhaou, whose involvement has become something of an assurance of quality work.
This Train Terminates Here is available for free, or however much you deem it worth, on Gumroad.