This is Indie Penance, my regular(ish) dosage of indie comic mini-reviews, focussing on the finest, funniest and/or craziest indie projects and creator-owned comics to have come my way.
Indie Penance is back after yet another hiatus, this time due to tendonitis that forced me to take a much-needed break from the PC. Turns out life away from my desk isn't quite as dismal as I'd imagined…
Anyway, due to my focus being slowly redirected to my own material, Indie Penance will be changing format slightly. I plan for this regular to become a fortnightly series of shorter, more casual opinions on comics I've recently enjoyed. Some new titles, some old. But the focus on creator-owned and indie works will remain.
I'll still be accepting "review" submissions, under the proviso that nobody punches me when I fail to reply to their email immediately.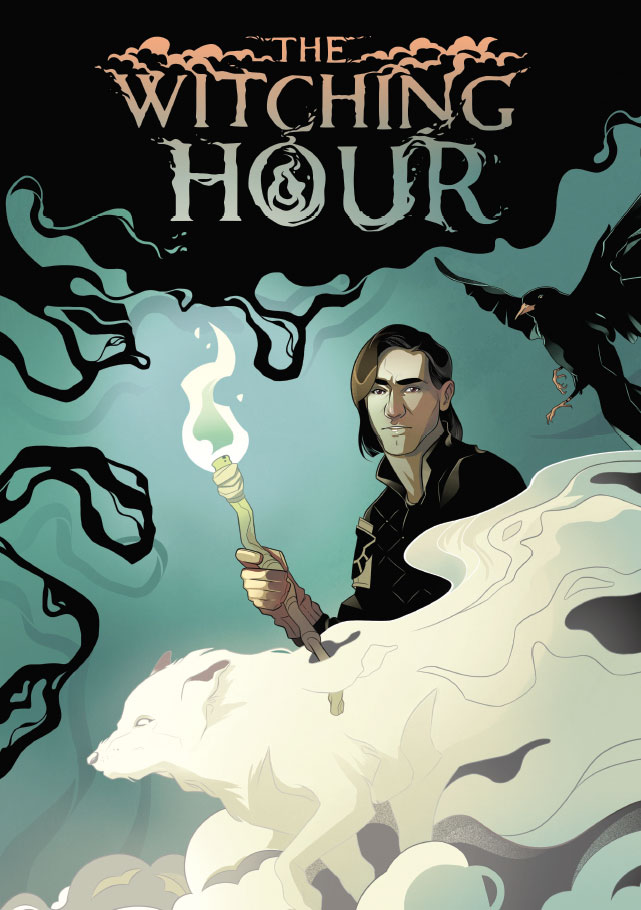 The Witching Hour
Funded by a 2018 kickstarter that I backed, Robin Hoelzemann's mesmerising one-off fantasy graphic novel is a fairy tale with the sharpest of teeth. It's a deceptively straightforward parable, elevated by Hoelzemann's (Curia Regis) immaculate art and a colour palette that's warm despite the icy locale. Two travellers who, taking the advice of a mysterious blind woman, find shelter from the cold in a seemingly abandoned woodland cottage, only to meet opposing fates when the owner returns. With a plot that's intentionally unresolved, The Witching Hour's ambiguous nature may leave some readers scratching their heads, but this dreamlike fable is all about the superior execution.
You can check out Robin's enchanting work at whatido.co.uk and purchase her first two one-shots at gumroad.com/whatrobindoes.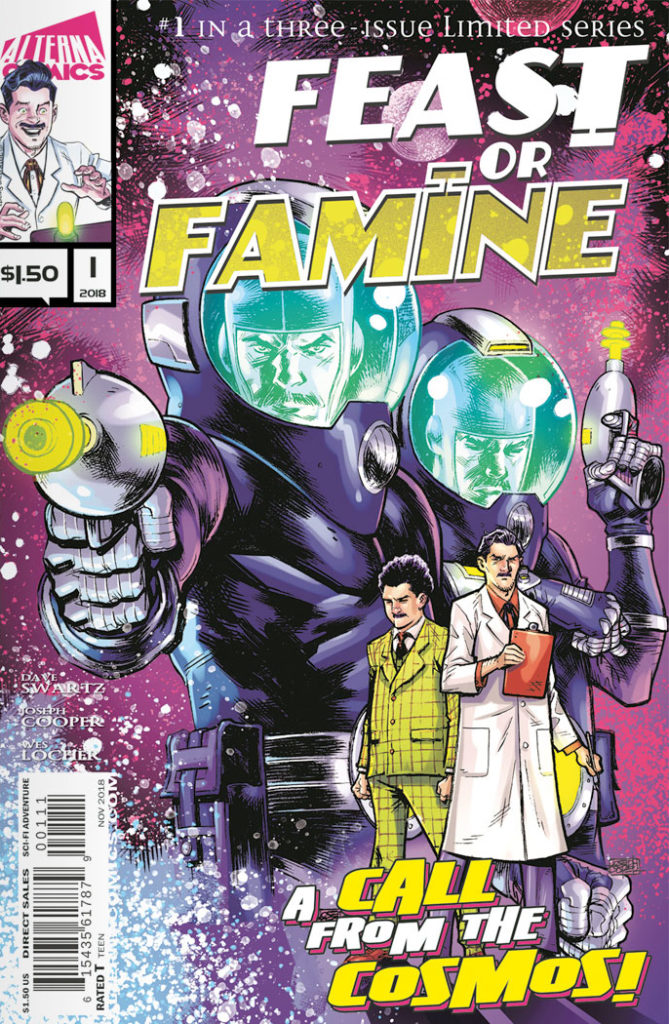 Feast or Famine #1
Hitting the page with all the energy of Rick Remender and Tony Moore's initial Fear Agent run, Feast or Famine is a ludicrous yet extremely cool science fiction comic that asks "what if Tesla and Einstein were partners in a space adventure?"
Set in an alternate history and using the eye-rolling analogues of Nicholas Teska and Dr. Albalien Stein, the series imagines a world in which Tesla's innovations were not hindered by Edison… after he dies in an electrical accident at the World Futurist's Expo of 1881. Together, Teska and Stein form Tacheon Laboratories, reimagining the industrial revolution and soon setting their sights on outer space.
Writer/colourist Dave Swarz doesn't hit the brakes once during the breath-taking first two issues. Artist Joseph Cooper clearly had a ball with the series' steampunk-of-sorts aesthetic, and he and letterer Micah Myers are capable of making even the most stationary exposition dump leap off the page.
The second issue of Feast or Famine is out now, published by Alterna Comics.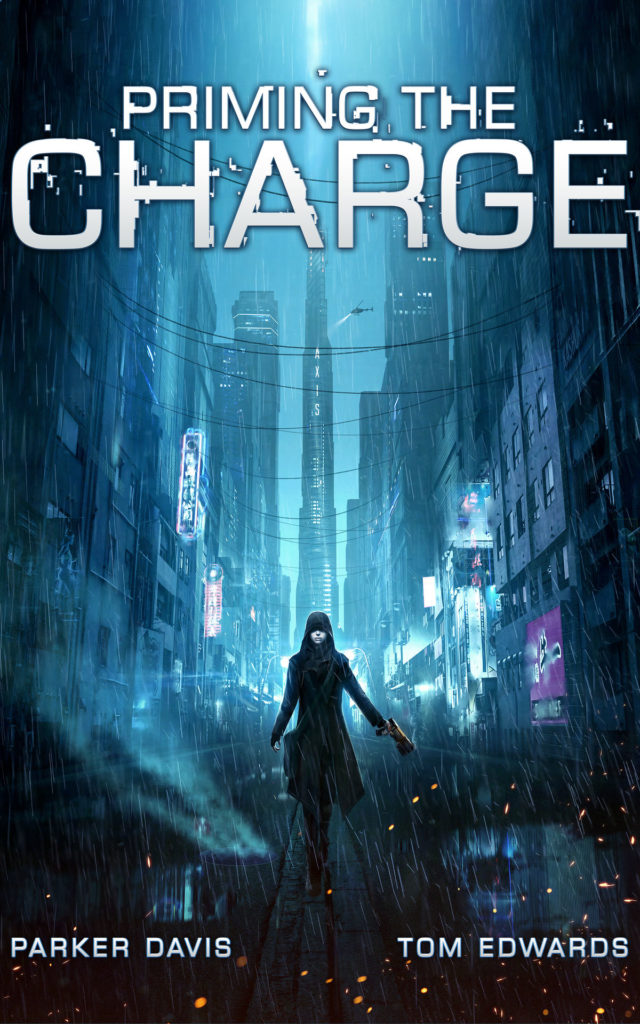 Priming the Charge
This lavish 105-page graphic novel is actually the first volume in a grim dystopian series, and introduces Alice Paine, a doctor trying to undermine the actions of a faceless corporation that runs the suspiciously desolate hospital in which she works.
Parker Davis juggles multiple mysteries, including the routine incineration of civilians who appear to be remembering a forgotten past, for a slow burning introduction to a future that feels beyond saving. Tom Edwards' digital paintings are often astounding, his Blade Runner-inspired cityscapes and eerie hospital halls carrying a level of texture and weight that makes Paine's characters feel truly grounded.
Particularly enjoyable is the "making of" at the rear, in which the UK-based illustrator details the extensive process behind his artwork, which merges 3D models, photographic textures and digital brushes to captivating effect.
Priming the charge is available now, and you can find out more about the series and its creators at mirrortouchmedia.com and facebook.com/primingthecharge.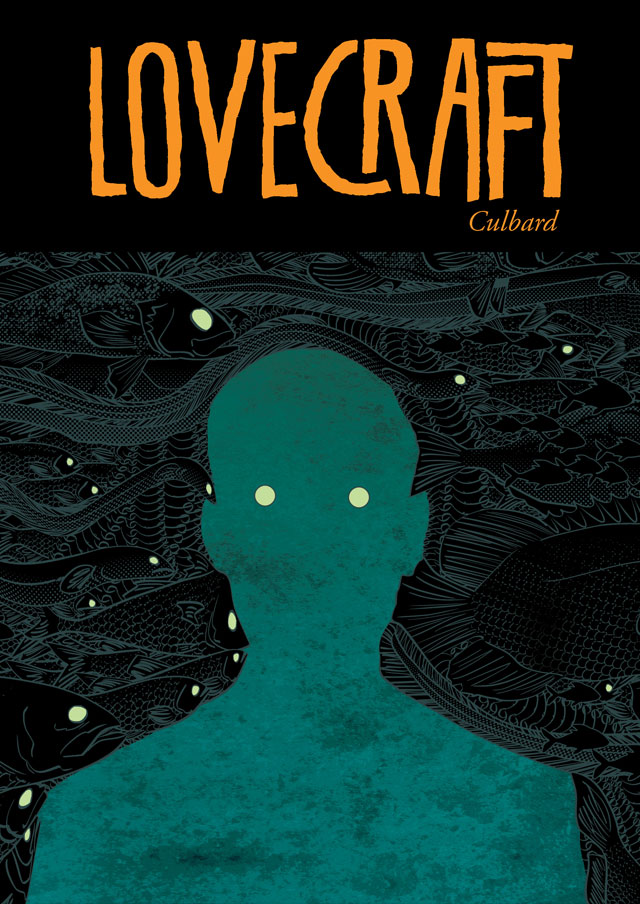 Lovecraft
It was only about halfway through I. N. J. Culbard and SelfMadeHero's beautiful hardback collection of H.P. Lovecraft adaptations that I experienced a rather unexpected epiphany – despite my love for many things Lovecraftian (i.e. video games, board games and horror movies) I've never been a big fan of ol' Howard Phillips' original and oh-so influential work.
Fortunately, these four works (originally published separately as The Dream-Quest of Unknown Kadath, The Case of Charles Dexter Ward, At The Mountains of Madness andThe Shadow Out of Time) are all so masterfully adapted by Culbard that the unengaging plots soon become more a minor hindrance than an obstacle. After Celeste, Wild's End and his King in Yellow adaptation, Culbard is fast becoming one of my favourite creators; his background in animation is evident on every page of his work, in that he's a visual storyteller focussed first and foremost on narrative rhythm.