This is Indie Penance, my regular(ish) measure of casual mini-reviews focussing on the finest, craziest and/or most notable indie projects and creator-owned comics to have come my way.
A rather tardy Indie Penance this week, though I'm (perhaps naively) hoping to write up another by this weekend. I'll also be updating my submission guidelines later this week, to help better compartmentalise my time and make things clearer for those submitting their work.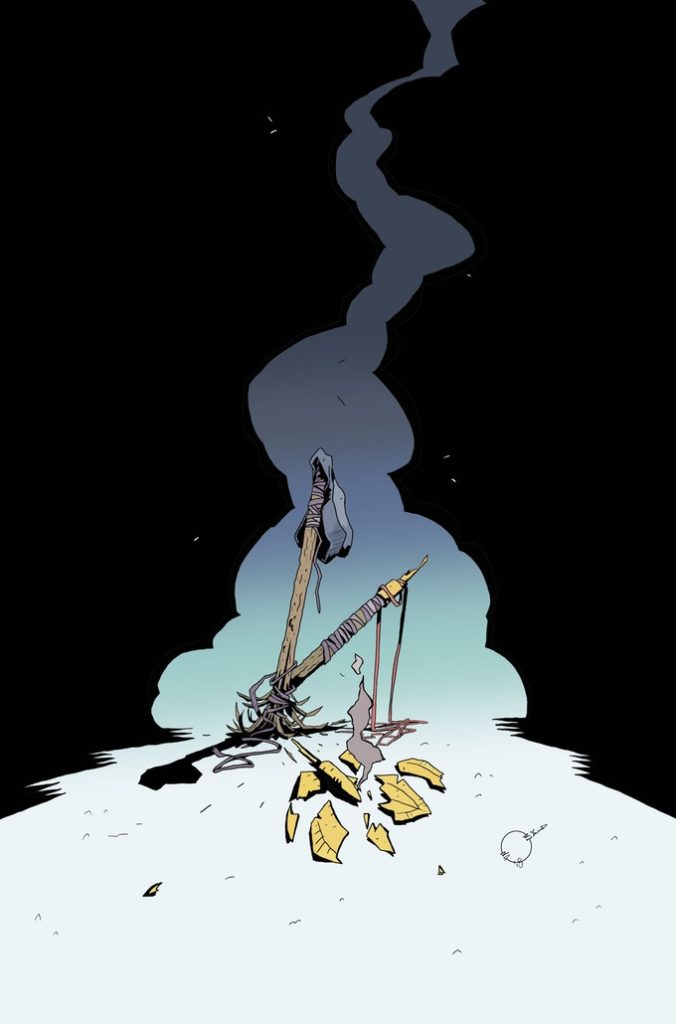 Griff Gristle: The Endless Voyage
2019, Madius Comics, W: Rob Jones, Mike Sambrook, A: Rory Donald
I recently caught up with this fine aquatic romp following a Kickstarter for the third instalment.
The titular Griff is the surly protector of the Charlsberg seas, investing local paranormal occurrences alongside plucky assistant Justine. Comparisons to Mike Mignola and Hellboy are inevitable, not just because of Rory Donald's (Resurrection Men) expressionistic and caliginous art but also Jones and Sambrook's storytelling, which gently teases a larger mythology across several seemingly unconnected short stories.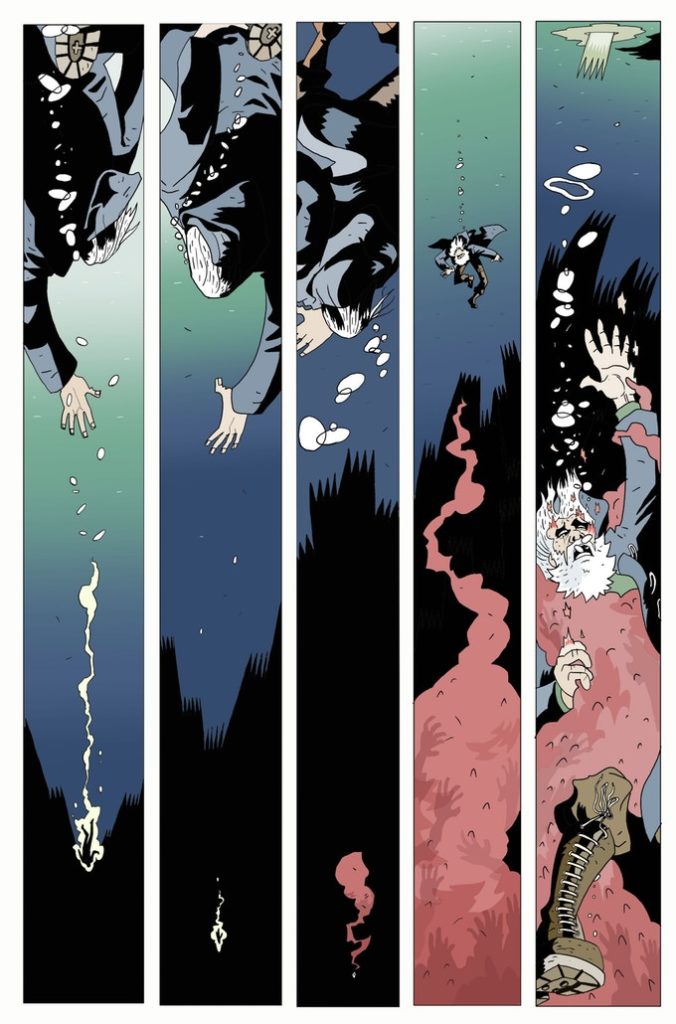 The Endless Voyage, however,is more continuity heavy than Here Be Monsters and The Siren's Song, filling in Griff's backstory concerning his deceased wife Betty, while building towards a second arc with (presumably) a final confrontation with the Children of the Wave and their mysterious leader.
Consistently fun and engaging, Griff Gristle is another notable British indie comic from Madius Comics. You can find The Endless Voyage on their website, and also find the first two issues on the Comichaus app.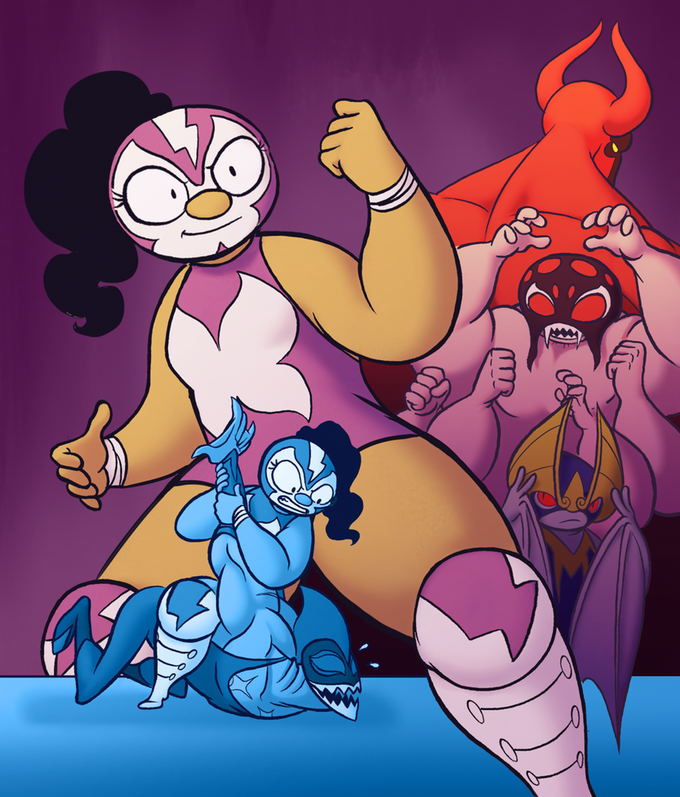 The Legend of La Mariposa: The Demon Gauntlet
2019, Creator: James Lawrence
An aspiring luchadora embarks on a quest to prove herself to the Sons of Justice in James Lawrence's spirited 200-page all-ages odyssey. As La Mariposa battles a series of increasingly brutal supernatural foes, she soon discovers that the Justice League equivalent in her wrestling inflected universe aren't quite as heroic as they seem.
Lawrence's colourful animated characters atop more detailed landscapes evokes Jeff Smith's Bone, while the wonderful costume designs and combination of tongue-in-cheek antics and heartfelt adventure would fill the prime spot in any issue of The Phoenix. This all-ages title is veered towards a younger readership, and children will love Lawrence's determined heroine, persistently inventive storytelling and unapologetic silliness.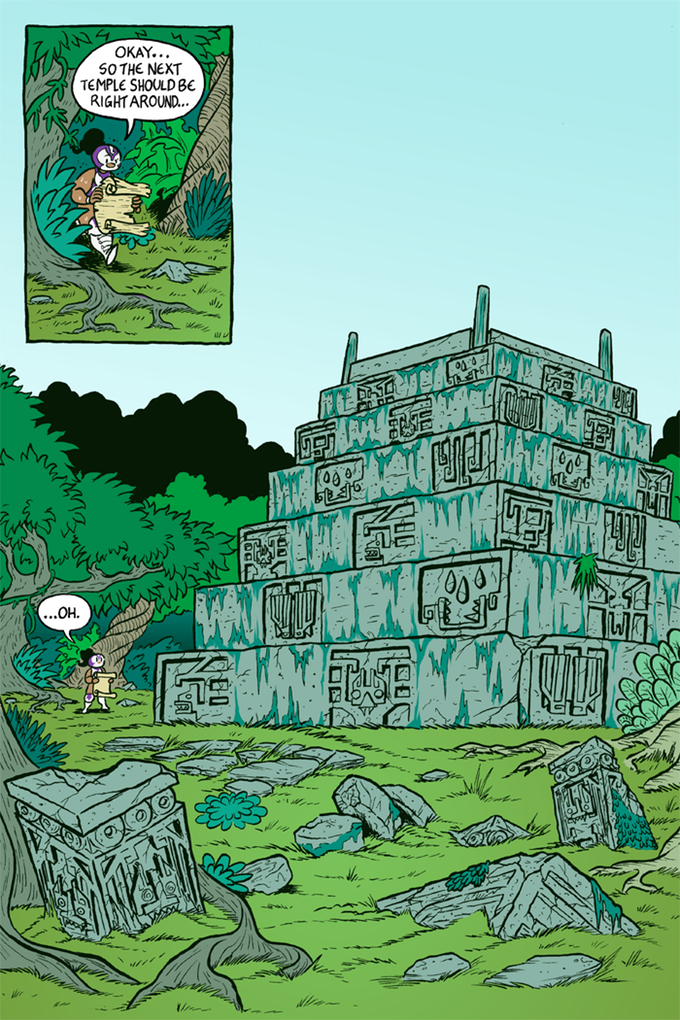 I especially loved Lawrence's use of video game logic. La Mariposa's confrontations with a quartet of increasingly wacky villains are each preceded by a versus "screen", and she refers to an ever-changing inventory at the beginning of each chapter. The over-the-top wrestling matches are energised by commentary from dapper skeleton Rodrigo Kalavera and timid armadillo Scooter Carapasos.
I mean to write about this fantastic book a few weeks ago, but life got in the way as it often does. As of writing, La Mariposa's Kickstarter has 12 days and just under a quarter of its goal to go, so check it out asap!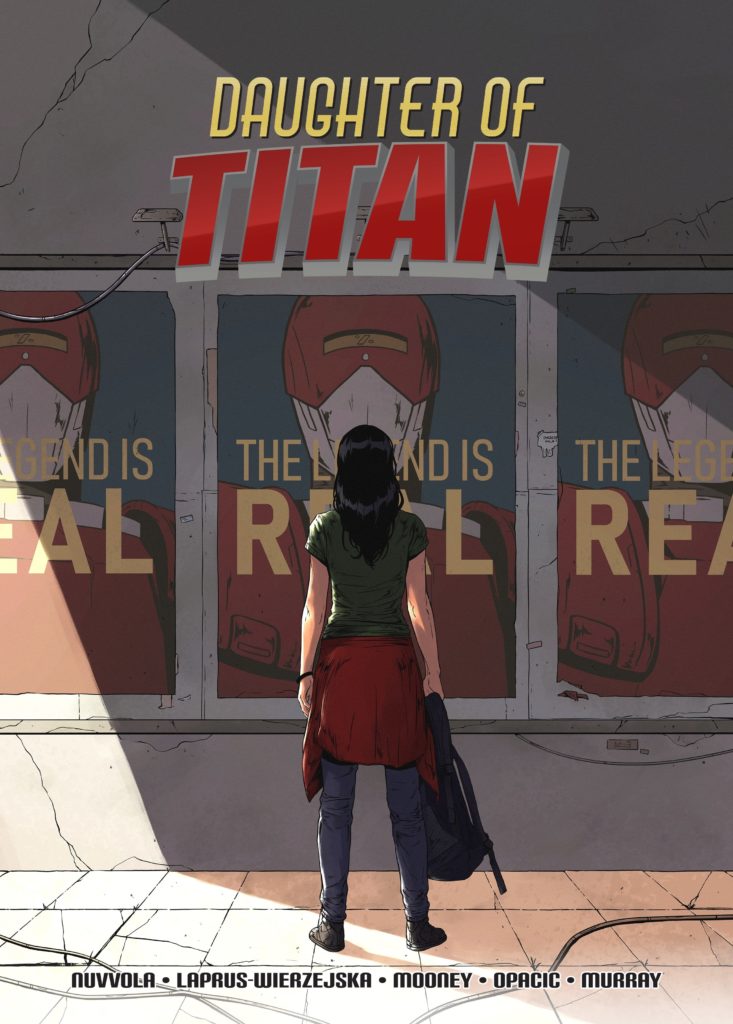 Daughter of Titan #2
2019, W: Richard Mooney, A: Monika Laprus-Wierzejska, C: Maja Opacic, L: Nuvvola
An underachieving robotics student discovers she is the descendent of the last superhero, Titan, in this indie superhero gem from writer Richard Mooney (Uptown Chronicles). The Iron Man-esque Titan died over one hundred years ago, his exploits now considered myth, but when Alena Amar discovers she has superhuman strength and dons her friend's secret mechanized suit project, she also attracts the attention of a psychotic government agent and those who want to keep Titan a folk story.
There's a dramatic shift in quality, style and tone between the first and second issues of Daughter of Titan. Monika Laprus-Wierzejska (Exist) and Maja Opacictake over from Vivian Truong on art duties, and both the book's visuals and storytelling sensitivities lessen their all-ages appeal for a grittier sci-fi edge. Daughter of Titan is all the more confident and engaging for it, though.
Mooney juggles a few too many ideas, subplots and backstories in his first two issues – an antagonist with the ability to open portals to a Lovecraftian dimension makes an appearance in issue #1 but is only tangentially referenced in #2. Nevertheless there's a lot to look forward to for the third instalment in this ambitious series.
I couldn't find a link to a relevant website, but you can find out about Daughter of Titan via the second issue's Kickstarter page.