This is Indie Penance, my regular look at the finest, funniest or just darned weirdest indie and creator-owned comics to have come my way.

Pariah, Missouri vol 1
Billed as "Deadwood Meets Buffy," this horror western series by Andres Salazar and Jose Pescador gets the genre ratio just right. Its supernatural elements are used in moderation, and Salazar's morally ambiguous characters are as fascinating as the series' eponymous town.
Set in the frontier of 1857, Pariah Missouri follows secret agent Hiram Buchanan as he investigates a duo of murderous travelling thespians under the guise of a Maverick-styled high-class gambler. To take on the apparently inhuman troupe, Buchanan must first assemble a rag-tag team of heroes and antiheroes.
Pescador's art is scruffy, grimy and skilfully captures an arid, deadly landscape in which life is cheap and the best heroes aren't always the good guys, and the first volume left me desperate for more. The series has succeeded in numerous kickstarter campaigns, with volume 2 already out and volume 3 on its way. Visit the Decade Brothers Studios site for more.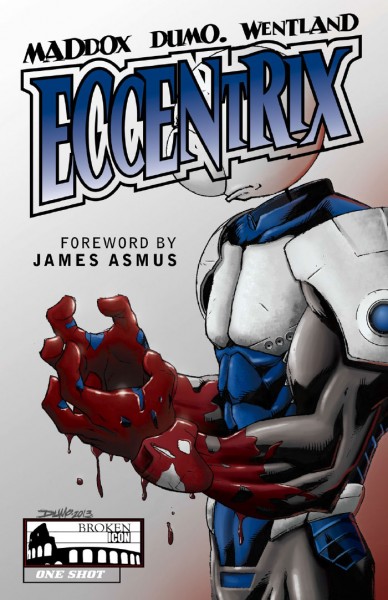 Eccentrix #1-2
I recently enjoyed James Maddox's otherworldly series The Dead, and Eccentrix is just as unconventional, even if its universe is a far more recognisable one.
This miniseries follows the well-intentioned but catastrophic exploits of Zipman, a high-powered superhero with an improbably spherical head and the ability to pretty much decimate any villain he encounters; which he does in a most merry fashion, along with innocent bystanders and a large portion of the city.
Zipman's disastrous attempts at heroics aren't looked upon too fondly by the generic superhero team of which he's a member, but their attempts to bring the good-natured champion down may just turn him into something far scarier.
Eccentrix is a darkly funny and somewhat tragic read, with artist Rob Dumo and colourist Nick Wentland bringing the hyperviolence to Maddox's wonderfully daft premise in style. The two-parter, which features a foreword from Quantum & Woody writer James Asmus, is available at comiXology.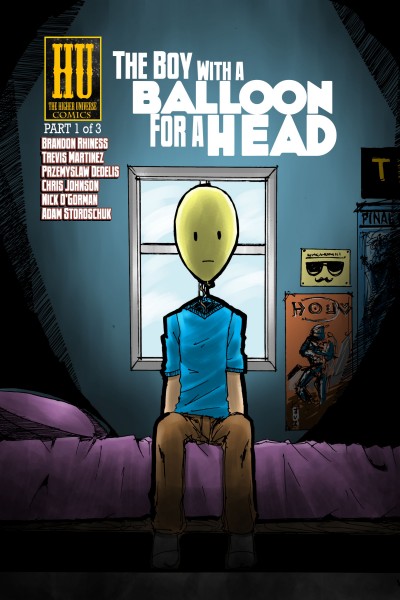 The Boy with a Balloon for a Head
Speaking of misunderstood comic book characters afflicted with spherical heads, next up is The Boy with a Balloon for a Head, though this is a far more sombre tale.
Higher Universe Comics co-creators Adam Storoschuk and Brandon Rhiness evoke the likes of Edward Scissorhands and S. Steven Struble's The Li'L Depressed Boy by throwing an implausible entity into our own world and letting human nature do the rest, and the result is both sweet and horribly bleak.
Visit www.thehigheruniverse.com for more information.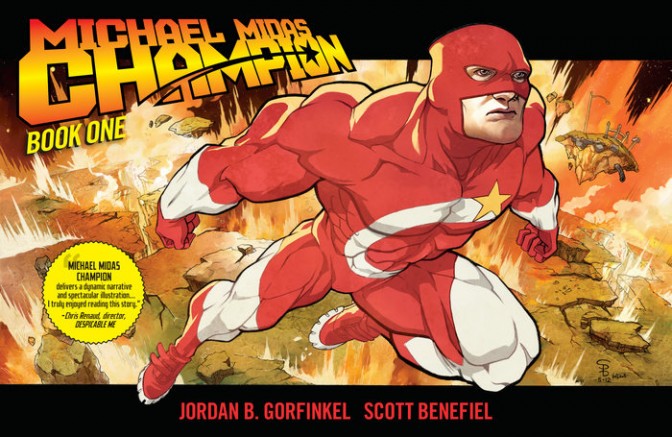 Michael Midas: Champion Book 1
This all-ages superhero fable is given some additional flair by a landscape format and a Princess Bride styled frame narrative, in which an elderly woman tells the tale of the eponymous Champion to her eager and interruptive grandson.
Scott Benefiel's art is bold, energetic and stunning in places, and the whole book seeps with nostalgia for a simpler age of heroes, but underneath the book's colourful aesthetics Jordan B. Gorfinkel's postmodern narrative deals with the reality of being a blue-collar crimefighter once he's beaten his nemesis and got the girl.
Michael Midas Champion is available from Random House here.