This is Indie Penance, my regular(ish) dosage of indie comic mini-reviews, focussing on the finest, funniest and/or craziest indie projects and creator-owned comics to have come my way.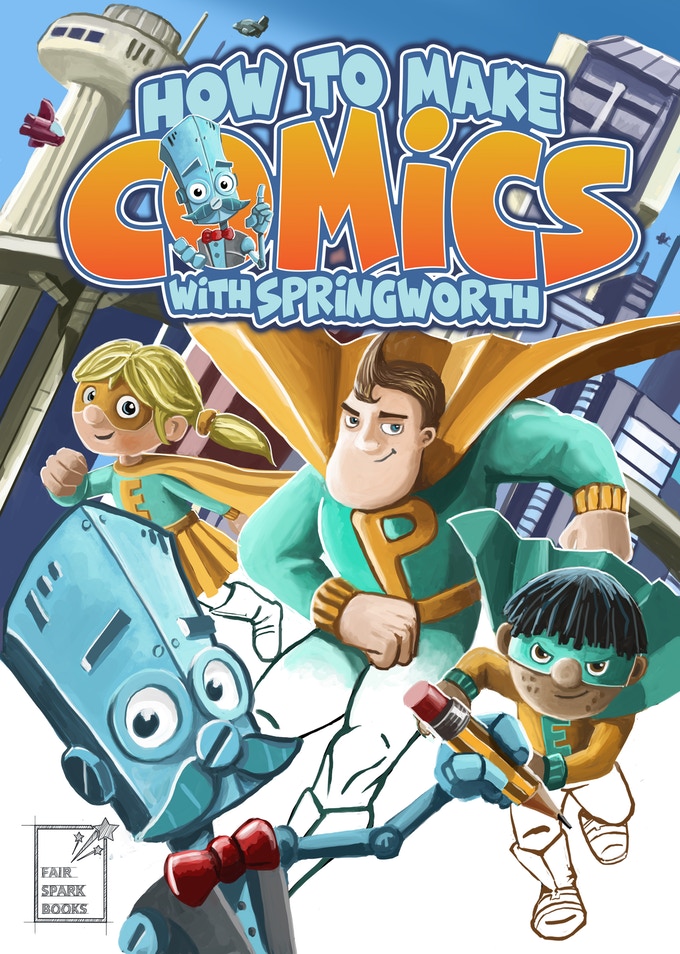 How to Make Comics with Springworth
Last week I taught an illustration workshop for young artists, and really could have done with something as inspired and engaging as Tony Esmond and Andy Hanks' How to Make Comics with Springworth. This interactive comic encourages its readers to get out their pens and pencils and draw upon its story.
"Heresy!" some might say, but those people can sod off back to their poly-bagged 90s variants. The notion of drawing on comics isn't new, harking back to interactive advertisements of the 60s and 70s, probably much further, but Esmond and Hanks have updated the concept with newfound gusto. Robotic butler Springworth talks kids through an adventure in which they design new duds for superhero Captain Punchy and his young wards, and imagine the monstrous adversaries they will face.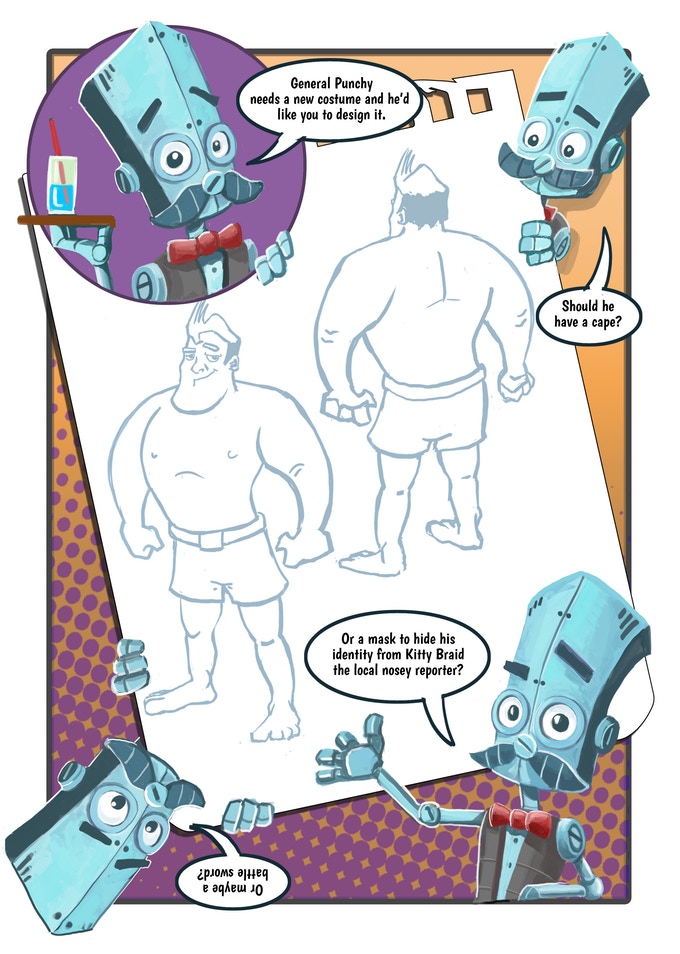 Fair Spark Books are really onto something with this formula, and the comic will be sent to children's hospitals as part of the Little Heroes Comics charity intuitive. A truly lovely project that deserves to be enjoyed by young artists all around the world… and possibly also their parents.
You can grab the comic at fairsparkbooks.co.uk.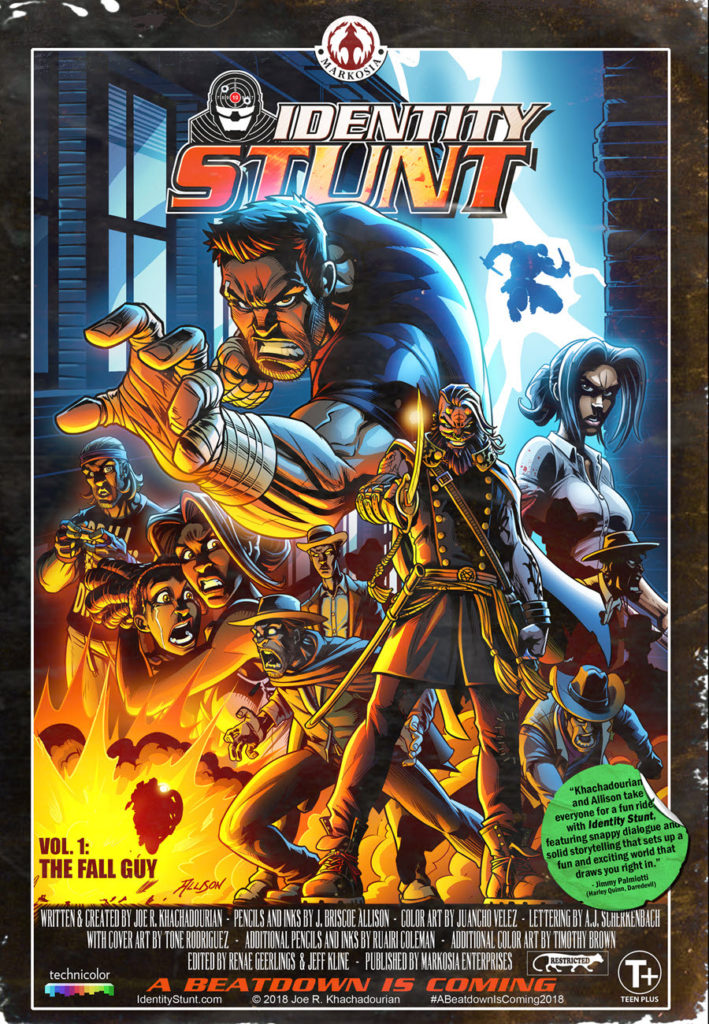 Identity Stunt Vol. 1: The Fall Guy
I don't usually review comics such as Identity Stunt on Indie Penance, but I'm all about making exceptions and breaking promises. This slick superhero-of-sorts series from Markosia is a riot, tearing up the usual superhero genre tropes with affection and irreverence.
The series follows stuntman and former National Guardsman Sami Nasser, whose life hits the fan when he's mistakenly outed as the alter ego of vigilante Beatdown. Within the hour, Sami is in the crosshairs of every rogue in Studio City, most notably the demon worshipping cultist Dominus Smith, a genuinely nasty villain who would have felt at home in an early Punisher run.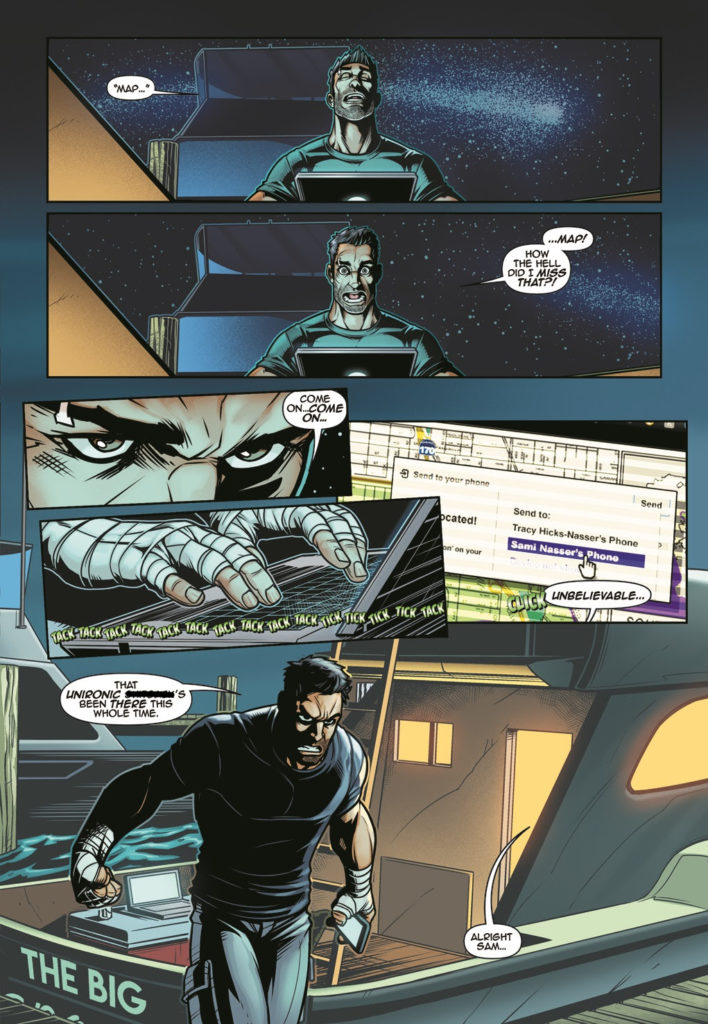 I admired the book's self-aware retro styling. Writer Joe R. Khachadourian (Transformers: Mosaic) has a lot of fun with every 80s action cliché imaginable, while the art fromJ. Briscoe Allison (Sweet Lullaby) and Ruairi Coleman (KISS/Army of Darkness) would have felt right at home at early WildStorm or Cliffhanger. For another book I might have intended this as a criticism, but not with this reference-laden romp that always keeps its tongue planted firmly in cheek.
Identity Stunt Vol. 1: The Fall Guy is widely available now. For more details visit IdentityStunt.com.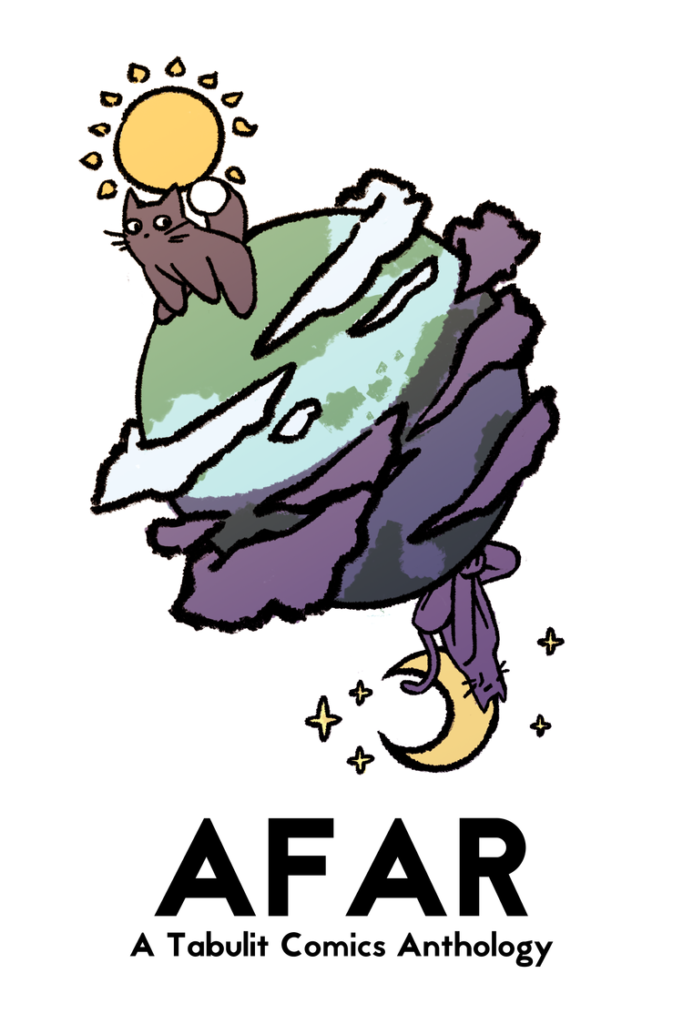 Afar
This rather wonderful little anthology, from the equally wonderful webcomic platform Tabulit, is unified by its theme of distance. More specifically, the effect of distance on two people.
Furr, the first book from the Montreal-based art collective founded by Alex Park, comprised of shorts about our feline friends. That collection was fun if surprisingly limited in storytelling scope. Afar is the exact opposite, with each creator examining human relationships through a dizzyingly diverse set of short comics and prose tales. Be the stories about bonds platonic, sexual or familial, there's a sense of surprise with new every segment.
My personal picks would have to be Isabelle Arne's simple but beautifully realised 'Trains'; and 'High School Friends' by Joe Whitt, a rumination on teenage friendship with a killer last line.
Afar, and the aforementioned Furr, are available to buy from https://www.tabulitcomics.com/store, alongside dozens upon dozens of quality webcomics.