This is Indie Penance, my regular measure of casual mini-reviews focussing on the finest, craziest and/or most notable indie projects and creator-owned comics to have come my way.
…or at least this was Indie Penance.
Yup, after 13 years of reviewing indie comics I've decided to give it up, mainly to focus on my own fiction, but also for a variety of reasons that I'll discuss in my On the Shelf column when it returns. I'll still be sharing indie comics that I enjoy on the Shelf Abuse media channels, as well as my own work, but for now please enjoy my last lot of comic mini-reviews. Sorry if they're a little rushed, it's either publish them now or publish them never.
Apologies to the 100+ creators whose work is still sitting in my inbox.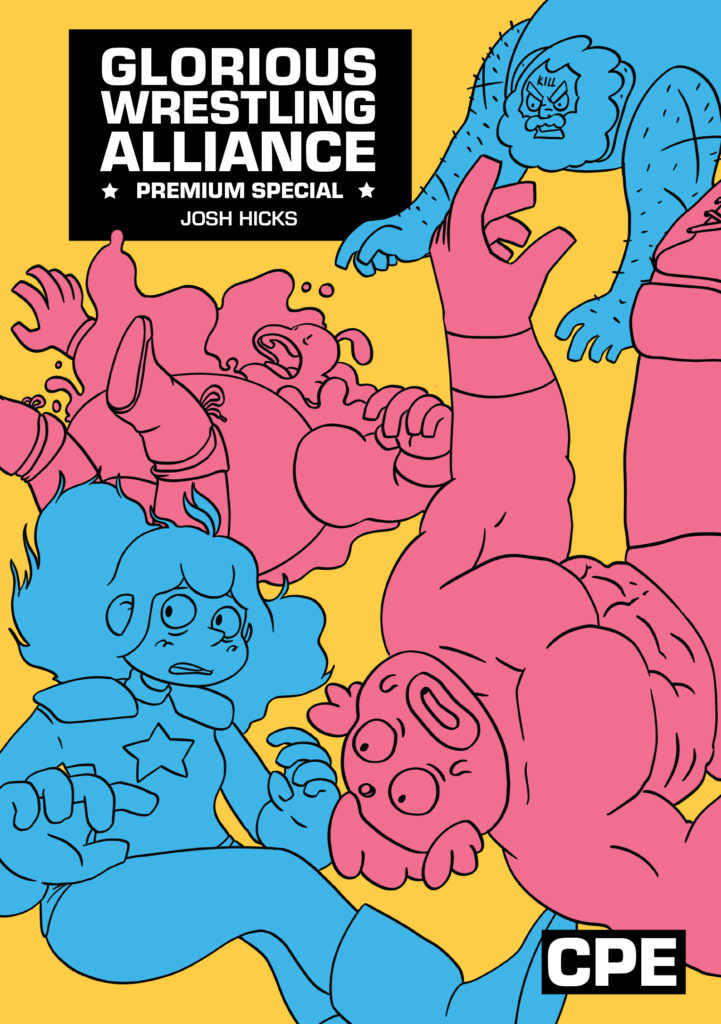 Glorious Wrestling Alliance: Premium Special Review
2019, CPE, Written and illustrated by Josh Hicks
I tried to give every review submission I receive at least 10 minutes of my time, an attitude that was thoroughly rewarded with the modestly brilliant Glorious Wrestling Alliance. Something about Josh Hicks' spot coloured art and his wrestling concept didn't grab me at first, but just a few pages in I realised that I hadn't laughed at a comic so much in years.
The Cardiff-based Hicks takes us through the triumphs and tears of a fictional wrestling association, with an affection for his characters and sharpness of writing that made me wish it would never end. His wrestlers forever struggle with kayfabe both in and out of the ring; in his spare time the burly Death Machine reads from his self-published poetry books, albeit still with the word "kill" inscribed across his forehead, while the hapless Gravy-train is a ridiculous concept trapped in an eternal identity crisis.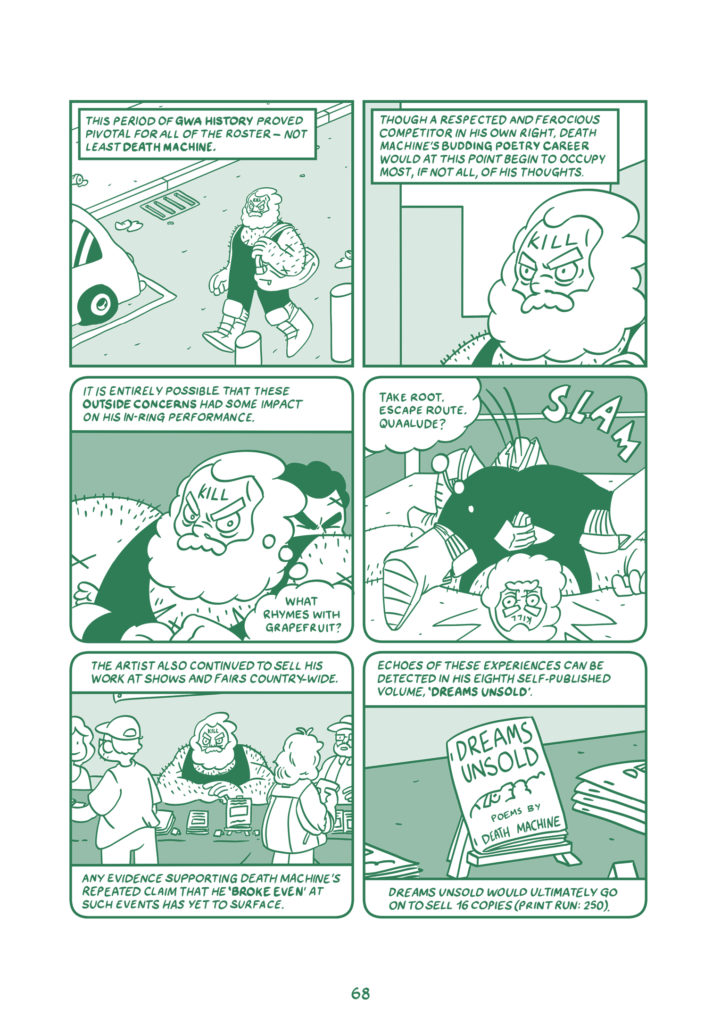 Again, Glorious Wrestling Alliance is modestly brilliant. An early splash page establishes every major character with just a few words, and more than a few laughs, with an effortless and technical deftness that would earn this book far greater accolades were it released by a prominent publisher. Help change that.
Following a successful Kickstarter campaign, Glorious Wrestling Alliance with be available from November 4th. Pre-order at joshhicks.bigcartel.com.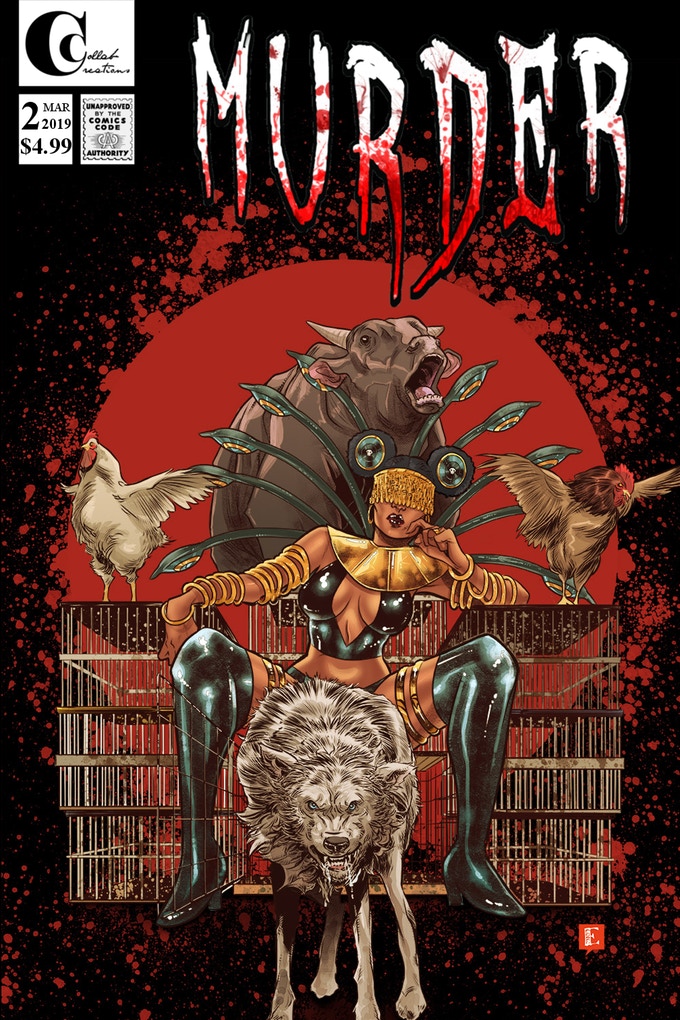 Murder #2
2019, Story: Matthew Loisel, Art: Emilano Correa, Jom Vega, Letters: Micah Myers
After its unsettling first issue, Matthew Loisel and Emilano Correa's amazing vegan superhero series follows up with an even stronger second issue that gives us a far greater idea of what to expect from the series.
Emilano Correa's artwork has evolved so much since the first issue that I had to double-check that both issues were by the same artist. His thrillingly fast-paced visual storytelling is coupled with more Loisel's more developed characters and stronger sense of purpose.
This second issue expands the superhero elements further, with the introduction of the Melanated Melody. I didn't much care for Melody's sexualised depiction on Issue #2's cover, but the comic itself reveals a more nuanced character, a partner to the Butcher's Butcher and an even more formidable costumed animal activist.
Simply put, this is a really exciting series with its finger on the pulse – the 'Wanna Beef?' letters section even features an interview with an undercover animal rights investigator. Comics have always been political, albeit perhaps not always in the subtlest or most sophisticated way. Murder has punch.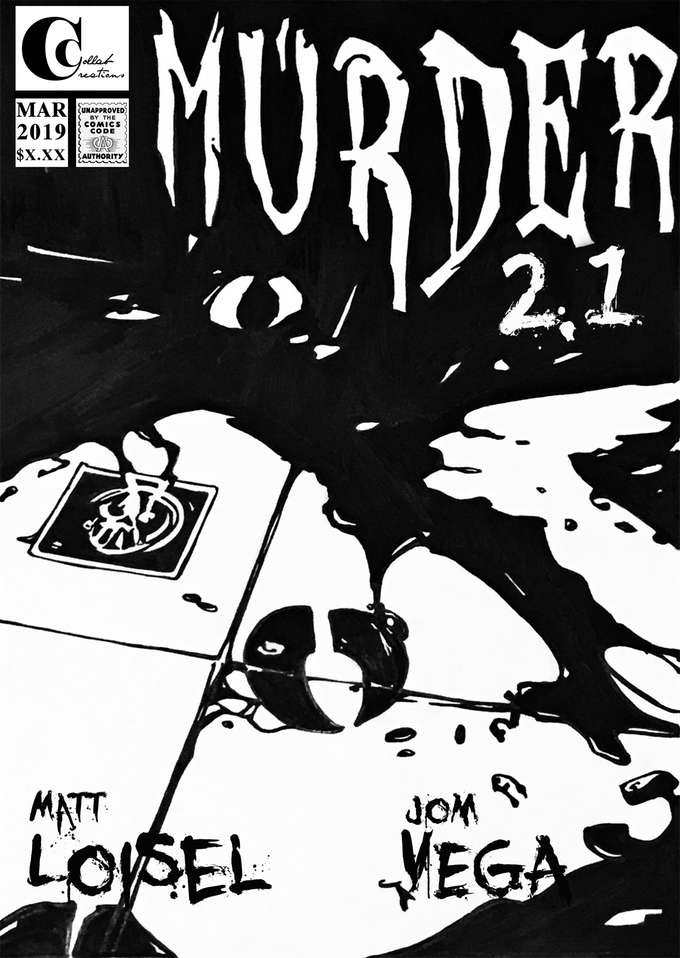 You can pick up both issues, as well as interval issue #2.1, illustrated by Jom Vega, from collabcreations.bigcartel.com. Still need not convinced? Then check out a more comprehensive write-up by US indie reviewer Aaron Iara over at effectivenerd.com.
… and, finally, a couple of even shorter write-ups: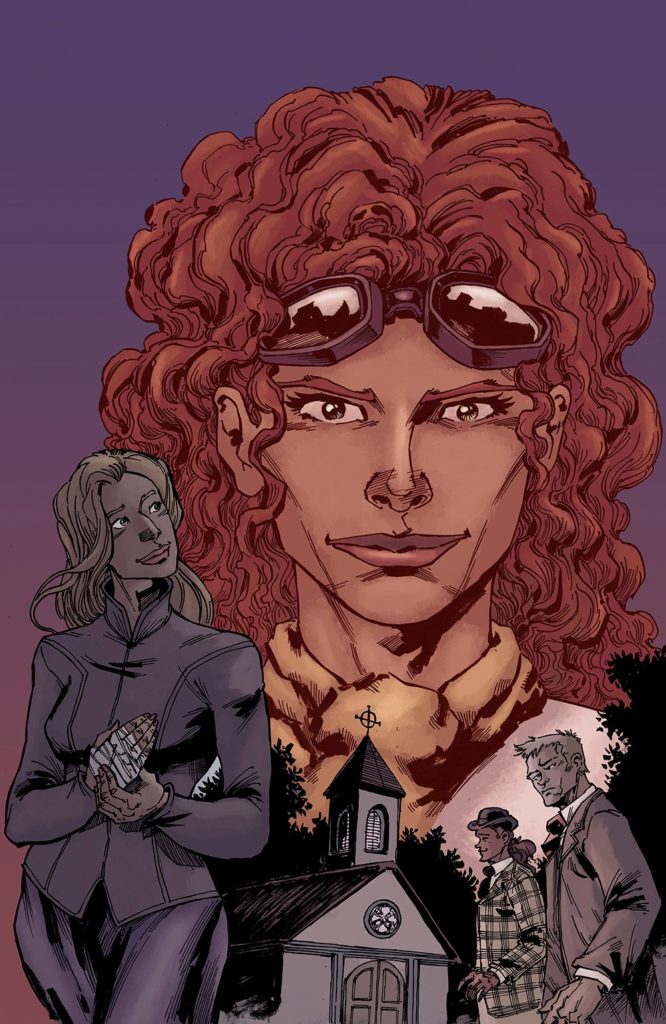 The Belles: Volume One
2019, W: Jane Sayer, A: Claudio Munoz Cabrera, C: Dave Cooper, L: Rob Jones
The first violume in Jane Sayer's Victorian LGBT escapade features a will-they-wont-they romance, two escaped convicts, a story of hidden gold and, according to its press release "one surly elephant with anger-management issues" in a future issue instalment. Chilean artist Claudio Munoz Cabrera and colourist Dave Cooper give Sayer's wry script a sense of volatile physical energy, but it's The Belles' characters that you'll want to return for.
The first volume of The Belles is available now from thebellescomic.bigcartel.com.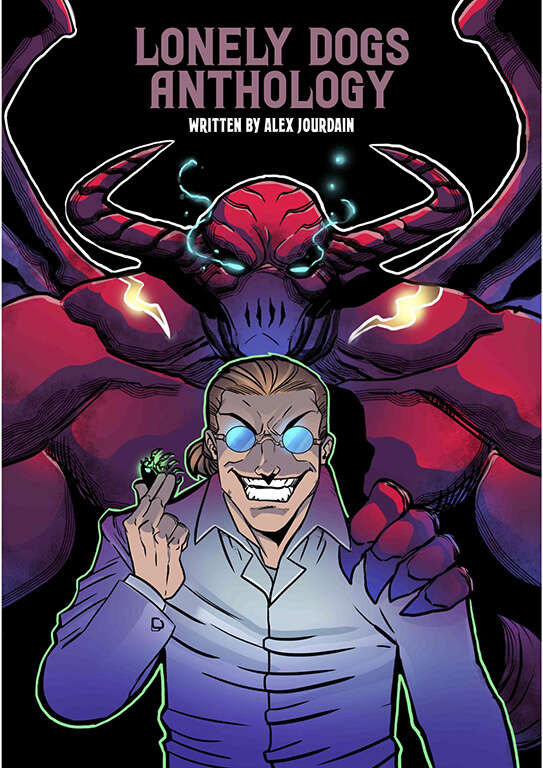 Lonely Dogs Anthology
This anthology from writer Alex Jourdain and an eclectic range of artists showcases Jourdain's knack for old school sci-fi and horror shorts, often with a nasty surprise on the final page. My personal favourites were the devilish 'Collections', illustrated by Villarreal Guillermo, and the wonderfully pacifistic 'Warlocked Up', with art by Alaire Bowen and Derek L Chase.
Available from DriveThruComics.com.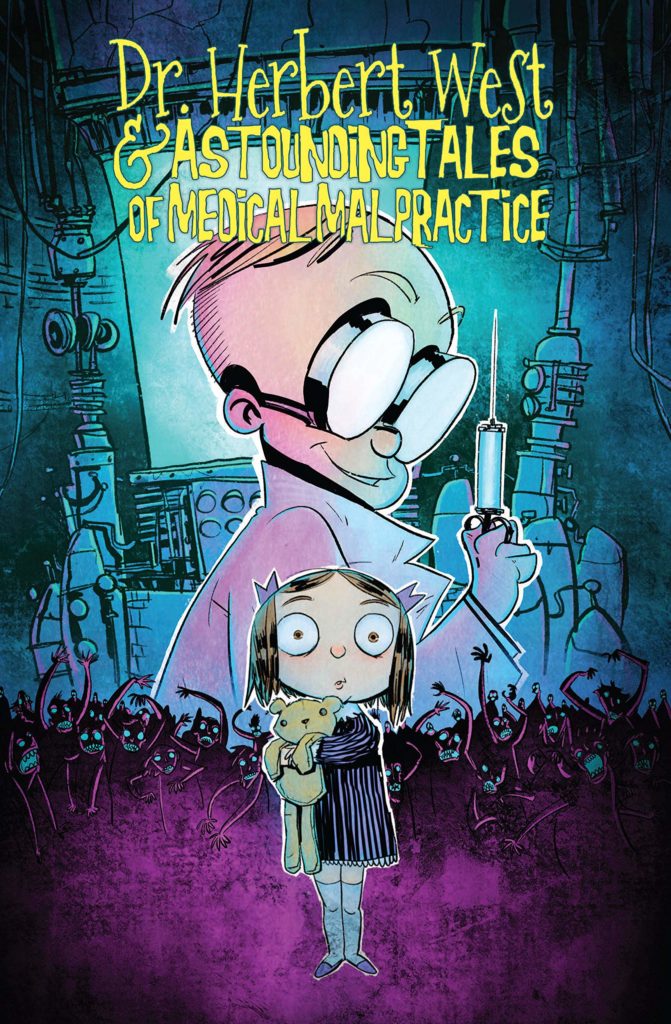 Dr Herbert West: Astounding Tales of Medical Malpractice
This fresh-faced take on H.P. Lovecraft's Re-Animator, in which the young Dr West unleashes an army of Johnny Cakes-obsessed zombies, is a treat for all ages. Bruce Brown's story is silly but his writing is solid, and Thomas Boatwright's winding city and amethyst hues reminded me somewhat of the output of Laika, the animation studio behind Coraline and Boxtrolls.
Available now from Amazon.