Soaring Penguin Press
Soaring Penguin's Meanwhile… gets stronger with each issue. For those who haven't stumbled across this gem in their local comic store, think an indie-focussed 2000AD (or any of the similar short-lived British titles from the early 90s) that goes out of its way to offer as eclectic a selection of contemporary art styles and storytelling approaches as is possible.
David Hine and Mark Stafford's The Bad, Bad Place is fiendish fun, a sort of very British take on the old EC horror comics. I'd love for someone to attempt to explain Krent Able's INC to me… I honestly had no idea what it was about, but I know that I liked it.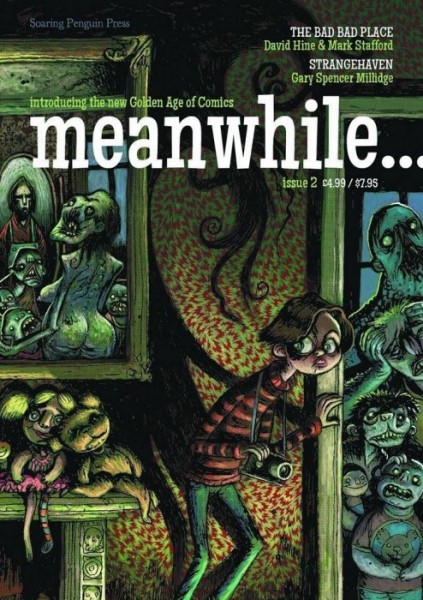 Issues #2 and #3 have also included some wonderful shorts, such as Frances Castle's beautiful Old Father Thames and Krystian Garstkowiak's brief but memorable Tree. More of these, please.
Yuko Rabbit's 10 Minutes continues to be the weak link here, but I embrace the diversity on offer enough to appreciate that it just isn't my bag. Meanwhile…'s offerings are like a bag of pick 'n' mix. You won't like everything, but you'll appreciate the opportunity to sample something you might not have otherwise tried. Such as ILYA and Rainbow Buddy's cute take on William Shakespeare's Sonnet 18, which I enjoyed far more than I'd anticipated from the incongruent cover.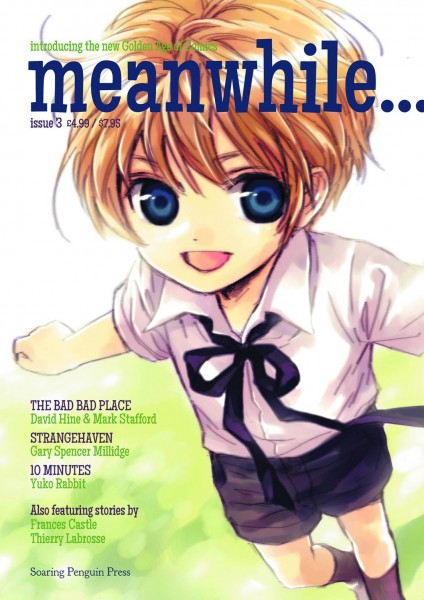 I've managed to get this far without mentioning Gary Spencer Millidge's seminal Strangehaven, which I've decided to avoid until it's complete. That's one series I can't wait to read through in its entirety over several sittings. Anyone who feels that the comic medium has a deficit of truly rounded characters and measured storytelling needs to support this series and its creator, but even without Strangehaven's inclusion,  Meanwhile… presents an exhilarating snapshot of contemporary comics.