O'Brien Press
Written and Illustrated by: Will Sliney
Will Sliney, the Cork-based artist of Fearless Defenders, illustrates the legendary Irish hero Cú Chulainn in this vivid graphic novel adaptation. While not so well-known outside of Ireland, the "Hound of Ulster" bears many similarities to the predestined heroes of Greek mythology;  a warrior who single-handedly defended his homeland against the armies of Queen Maeve of Connacht, and was damned by a prophecy which promised him long-lasting fame for a short-lasting life.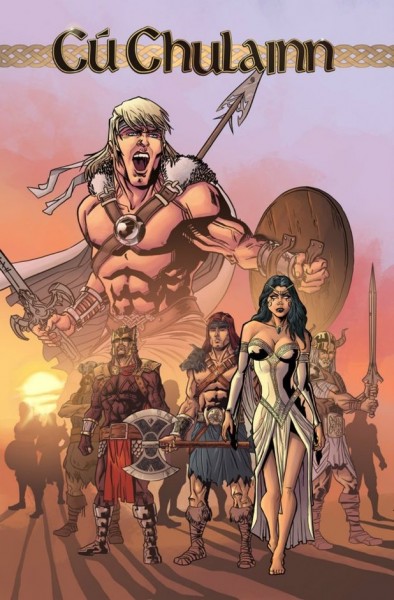 Sliney's take on the mythology owes a lot to The Mighty Thor in terms of tone and aesthetic. Yes, this is very much a comic book comic retelling of the Irish folklore, with a bare-chested hero who bears a striking resemblance to He-Man, and a busty villainess in Maeve of Connaught. Not that I'm criticising Sliney's approach whatsoever – give me entertaining comics over historically accurate ones (or as historically accurate as mythical retellings can be) any day.
Celtic Warrior: The Legend of Cú Chulainn is a dynamic, visceral experience, and Sliney's talents lend the book a sense of energy and scope that will appeal to readers of all ages. Sliney also employs a series of monochromic flashbacks, fashioned to look like aged scrolls, which do a great job of showcasing his excellent inks and chiselled pectorals.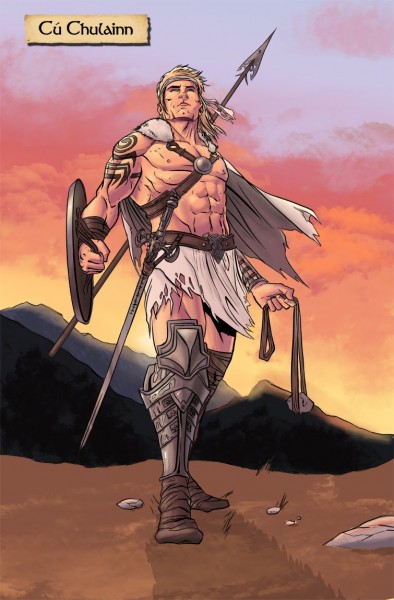 As is often the case with graphic novels written by experienced artists, I never felt fully engaged in the book's narrative, or invested in the Irish folklore surrounding Cú Chulainn. Celtic Warrior is a largely visual offering, then, but that's fine by me, and the book's final page, present-day splash provided a fitting tribute to the pre-comics superhero.