As a kid, I wasn't frightened of clowns, nor did I find them funny. In fact, like the fractured individual I would grow up to be, I adored them because they were so delightfully sinister. Clown Town, the creepy new series from independent publisher Inverse Press, doesn't have just one or two of the evil looking bastards, but an entire town defined by greasepaint and over-sized shoes.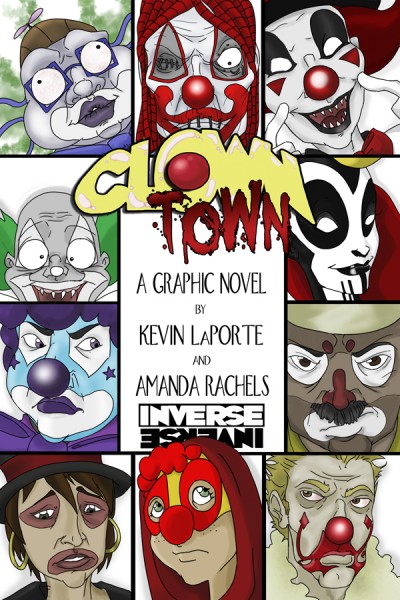 Written by Kevin LaPorte (Roadkill du Jour) and illustrated by Amanda Rachels (Flesh of White, Arcana Studios' The Bocok), the 124-page graphic novel tells of a town "where killer clowns are avenging spirits for abused children. Where abused children meld into the carnie masses, masked by twisted inner faces. Where young Chelsea Schroeder is left to her own devices in the search for her lost friend, Melvin. But Melvin may already be a part of the dark circus, simultaneously its beneficiary and its victim! And Chelsea may soon join him, unless she evades the clowns who just may be her saviors!"
Released on May 15th, Clown Town is being published through comiXology's Submit portal, the digital platform's great new outlet for independent comic creators.
For more, visit http://inversepress.com.