2018
Story and art: Warren Pleece
Colours: Shazleen Khan
Letters: Robin Jones
BHP delivers another gem with Warren Pleece's Freedom Bound, a collaboration with the University of Glasgow. Based in 18th century Scottish history with a few liberties taken by the author, Freedom Bound's three intertwined stories explore Scotland's often overlooked role in the slave trade.
The life of "Ann" acts as a grim introduction to 18th Century Glasgow, but the most heartbreaking of these tales is that of "Jamie Montgomery," a Virginian slave shipped to Glasgow to train in joinery. Jamie's story is all the more tragic because it comes so devastatingly short of a happy ending. Finally, there's Joseph Knight, whose legal case against his master led to Scottish law declaring the owning of personal slaves illegal in 1778 – a half century before slavery would be completely abolished throughout the British Empire in 1833.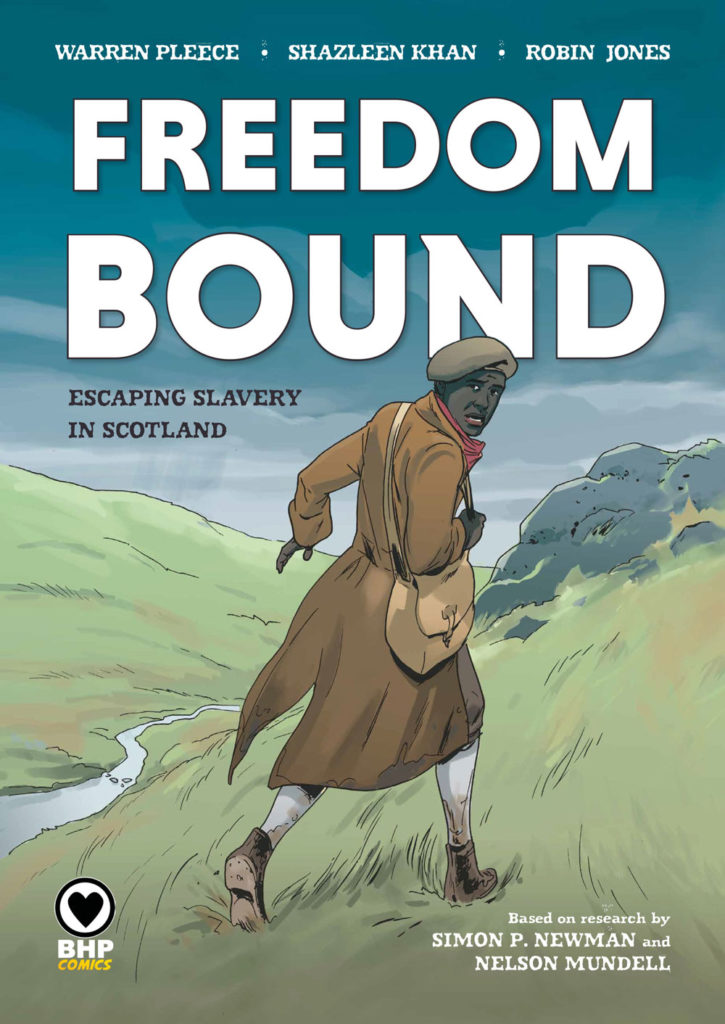 The book is based on the research conducted by Professor Simon P. Newman and Nelson Mundell of the University of Glasgow, and adapted by Pleece (Incognegro), whose clean art and casual inks give it a softer, more humane touch than similar depictions of the period we've seen in comics. Pleece and Shazleen Khan use simple but striking shading to imply both shadow and skin tone, a bold choice that not only keeps the storytelling clear but emphasises the disparity between the races and classes represented.
Pleece weaves these separate stories together with a level of restraint that I felt Steve McQueen's 12 Years a Slave sorely lacked. His slave owners aren't overstated monsters as was Michael Fassbender's portrayal of Edwin Epps in that movie, and are all the more chilling for of it. Many of the various plantation owners and entrepreneurs depicted in Freedom Bound are capable of showing compassion to their human property, but at a level of empathy we'd normally associate with the ownership of pets.
Possibly the only criticism I have of Freedom Bound is that its subject has been handled so recurrently in recent years that its themes do suffer from familiarity. But if ever there was a moment in history that still needs to be hammered home, it's this. The inclusion of a pivotal moment in Scottish law does provide an interesting viewpoint, and Pleece's drive for authenticity makes for a painfully affecting read. As it should be.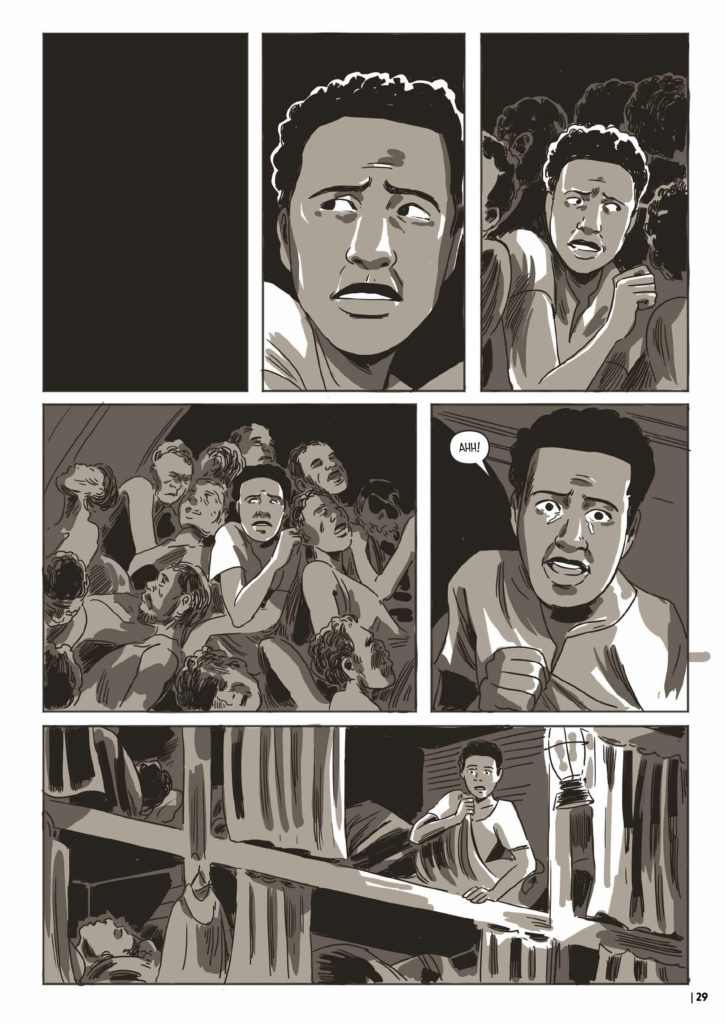 A copy of Freedom Bound will apparently be send to every local authority school in Scotland, an alternate edition including learning resources and facsimiles of the runaway slave advertisements that play a small part in the story. A fantastic idea – unlike many similar educational comics this engaging and heart-rending all-ages read does not smack of worthiness, and deserves to find its place as an enduring teaching resource.