2014, Creative Mind Energy
Writers: Damian A. Wassel, Adrian F. Wassel
Art: Nathan C. Gooden
The Gifted, the debut book from publisher Creative Mind Energy, is proof of how versatile the comic book medium can be, not just in its unique visual style but also its distinctive approach to storytelling.
The book follows a lone wolf's hunt for food across a barren frozen landscape, and the enemies he makes and alliances he forges in his drive to survive. When our lupine protagonist's hunger brings him to an industrial plant, he evokes the wrath of man, and must utilise his newfound consciousness to not just survive but also unite the wilderness.
Stylistically, The Gifted is a tough book to describe. Nathan C. Gooden's watercolour art is ethereal and abstract at times; his sparse use of colour in an otherwise monochrome book represents the wolf's aforementioned consciousness. Smells and senses invisible to humankind bleed onto the page in vibrant hues.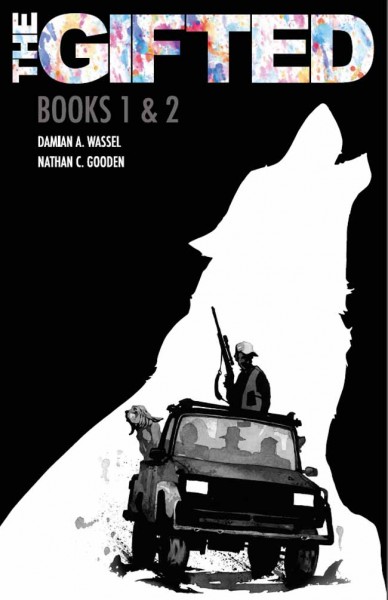 While the Wassel's script is nearly dialogue-free, the art is complemented by large and intentionally intrusive onomatopoeic words, and the result is a book that defies comparison to anything else I've read in recent years.
Creative Mind Energy, which promotes itself as a family-run creative house, has produced a first effort that it is nothing short of brilliant, an admirably simple concept executed superbly. The Wassel's depiction of nature as red in tooth and claw also makes The Gifted one of the few tales I've read featuring co-existing carnivorous beasts that doesn't feel sugar-coated or condescending.
Check out The Gifted and other upcoming Creative Mind Energy titles at www.creativemindenergy.com.