2019, Korero Press
Writer: Navie
Artist: Carole Maurel
The title of Navie and Carole Maurel's Collaboration Horizontale refers to the romantic relationships between French women and German troops during World War II, forbidden affairs for which those women were punished when Hitler's forces withdrew. Translated to English by Margaret Morrison and published by Korero Press, this depiction of occupied France and war's impact on those left behind is deeply moving, if not in the ways one might expect.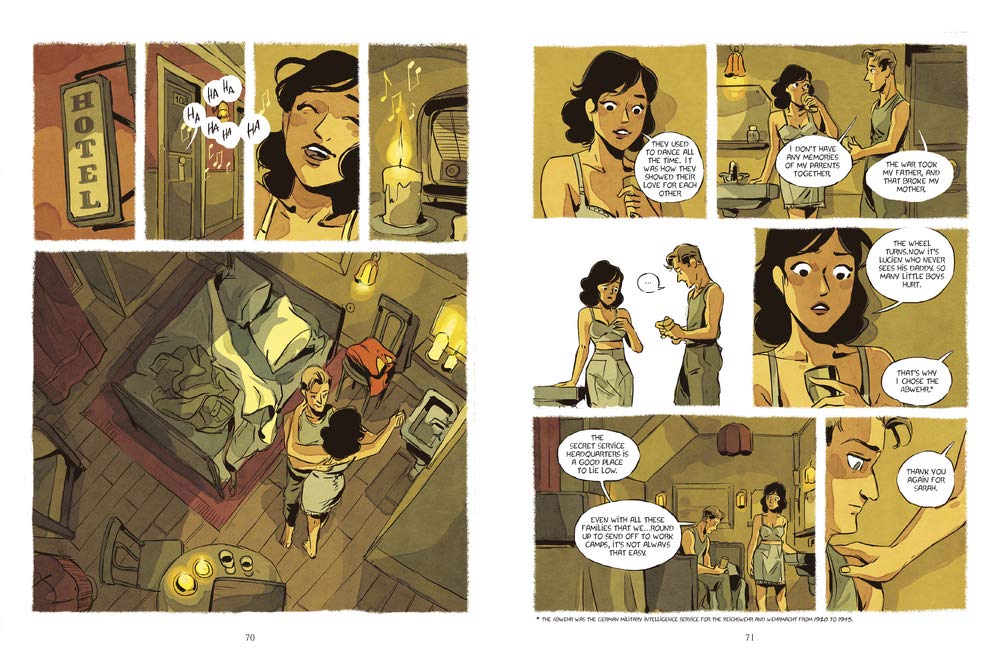 Following a striking montage composed to Charles de Gualle's 1940 appeal, Navie and Maurel drop readers into a slice of Parisian life two years later. When Rose, a young nurse whose husband is reportedly a prisoner of war, takes action to intervene in a Jewish patient's detainment, she unwittingly falls in love with investigating officer Mark. But as the disparate lives of the women in Rose's apartment block become increasingly entangled, their prohibited passion is doomed to become public knowledge.
The artwork from Carole Maurel (The Apocalypse According to Magda) often feels like stills taken from an animation, with natural figures sketched across painstakingly detailed backdrops. There's a precision to her storytelling throughout, though she isn't afraid to break from that formula for some inventive little touches. A tragic flashback makes brilliant use of a single colour to track a character's age. The blind neighbour Camille, who acts as a human surveillance system, is shown descending into a pitch black abyss where he's surrounded by a cacophony of secrets and lies.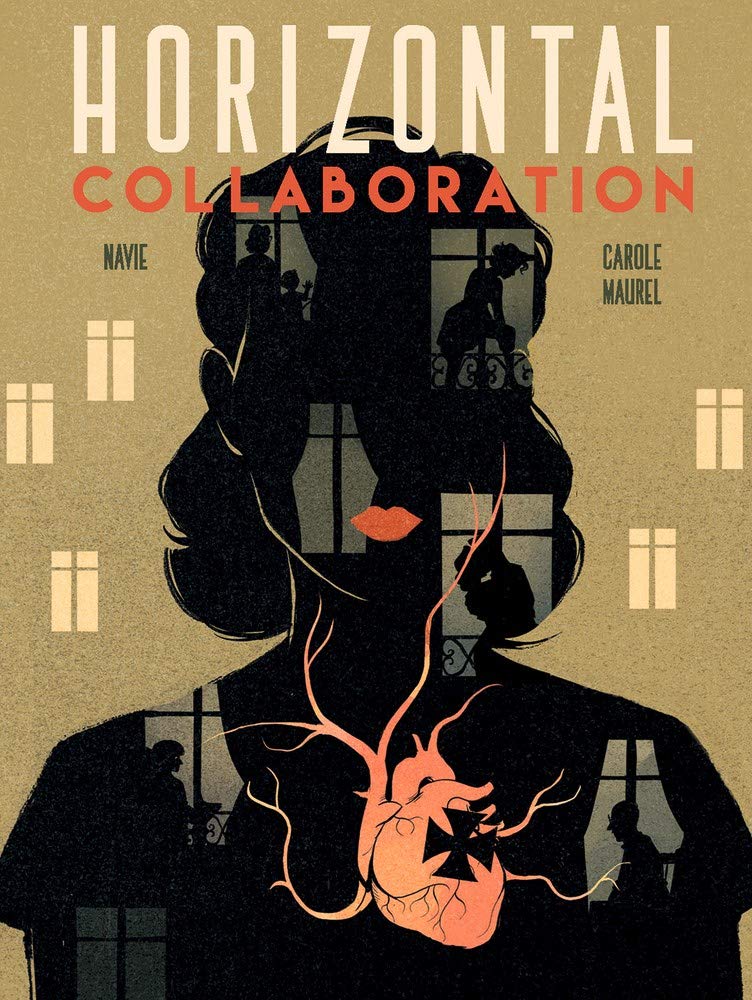 Navie's characters initially swerve frequently into caricature. Humour can be a powerful tool for even the most condemnatory of historical fiction; it was used to gut-wrenching effect in the early part of Jason Lutes' Berlin. Conversely, Barbara Yelin's thematically similar Irmina, which recounts the relationship between a German student and a black Oxford student before and beyond WWII, is ill-fated from the very first page. Here there is a sense of unearned hope, a fluffiness which at first I felt distracted from the book's murkier themes. However, as Horizontal Collaboration's chaotic plot veers towards its singular destination, it becomes a far darker and sharper observation on human nature. The seemingly mad cat lady Madame Flament emerges as the book's moral compass, while a final epistolary reveal provides an understated gut punch, forcing us to view what we've just read through far less rose-tinted lenses.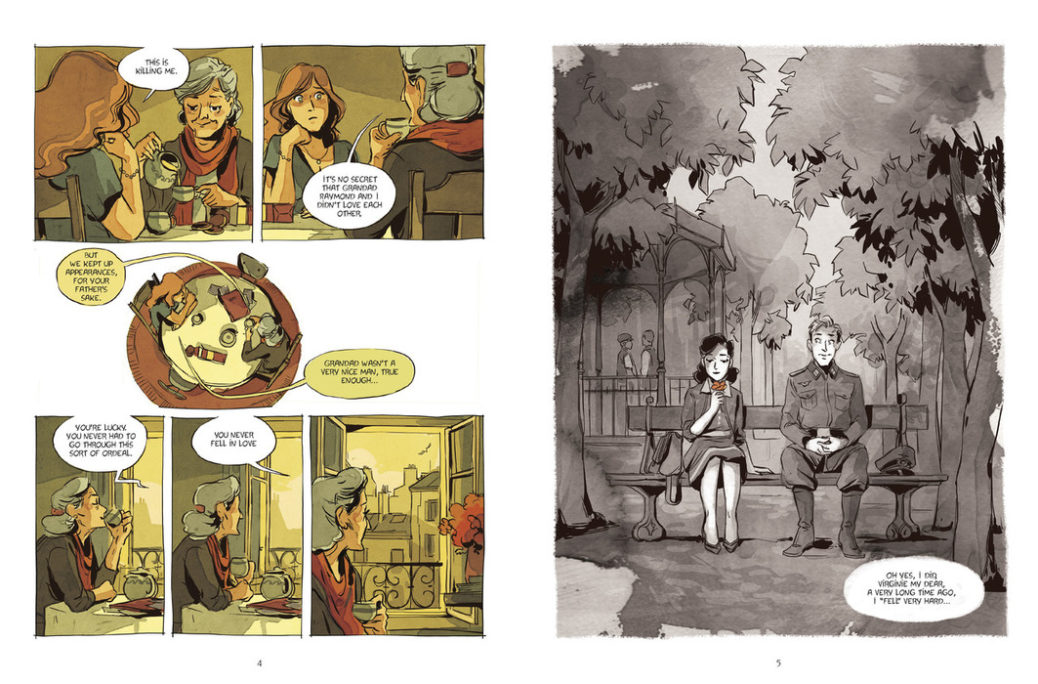 Unexpectedly, Horizontal Collaboration's central romance is its least engaging component, smothered by a few too many subplots and ideas. Yet amidst all the intertwined vignettes there's a poignant and frankly quite bleak narrative that's far greater than the sum of its parts, and ultimately breathtaking in its ambition. Don't expect a sweet, or even melancholy, love story here; this is an uncompromising read that gets under the skin.
Horizontal Collaboration is out now from Korero Press.