2019, Dark Horse Comics
Script: Matt Mair Lowery
Art: Cassie Anderson
Matt Mair Lowery and Cassie Anderson's affectionate alien invasion story Lifeformed continues with an even stronger than expected follow-up.
Hearts and Minds resumes the story of Cleo and her father, or at least the benevolent shapeshifter who's taken his form and memories, and their struggle to survive an alien conquest while still living day-to-day lives worth fighting for. As the second book begins, the aliens have successfully invaded earth, with only a small human population remaining… or at least I presume so. Lowerykeeps this volume tightly focussed on Cleo and her father, leaving the bigger picture to the reader's imagination.
While it lacks the clear and concise character arcs that made the first volume so endearing, Lifeformed Vol 2: Hearts and Minds is a morally murkier and richer effort. Cleo betrays her "father" to makes friends with a peculiar extraterrestrial entity, while unwittingly stalked by a murderous hooded stranger with a deformed hand and a discordant agenda. The wonderful rucksack chapter motif, in which Cleo's gear and belongings evolve to reflect her journey and personal development, also returns, again with a seemingly more sinister twist.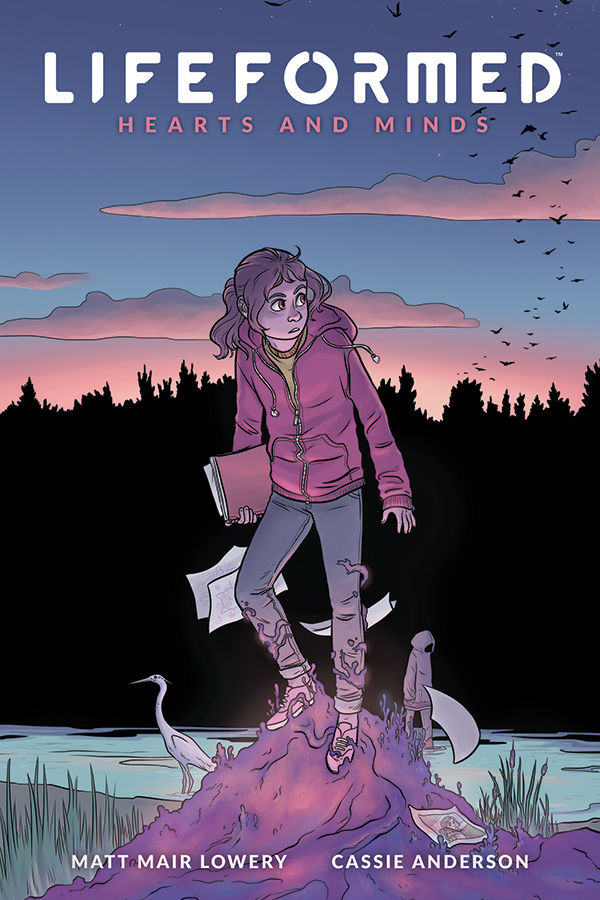 Cassie Anderson's (Extraordinary: A Story of an Ordinary Princess) art is just so impressively clear and story-driven. She draws Cleo with a consistency and erratic expressiveness that makes her feel like a genuine teenage girl – a rarer compliment than should be. Lowery's storytelling is likewise composed, giving his characters just enough backstory for us to invest in them, yet Lifeformed never bogs down its compact narrative with pseudoscience or plot elements that aren't integral to the overall story or protagonist. A substory following a young Muslim woman being used as a human test subject is also handled extremely well, and hints at something far grander for future instalments.
I receive more review submissions than I could ever possibly respond to, and frequently have to filter out all-ages comics simply because, as an adult reader, I usually get less from them. Lifeformed is a welcome exception that succeeds on a variety of levels. This series does what the very best all-ages comics do, mixing relatable family drama with grand ideas and compelling action. If only more of the edgier adult comics I read were this focused on character, plot and theme.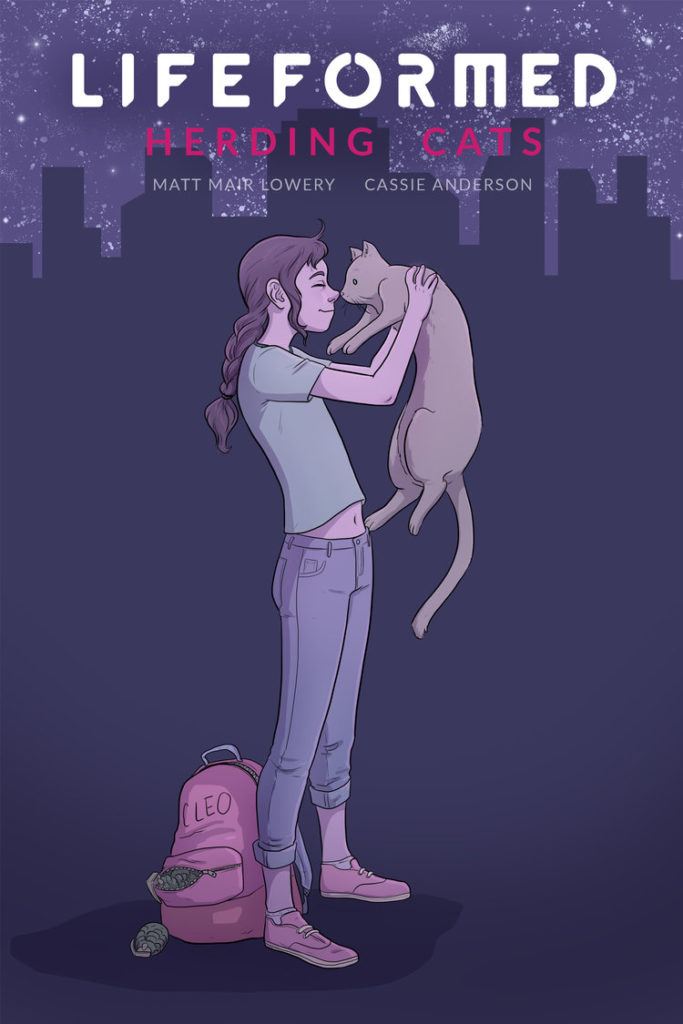 The Lifeformed series has certainly developed into its own unique entity, and this volume ended on several unexpected notes that left me eagerly anticipating a third. I've no idea why more people aren't talking about this charming and inventive sci-fi saga, so please check it out and spread the word.
Lifeformed Vol 2: Hearts and Minds will be released this September, from Dark Horse, though you can visit www.lifeformedcomic.com for more details, and read two shorts for free: 'Herding Cats' and 'Party Crasher'.